Traveling with Princess Diana: 11 Photos of Her on Royal Tours
While the British royal family isn't doing any traveling because of the coronavirus we're taking a look back at moments from some of Princess Diana's royal tours.
She traveled all over the world as a member of the royal family. Sometimes she went solo and other times she traveled with her husband, Charles, Prince of Wales. Even after their separation in 1992 and subsequent divorce in 1996, Diana continued to make visits — although not part of official royal tours — and champion causes. Keep reading to see photos of Diana on royal tours.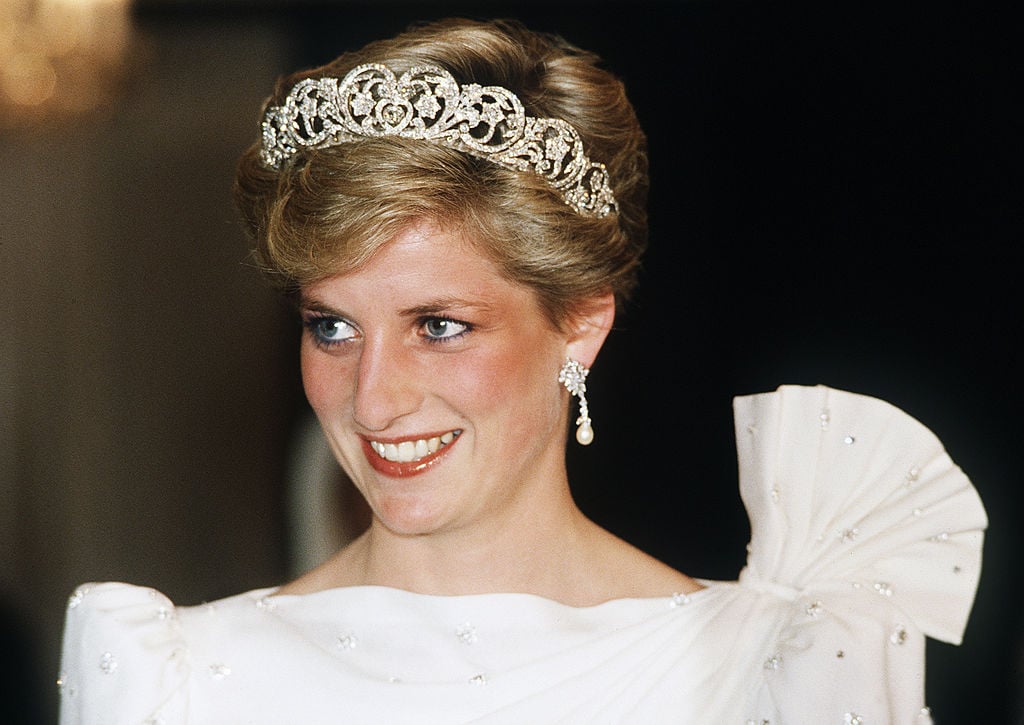 Princess Diana visited more than 18 countries on royal tours 
According to the royal family's website, Diana embarked on her first royal tour in October 1981 when she visited Wales for three days with Charles. During their marriage, Charles and Diana traveled to places such as Australia, Brazil, India, Nigeria, Canada, Indonesia, Cameroon, Spain, Italy, Portugal, Japan, and France. 
Diana's first solo tour happened in February 1984 when she traveled to Norway where she watched the London City Ballet perform. After that, some of Diana's solo royal tours included trips to Pakistan, Switzerland, Hungary, Germany, Egypt, Belgium, France, South Africa, Zimbabwe, and Nepal. 
Without further ado, travel with Diana on royal tours. 
Diana arrived in Auckland, New Zealand, on April 18, 1983, and received the traditional greeting of a nose rub. According to the royal family's website, Diana went to New Zealand and Australia on this particular tour with Charles and a baby Prince William, Duke of Cambridge.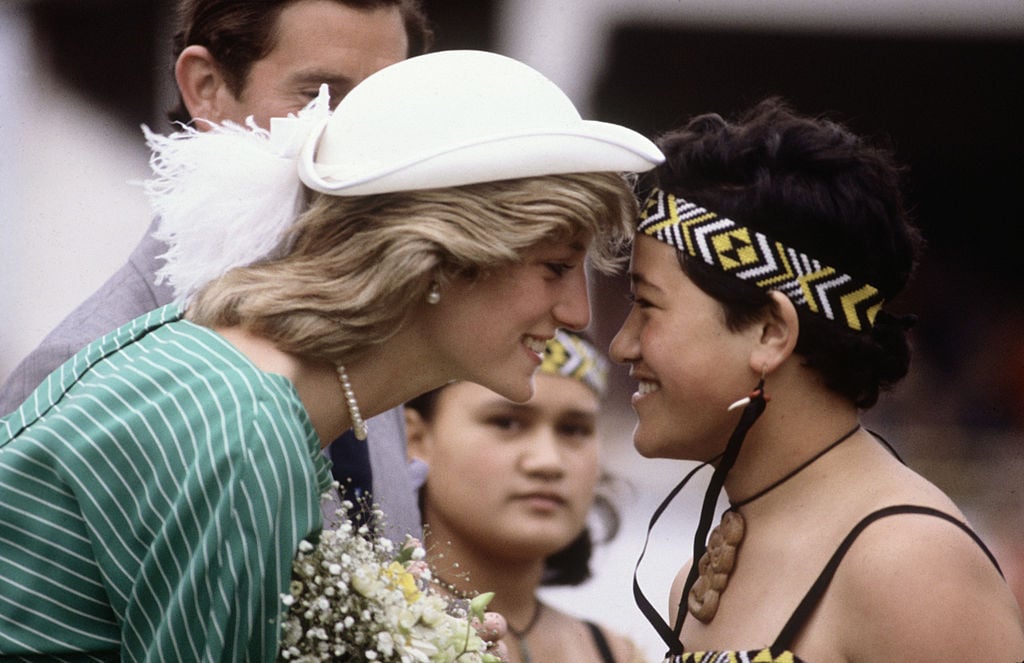 Two years later in April 1985, Diana and Charles went on another royal tour. This time to Italy. William joined them and so did Prince Harry, Duke of Sussex who the couple welcomed in 1984. 
Here's Diana as she's about to ride a gondola in Venice, Italy.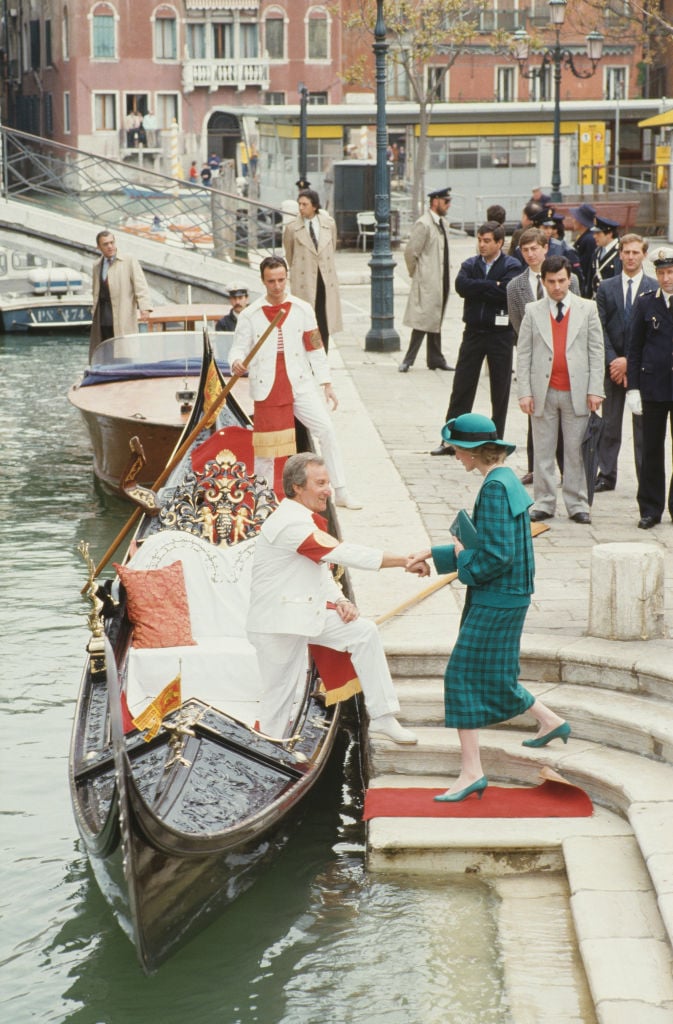 During an official tour of Hungary, Diana visited a film set. See her sitting in the doorway watching the crew work.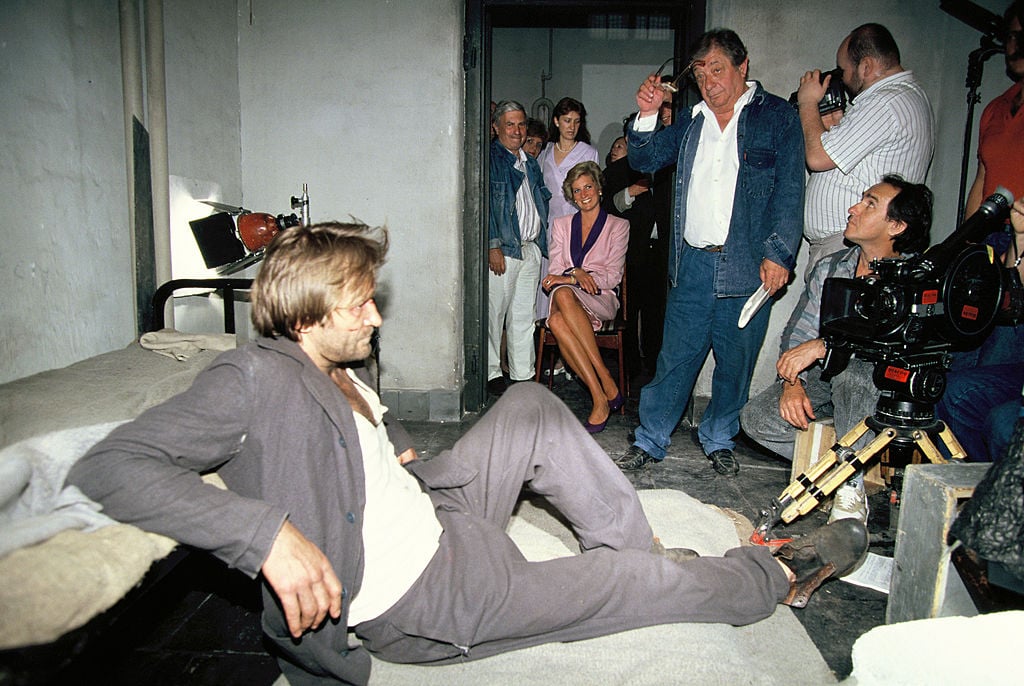 During the same visit, Diana and Charles walked around a covered market in Budapest, Hungary.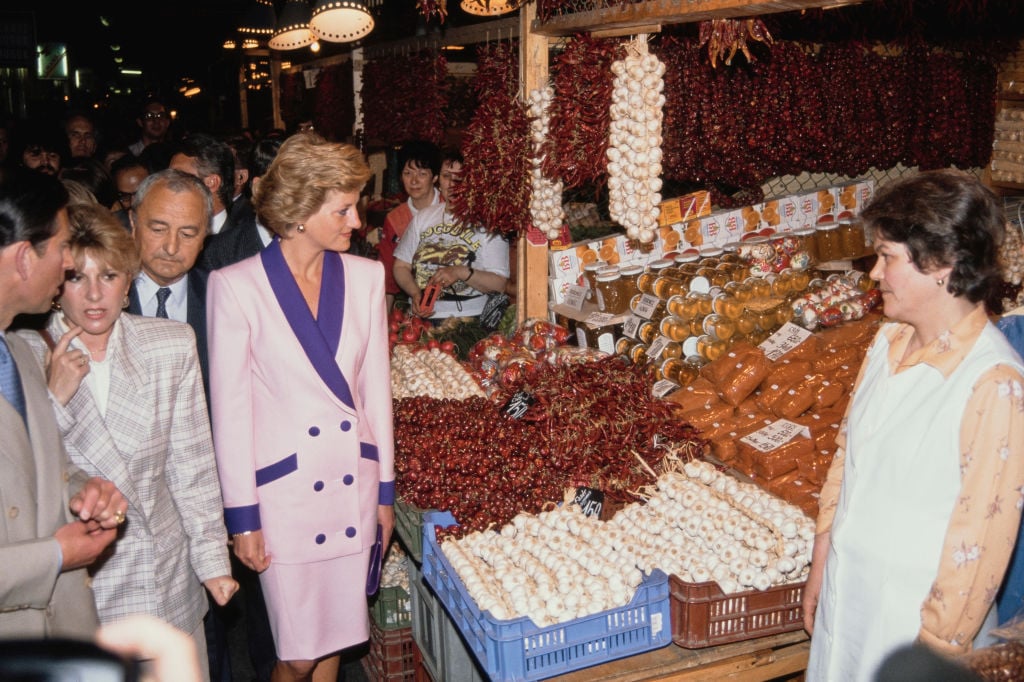 Diana visited Indonesia where she took part in various activities including bowling.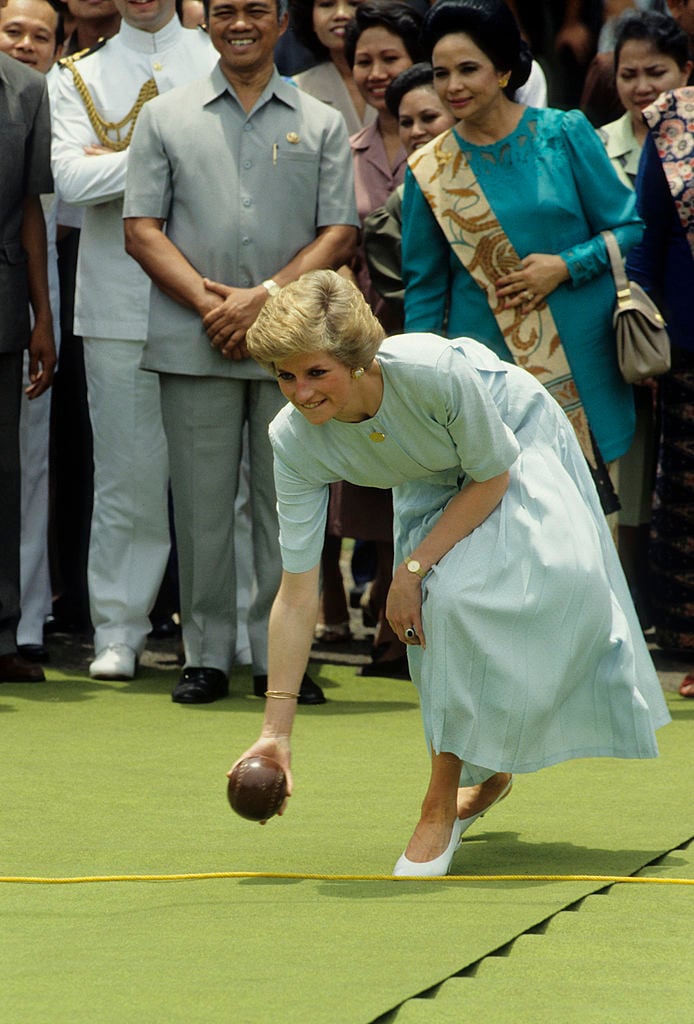 During Diana's first solo visit to Africa, according to the Evening Standard, she went to Zimbabwe where she handed out food to children at a center for refugees. The trip took place in 1993, a year after she and Charles publicly separated.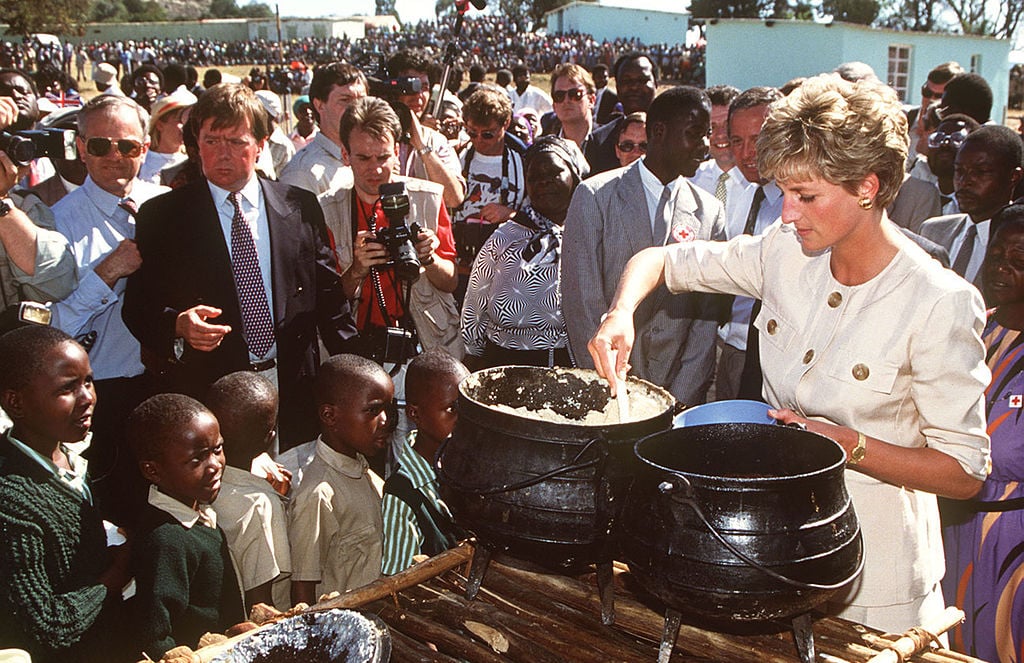 Diana met with students decked out in medieval troubadour outfits when she visited Spain.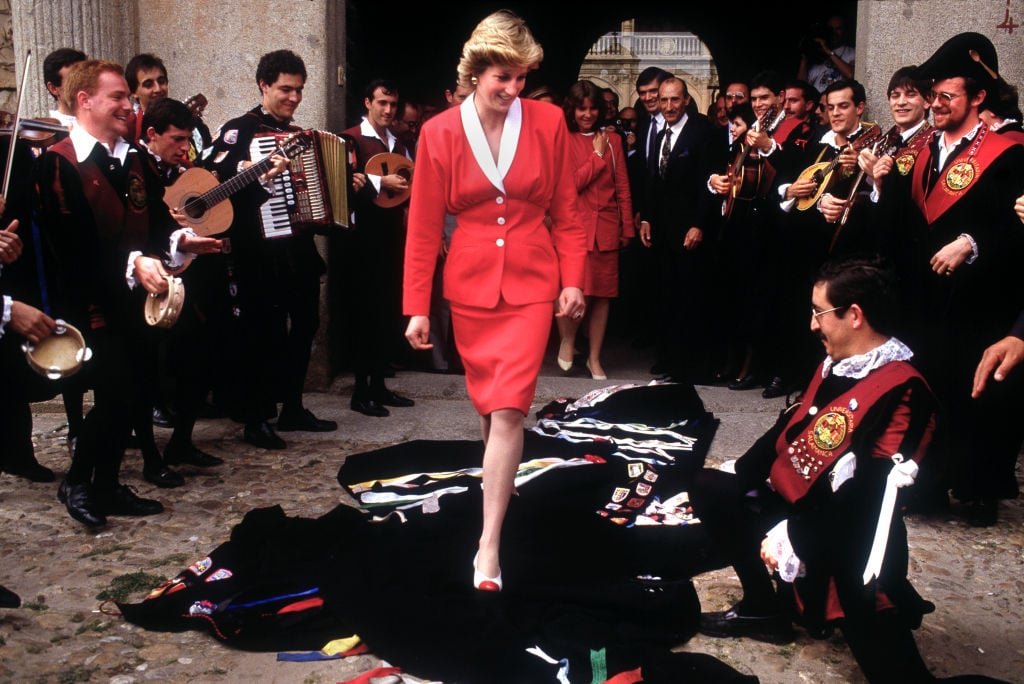 On a trip to Brazil, Diana posed next to Rio de Janeiro's statue, Christ the Redeemer.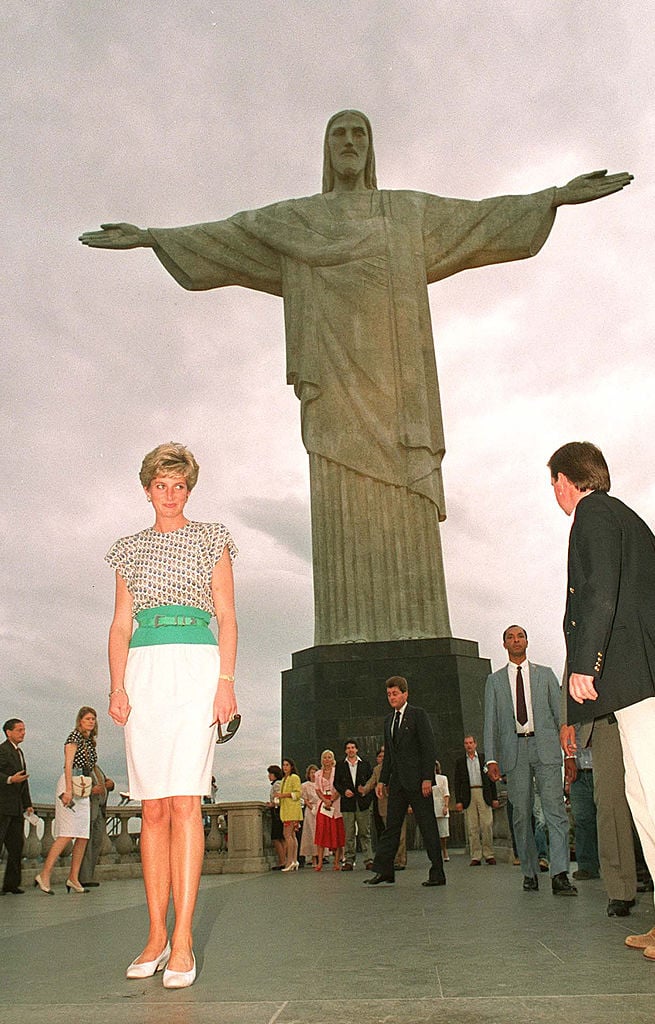 She also visited another one of the country's attractions, the Iguazú Falls.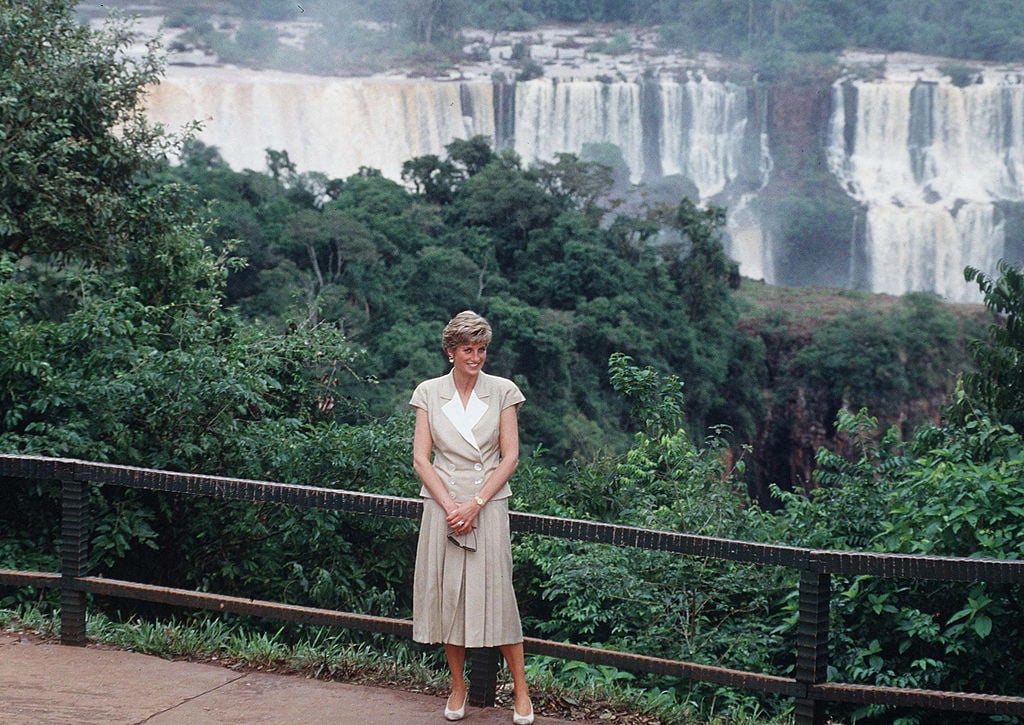 On one of solo tours, Diana went to Egypt where she visited the Great Pyramid of Giza. She posed for photographers while they snapped her picture.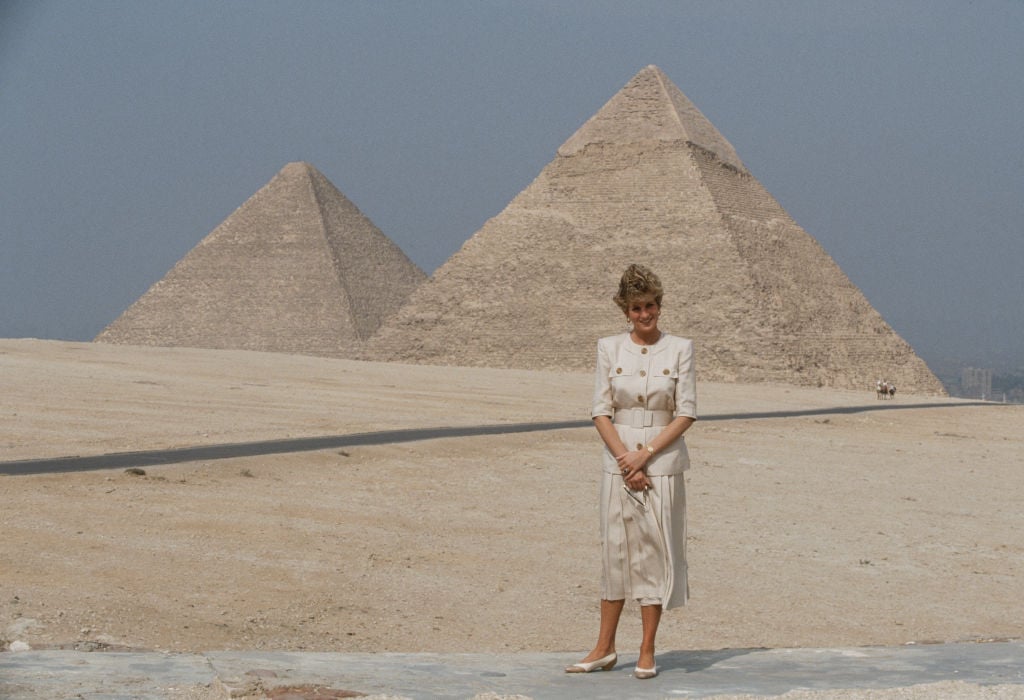 In one of her most iconic photos, Diana notably visited the Taj Mahal alone during a royal tour of India with Charles in February 1992. In December 1992, news of their separation went public, according to CBS News.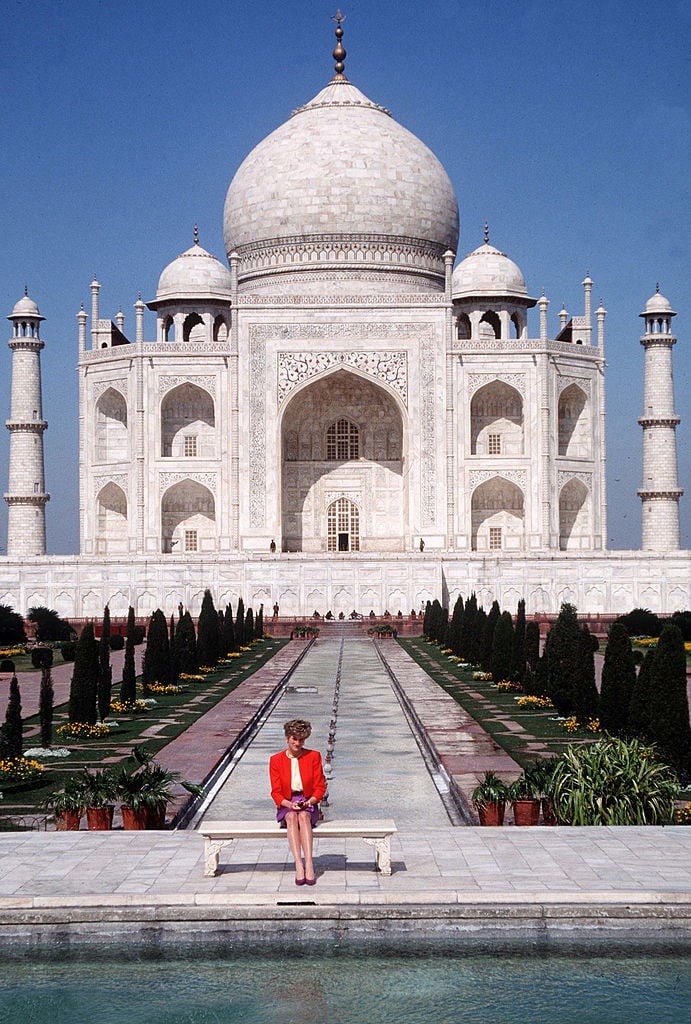 While the photo became a symbol of Charles and Diana's failed marriage, it became so memorable that William and his wife, Catherine, Duchess of Cambridge recreated the photo during their own visit to the Taj Mahal in 2016, according to BBC.