Travis Barker Wants to Tour with Blink-182 Again, Says He'll 'Never Outgrow' Pop-Punk
Travis Barker is an accomplished celebrity, thanks to his band Blink-182 and his solo music career. However, his whirlwind romance with Kourtney Kardashian has garnered him extra attention.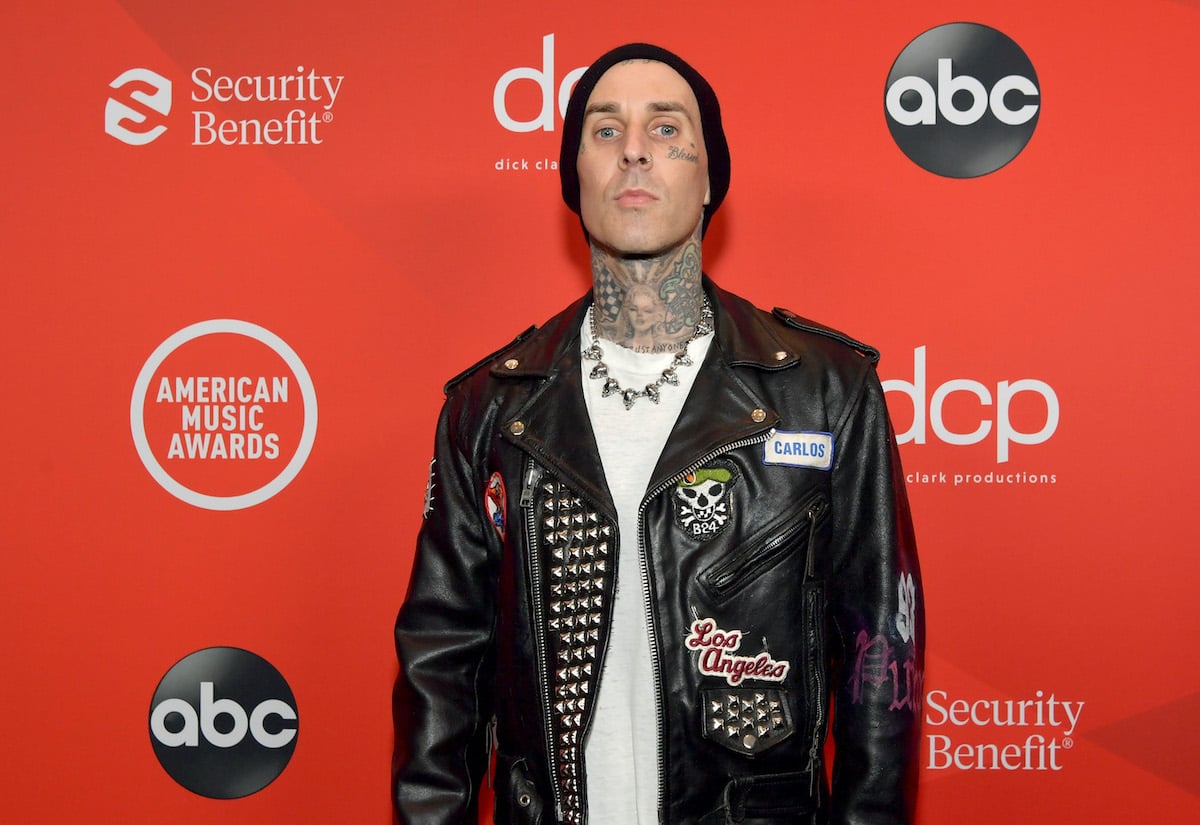 The star has been busy producing and making music with several other artists, such as Machine Gun Kelly, and even though it's been a while since he went on the road with Blink-182, Barker says he'll never outgrow pop-punk.
Barker said he wants to tour with Blink-182
As he began gaining recognition, Barker started to venture into other business avenues, such as creating a clothing line and a short-lived reality series. Through his series Meet the Barkers, fans got to watch as Blink-182 went on their final tour while completing Haunted Cities, an album by the band Transparent.
In an interview with Nylon, Barker reminisced about his time with Blink-182, his romance with Kardashian, and his upcoming projects. He also said that he doesn't intend on going on tour to avoid being far away from his family and studio. Barker was, however, open to going on a massive tour with his former band Blink-182 next year and is interested in making a new album.
The star said that the tour would present a perfect opportunity of introducing a new generation to the beauty that was Blink-182. He said, "I grew up on punk bands. I still listen to them. I'll never outgrow that."
Barker has been busy recently
Barker has had his hands full with production work as he has taken new talent into his fold. Aside from working with his longtime friend MGK, the drummer began working with talents like Willow Smith.
He has also worked with Hype House co-founder Chase Hudson in finalizing his first album Teenage Heartbreak. Additionally, Barker worked with a former member of Sway House, Jaden Hossler, also known as Jxdn, in his budding music career.
Barker is an accomplished musician
Barker was born November 14, 1975, to Gloria and Randy Barker. He got his first drumming set at the age of five as a gift from his mother. He used the set until he was 15, taking drumming lessons from a drummer named Michael Mai, who exposed the young talented drummer to various playing styles.
During this time, Barker also took up trumpet lessons and played the piano in junior high school. He also briefly tried singing in a choir but ultimately went back to drumming as he said it gave him a chance to express himself better than he could anything else.
The musician attended Fontana High School and played the drum set in the marching band, gaining a lot of experience. Although he used styles such as jazz and military rhythms during his drumming performances, he was attracted to hip hop and punk rock.
After graduating from high school, he met Aquabats co-founder Chad Larson who introduced him to the group. After the group released The Fury of The Aquabats! they went on tour with Blink-182. Soon after, Blink-182's drummer announced that he would not be joining them for the 1998 SnoCore tour leaving his slot open.
The group enlisted Barker's help as a fill-in. The talented drummer didn't have enough time to prepare for the show, so he had to memorize a 20-song setlist in under an hour, which he performed effortlessly. Although the group's official drummer returned, the arguments grew worse, and he got fired again, leaving the slot open for Barker to fill.
Barker's first work with Blink-182 was called Enema of The State. Released in 1999, the album took the world by storm and helped the trio gain recognition. After the hit album, they released singles that made it to the Billboard Hot 100 chart.
RELATED: Fyre Festival: Blink-182's Mark Hoppus Reveals the Real Reason the Band Dropped Out