Travis Barker Explains Why He Won't Comment on His Relationship With Kourtney Kardashian
Travis Barker said he won't comment on his relationship with Kourtney Kardashian. Here's what we know.
The relationship saga between Blink-182 drummer Travis Barker and reality star and Poosh co-owner Kourtney Kardashian continues. Though they've not been together long, neither is shy about posting photos on social media for all to see — including both of their exes. Still, Barker says there's a reason he won't comment about their courtship directly.
Travis Barker and Kourtney Kardashian's relationship in a nutshell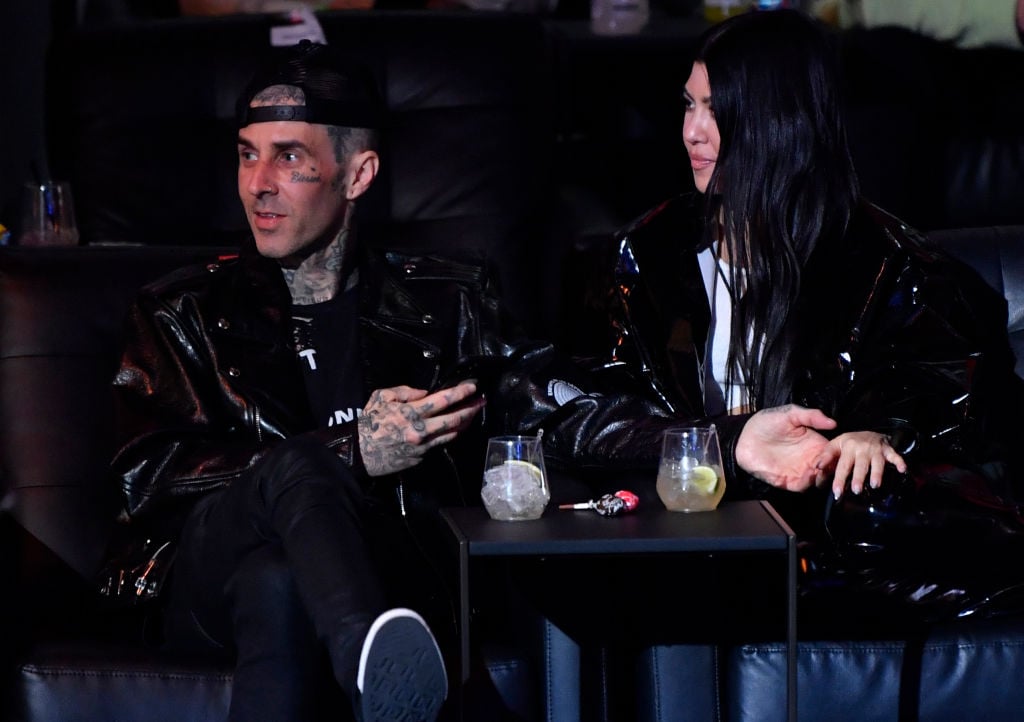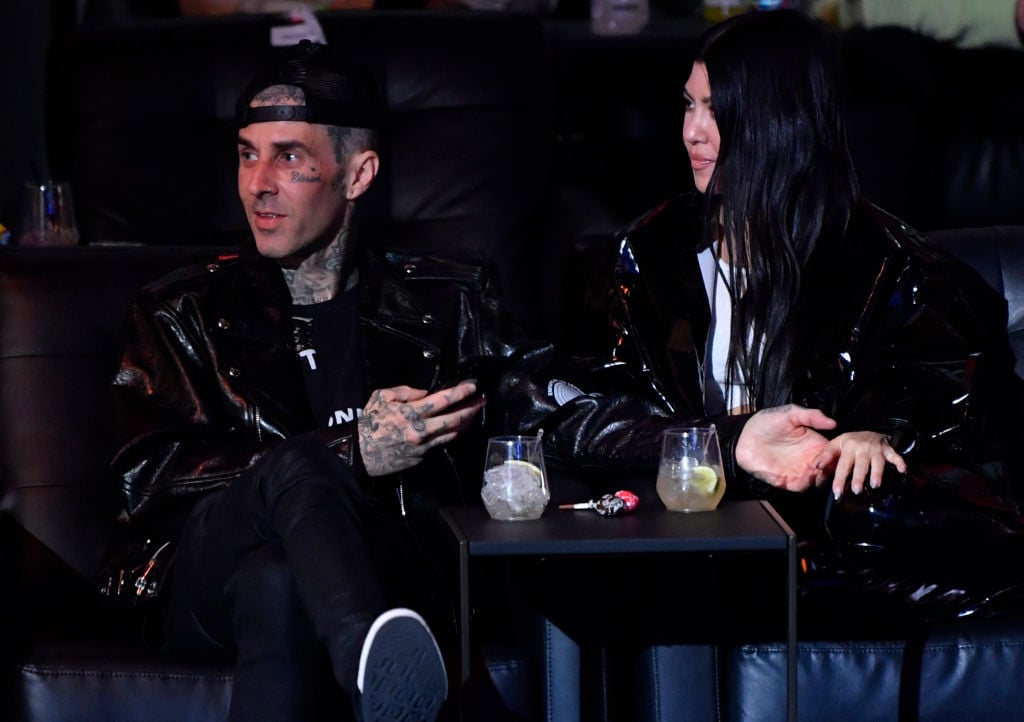 Hot and heavy doesn't do Barker and Kardashian justice. The two have known each other for years as friends, even going out to dinners and socializing in the same circles. Rumors of their whirlwind romance began in January 2021 but Barker didn't confirm until February.
In the time between February and now, the pair have each posted about their love of one another in the most intense, publically-scrutinized way, including a barrage of photos for KK's 42nd birthday. Gifts, public displays of affection, raunchy photos, and even a tattoo of Kardashian's name on Barker's body may feel over-the-top, but fans can't get enough.
Barker and Kardashian are so cozy, they've taken the kids to Disneyland and recently spent Memorial Day together, as documented via Kardashian's Instagram. Clearly, they adore each other and aren't afraid to show it.
Barker's relatable reason for not commenting on his relationship with Kardashian
There's not much Kardashian hasn't shared over the years. On Keeping Up With the Kardashians, nearly every moment of her life was caught on camera including the on-again-off-again relationship with Scott Disick, the father of her children. The show began in 2007 and opened the door to the lives of KK and her family.
Barker had a similar experience when married to Playboy model Shanna Moakler. The two appeared on their own reality show Meet the Barkers from 2005-2006 on MTV. Their relationship came to an end shortly after season 2. This might explain why the drummer is extra cautious when it comes to Kardashian.
In a recent interview with Men's Health, Barker's only response when asked about her was that he won't answer those questions because, "I mean, it's everywhere."
Barker dated other celebrities
Barker's been linked to a few well-known celebrities including two marriages. His first marriage to Melissa Kennedy (2001) didn't last long. Moakler came after — as well as the births of their three children. They eventually divorced in 2008 after breaking up and then attempting to reconcile.
Paris Hilton, Miss USA Tara Conner, and UFC model Arianny Celeste were also reportedly involved with Barker. The most recent relationship was with singer Rita Ora. The two started dating in 2015 and broke up shortly after.
It's not known if Barker and Kardashian have long-term plans just yet but we'll keep you updated.