What Is Travis Fimmel's Net Worth and What Is He Known For?
Travis Fimmel is an Australian actor known for numerous roles. Arguably his most recognized role is for History Channel's Vikings, in which he plays the main character, Ragnar Lothbrok. He is also a former model known for his Calvin Klein campaign. His striking good looks helped launch his career. What is Fimmel's net worth and what else is he known for?
Travis Fimmel's early life
Fimmel was born in 1979 in Australia to his parents, Jennie and Chris. Jennie is a recreation officer for the disabled and Chris is a cattle farmer. Fimmel grew up on a sprawling 5500-acre farm between Melbourne and Sydney. He enjoyed his work on the farm until he decided to pursue his education further. He went to Melbourne University where he pursued a degree in architecture before abandoning that dream.
Fimmel moves to Los Angeles
Fimmel was a bartender in London when he met his soon-to-be manager, David Seltzer. He convinced Fimmel to move to Los Angeles after numerous conversations where he could pursue a career in acting. Once in the United States, he immediately began training with Ivana Chubbuck, a famous acting coach. He found his next project with Calvin Klein during this time.
Travis Fimmel starts modeling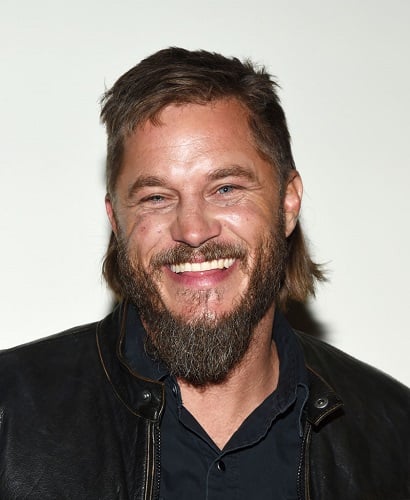 Fimmel started his modeling career before he truly became a famous actor. His exotic surfer-style was new and different and he quickly took the fashion world by storm. He scored a deal with Calvin Klein in which he was put on a billboard and reportedly caused traffic jams as people slowed down to get a better look.
"I found him in a poolroom. He looked like James Dean at the time," Calvin Klein said about Fimmel in an interview. "He walks into my studio, into my office, and it was like drop-dead… His presence was jaw-dropping. I called Steven Klein right away and said, 'Don't do anything. Just put him in the underwear and put him up against the window.'"
The link between acting and modeling for Fimmel
Speaking with Interview Magazine, Fimmel talked about how he landed his first acting role and how he transitioned from modeling to acting. "Just auditioning. I was in class for a couple of years before I had even gone out for an audition," Fimmel recalls. "When I decided to stay in L.A., it was to act. Then I couldn't stay here because of the visa, and so I had to do the modeling stuff."
What is Travis Fimmel known for?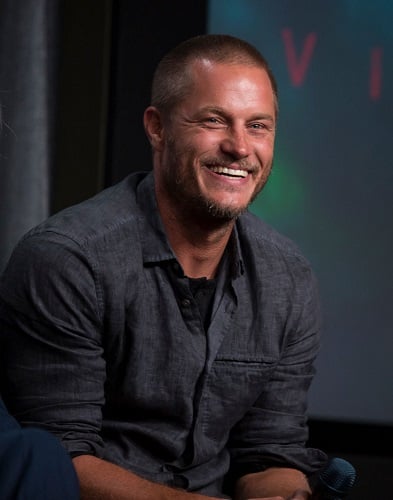 Fimmel is most famously known for his role as Ragnar Lothbrok on Vikings. His character brings about the Viking Age with the first raid on Lindisfarne. He makes a name for himself as the King of Kattegat and achieves fame amongst his people.
Fimmel has also been involved in other projects, including Southern Comfort, Rocky Point, and A&E's The Beast. In The Beast, Fimmel co-starred alongside Patrick Swayze. He is also well known for his role as Anduin Lothar in Warcraft: The Beginning.
What is his net worth?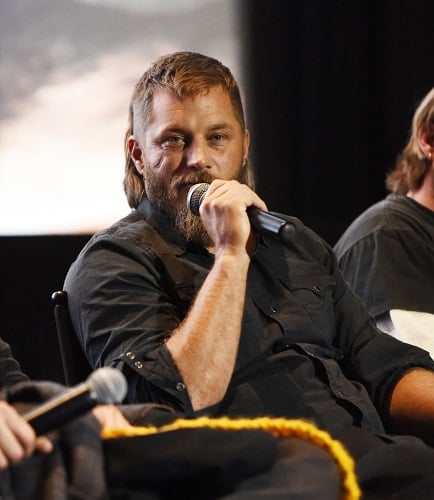 Travis Fimmel has a net worth of $3 million. His role as Ragnar Lothbrok on Vikings has made the actor a household name. in his spare time, he enjoys numerous activities including camping and surfing. He's also a fan of Australian rules football.
Travis Fimmel is a famous actor and former model. It will be interesting to see what projects Fimmel decides to do now that his time on the series Vikings has come to an end.