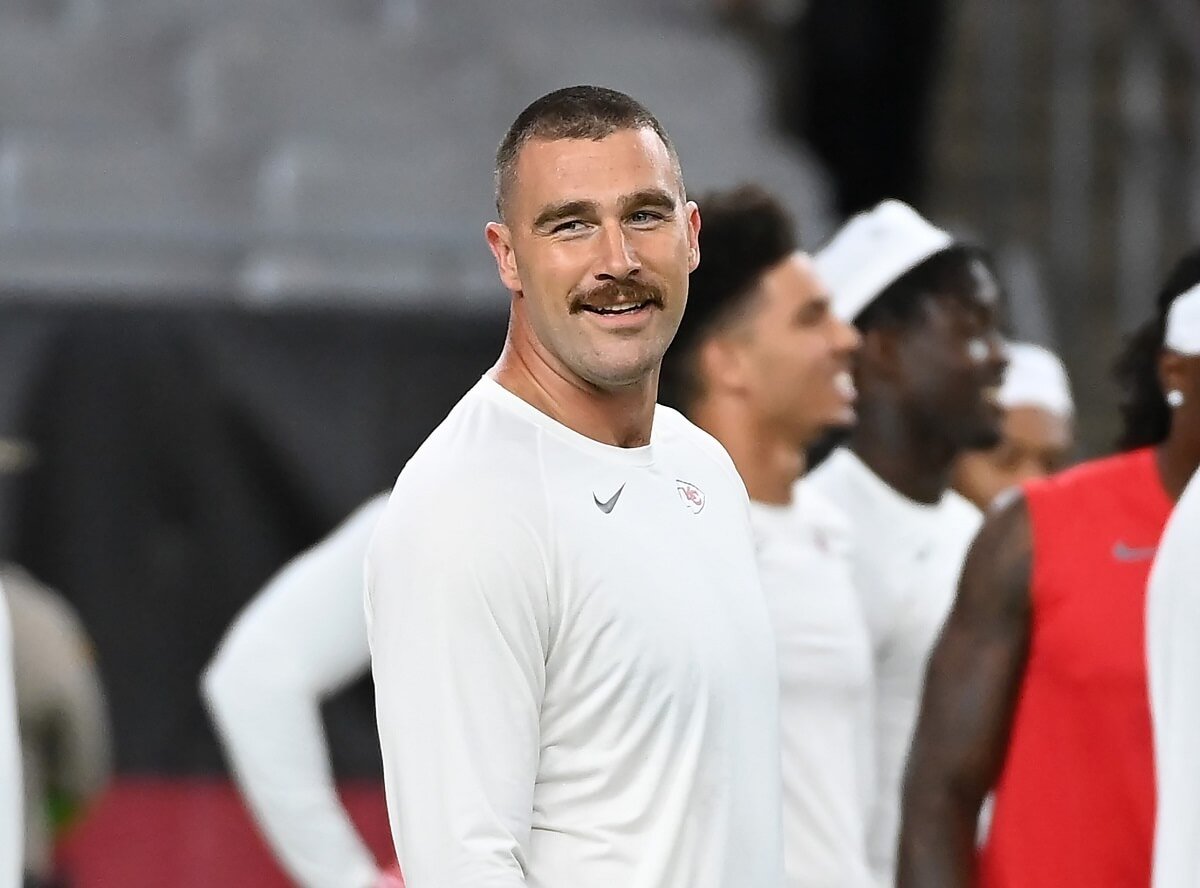 Is Travis Kelce Dating Kayla Nicole (Again)?
Find out what we know about rumors that Travis Kelce is dating Kayla Nicole again after his brother said he's seeing Taylor Swift.
Kansas City Chiefs tight end Travis Kelce is a name that seems to be on just about everyone's lips these days, as he's been romantically linked to one of the biggest pop stars in the world. But amid those reports, there's also been talk that the athlete and his ex-girlfriend are back together now.
Here's more on that plus the rumor Travis' brother, Jason Kelce, said is "100 percent true."
Is Travis Kelce back with his former girlfriend Kayla Nicole?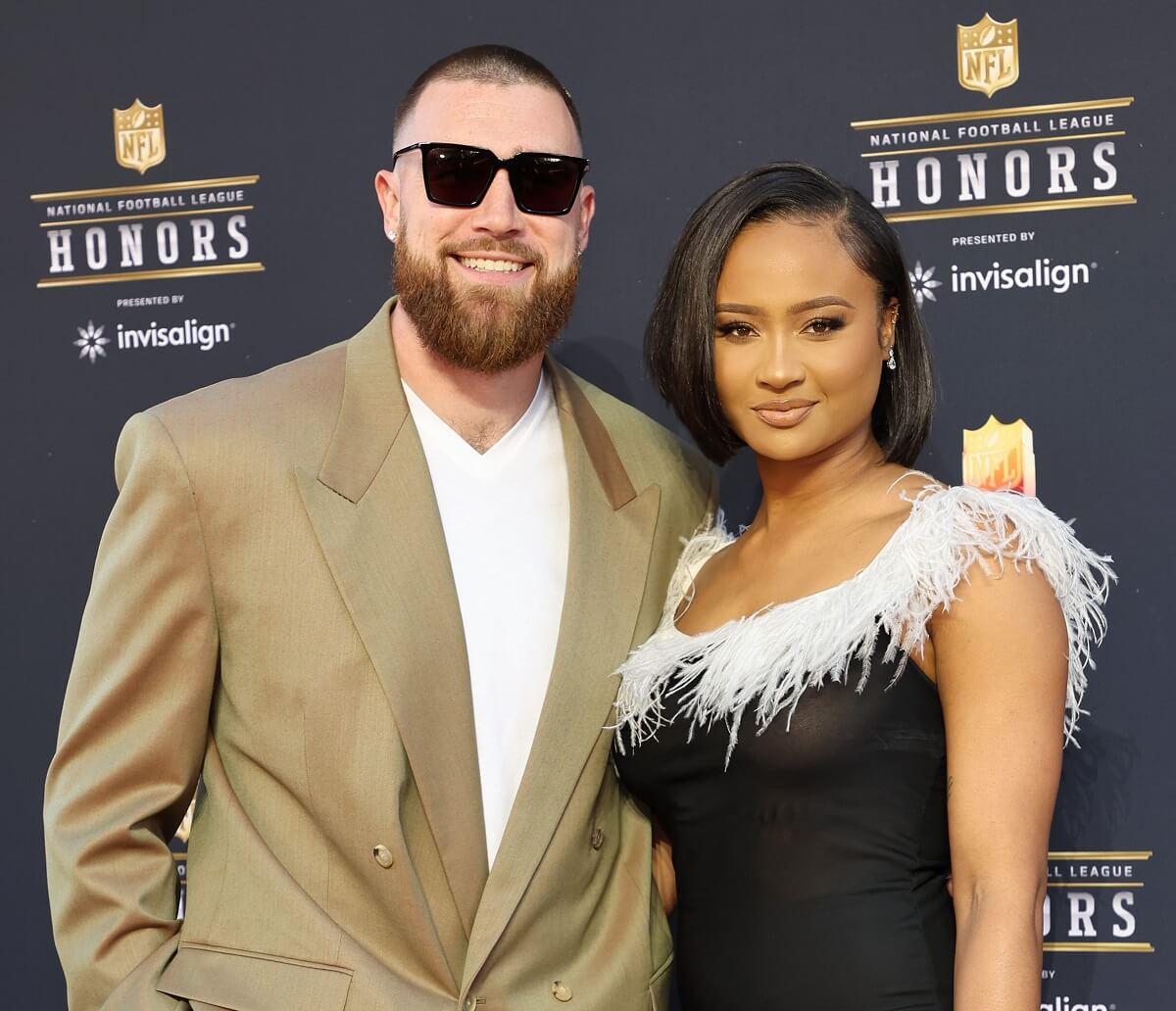 Travis and Nicole began dating in 2017. However, the Chiefs star and on-air sports journalist split in 2020. Some speculated that the reason was Travis' infidelity. But as the New York Post noted, he denied that by replying to a tabloid story titled "Girlfriend of NFL player Travis Kelce LEAVES Him After He Got Caught W/ Becky."
Travis posted: "This is fake news … a lie … and not why Kayla and I broke up … take all your hatred somewhere else please."
The couple reconciled and had a few other brief breakups before a story in May 2022 claimed that they called it quits for good because Travis made Nicole pay for half of everything.
He responded to that during an interview on The Pivot Podcast saying: "You've got to be crazy if you'd think I never helped or gave her a couple dollars to grab some food or she gave me some money to go get some food … we were in a relationship for five years. A hundred dollars here, a hundred dollars there wasn't even thought about."
In early 2023, TMSPN claimed that the athlete and his ex were spotted having dinner together in New York City. That was never confirmed though and now all signs are pointing to Travis dating someone not named Kayla Nicole.
Jason Kelce says these dating rumors are true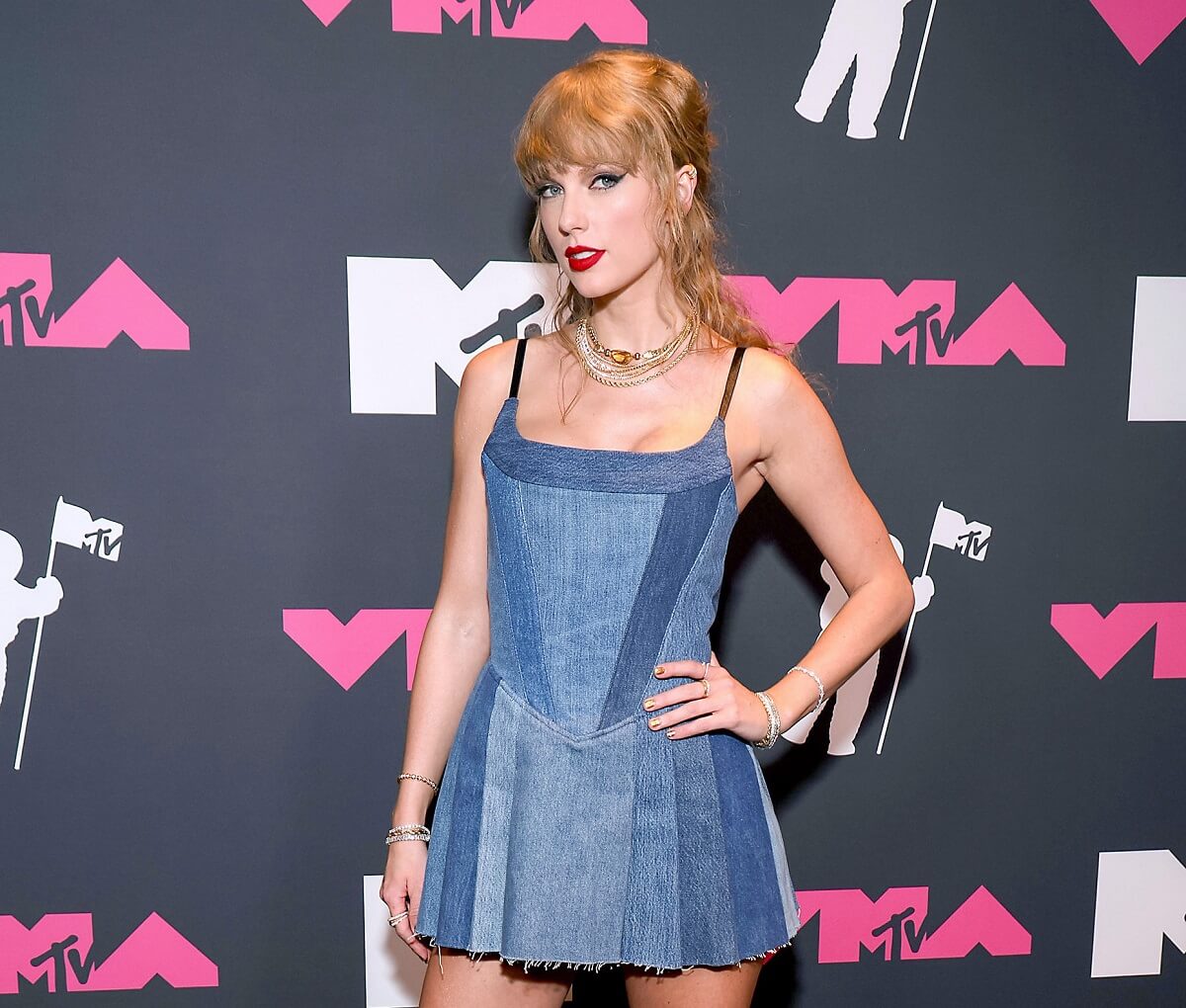 We've all heard the rumors that Travis and Taylor Swift started dating after the football player said he tried to talk to the singer at one of her concerts.
"I was disappointed that she doesn't talk before or after her shows because she has to save her voice for the 44 songs that she sings," Travis shared on his New Heights podcast. "So I was a little butthurt I didn't get to hand her one of the bracelets I made for her."
The rumors intensified when an insider revealed that were "hanging out." Following that revelation, Travis said that he wasn't commenting on his personal life, but that doesn't mean the tight end's brother can't. Jason was asked the question that's on everyone's mind when he joined DeCamara & Ritchie on Audacy's SportsRadio 94 WIP.
"It's hard to answer because I don't really know a lot about Travis' love life. I try to keep his business kind of his business, stay out of that world," Jason replied before adding, "But having said that, I think he's doing great, and I think it's all 100% true."
On Sept. 24, Swift was seen at Arrowhead Stadium sitting in a box with Travis' mother cheering him on. The two were then spotted leaving together after the game.