Travis Kelce Was Looking for Love on Reality TV Before the Kansas City Chief's Star Found It With Kayla Nicole
Kansas City Chiefs tight end Travis Kelce is going after his second straight ring in Super Bowl LV. Chances are, his girlfriend Kayla Nicole will be at Raymond James Stadium in Tampa Bay to cheer him on.
Fans might not know, however, that long before Kelce found love with Nicole, he starred on his very own reality dating show.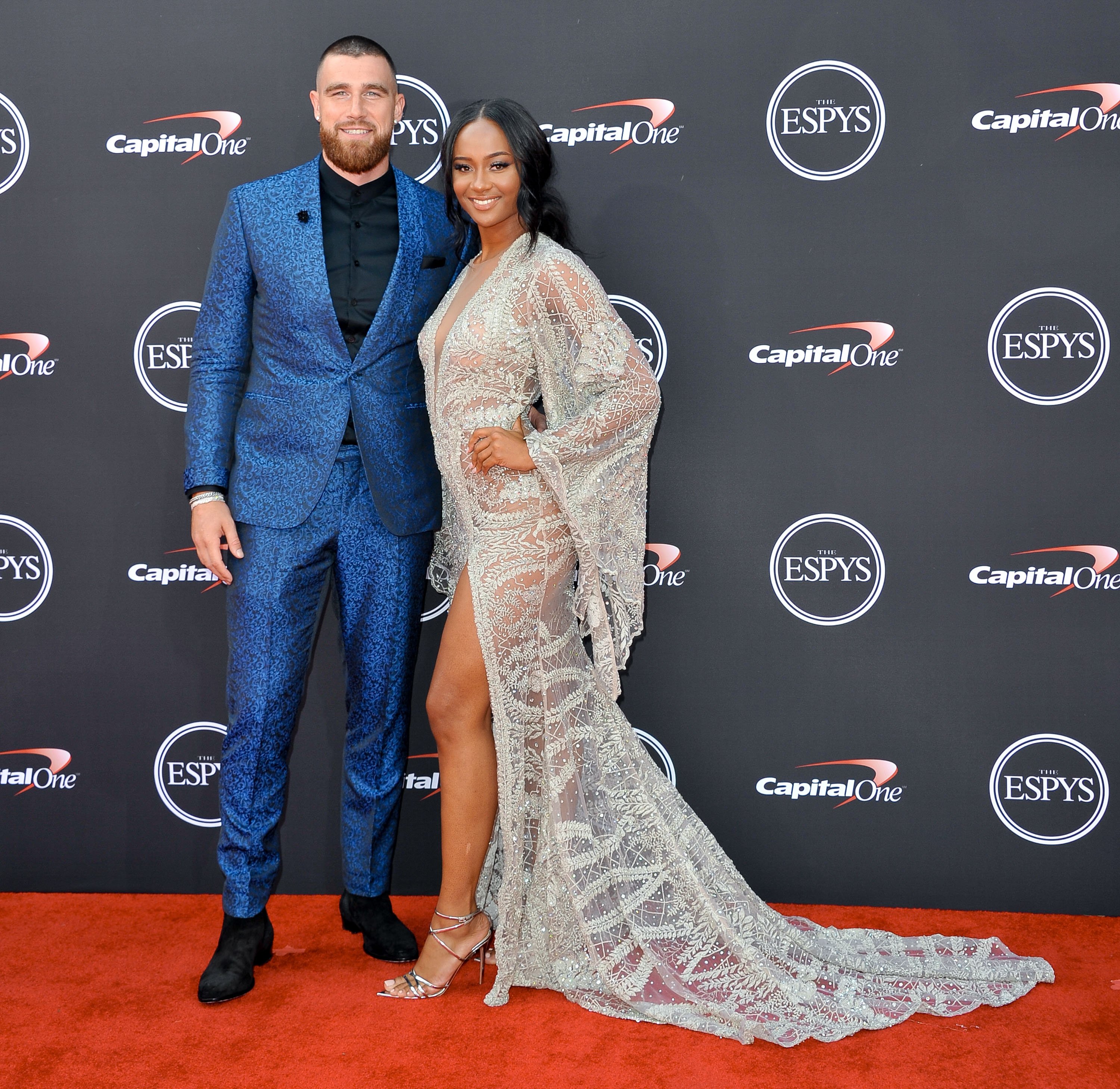 Travis Kelce starred in a sports version of 'The Bachelor'
Back in 2016, Travis — the younger brother of Philadelphia Eagles center Jason Kelce — starred in a dating show on E! called Catching Kelce. Basically, the show was a sports version of The Bachelor. Fifty eligible women from around the United States tried to win Kelce's heart.
They didn't do things exactly like the long-running ABC show, though. The show began with the women gathering at Los Angeles Memorial Coliseum, and they each had 60 seconds to make a memorable first impression on the popular bachelor.
RELATED: Patrick Mahomes May Trust Travis Kelce on the Field, But Does He Trust Him to Babysit His Baby Girl?
Then, Kelce narrowed things down by selecting 20 women to move into a lavish Los Angeles mansion. From there, the tight end would decide each week who stays and who goes. There was a twist to the game in each episode. Kelce would pick one girl to go on a group date, and she had to choose who would join her. At the end of the group date, Kelce would choose someone for a VIP date.
The women had to use some strategy and decide if they would bring their friends on the group date, or women they saw as the weaker competitors so they could stand out. In the end, Kelce ended up choosing Maya Benberry. But just a few months after the finale aired, they announced their split.
The Kansas City Chiefs TE quickly found love with Kayla Nicole
Not long after Kelce and Benberry broke up, Kelce went public with media personality Kayla Nicole at former Chiefs wide receiver Jeremy Maclin's wedding. The pics posted on social media indicated that Kelce and Nicole were already pretty serious, and Benberry noticed.
"When you and your ex broke up 5 months ago but you find out via social media that he's supposedly been in another relationship for 6…" Benberry wrote on Instagram.
RELATED: Who is Travis Kelce's Girlfriend, Kayla Nicole?
Nicole says that she met Kelce on social media. She revealed that he "Insta stalked" her for a while. She says that she responded with a DM, and that was "the end." Four years later, the couple is still together.
"She's the rock to my roll, the passion to my fruit, even the peanut butter to my JELLYTIME… she's my errrrthang! Love you lil baby, some people take this IG thing a little too serious," Kelce wrote on Instagram.
Travis Kelce and Kayla Nicole briefly split last year
In August 2020, reports surfaced that Kelce and Nicole had officially broken up, and this led to rumors that he had been unfaithful. According to TMZ, Kelce was accused of cheating on Nicole with a "Becky."
"This is fake news … a lie … and not why Kayla and I broke up," Kelce wrote about cheating rumors in a since-deleted tweet. "Take all your hatred somewhere else please."
RELATED: Are Kansas City Chiefs Superstars Patrick Mahomes and Travis Kelce Friends Off the Football Field?
Nicole deleted all the pictures and videos of Kelce from her Instagram, making it clear they had split. But just three months later, the couple reconciled. The Chiefs tight end confirmed that he and Nicole were back together during a live video Q&A with WNBA player Chiney Ogwumike.
"She's the best," Kelce said, "She's the absolute best."
Kelce and the Chiefs take on the Tampa Bay Buccaneers in Super Bowl LV on Sunday, February 7 on CBS.