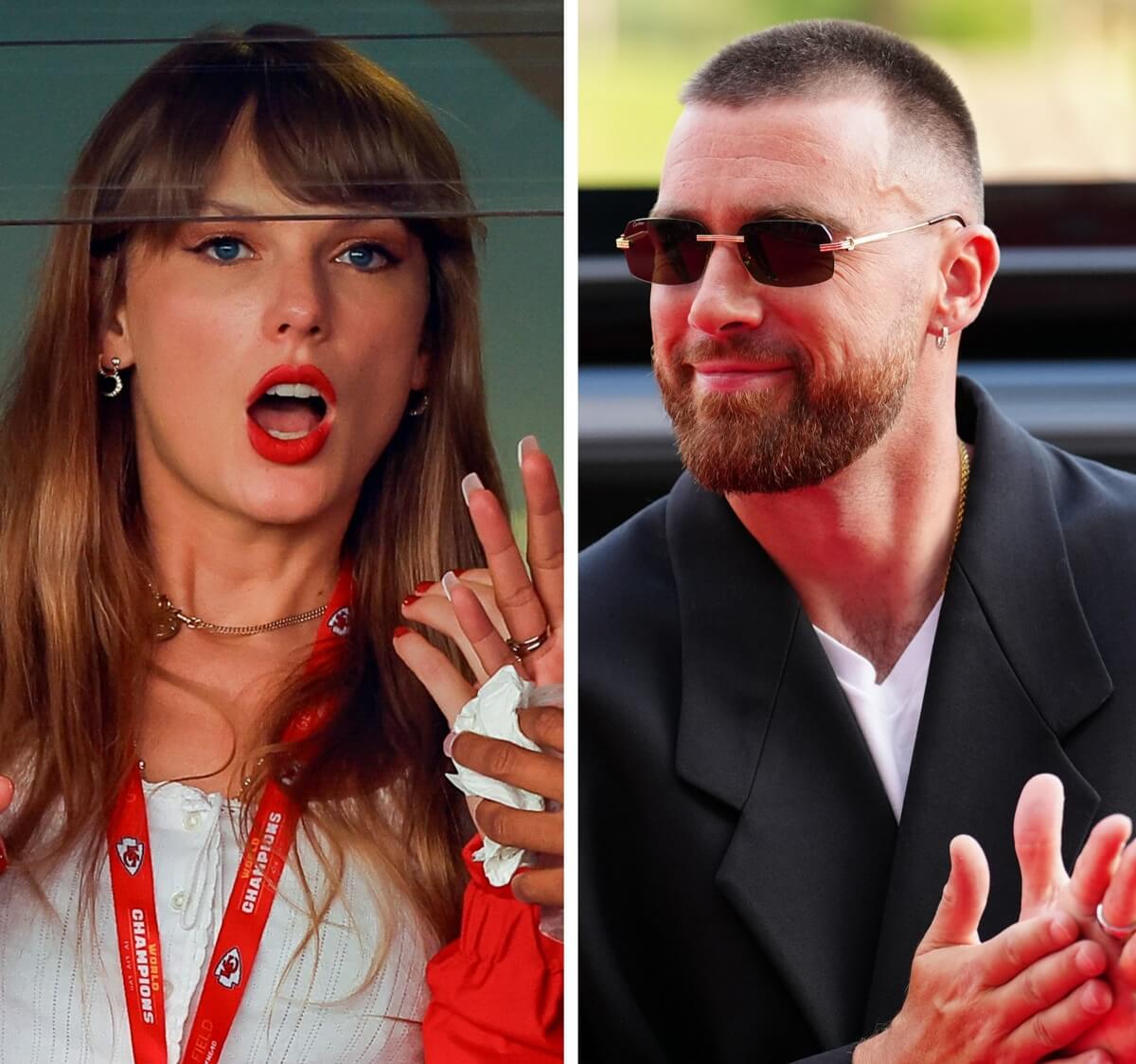 Travis Kelce's Brother Says 'the Whole World's Gonna Lose Their Minds' and Reveals Which 'Base' His Sibling and Taylor Swift Are On
Jason Kelce was asked to fill in the 'blank space' about his brother Travis Kelce's relationship with pop superstar Taylor Swift.
Since everyone is wondering if singer-songwriter Taylor Swift and Kansas City Chiefs tight end Travis Kelce are really dating after she was spotted at a game cheering for him, the athlete's brother was asked about that and what "base" they're on now.
Here's what Jason Kelce had to say about his sibling and the "Anti-Hero" hitmaker.
Jason's reaction to Swift's appearance and what 'base' she and his brother are on
Three days after the game everyone is still talking about, Jason was a guest on DeCamara & Ritchie on Audacy's SportsRadio 94 WIP and shared what he thought about Swift being at Arrowhead Stadium and cheering on Travis.
"My reaction was exactly, this is exactly what I think is gonna happen. She's gonna go to the game, and the whole world's gonna lose their God damn minds," he told the hosts. "That's exactly what I thought was gonna happen … It ended up she went to the game this week. So it was fun watching the whole world take it in.
"I saw videos of the brigade that the Chiefs had to put outside the suite that she was in — you just hope that somebody of her level and stature can enjoy the game. And it certainly, I mean, seemed like she was enjoying it from all accounts and everybody I talked to, so you're kind of just hoping that, you know, she had a good time, and you're asking questions about her to your mom and whatnot. So it was, it was fun. I'm happy that it finally happened out in the public side, so I can hopefully stop being asked questions about it."
The Philadelphia Eagles star was also asked which "base" his sibling and Swift are on now.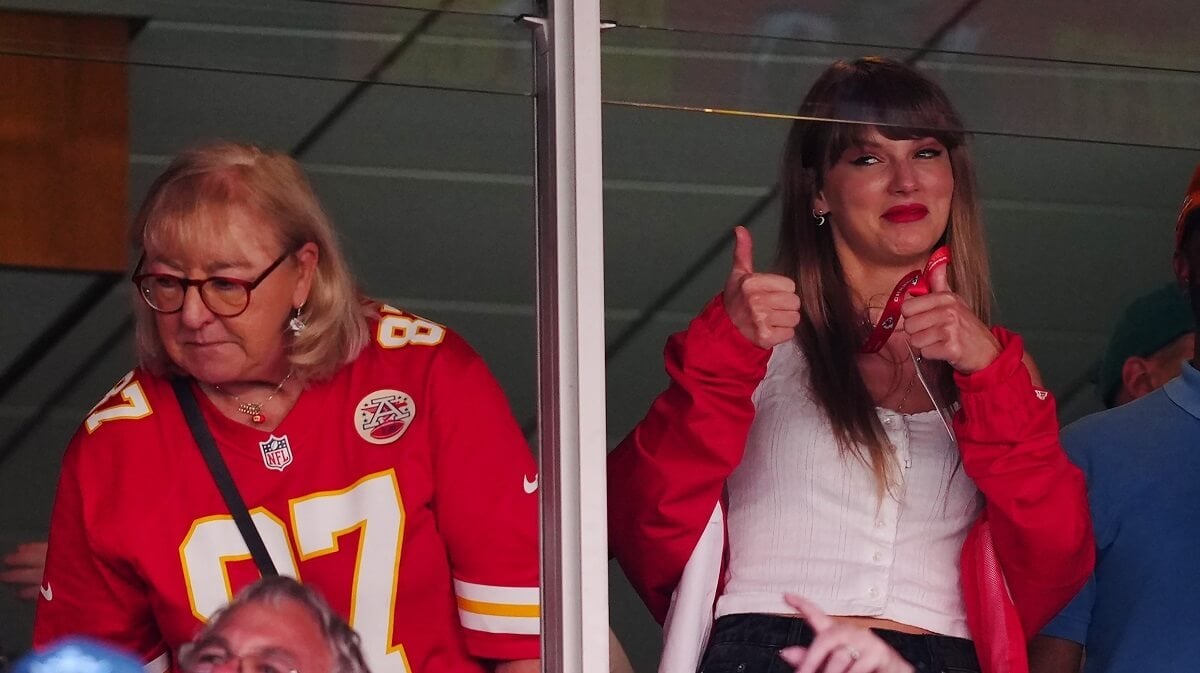 "I wish I could tell you," he responded. "I have gotten no inclination from Travis as to what his batting percentage has been or anything like that."
When pressed on if Travis is more of a "gentlemanly take-it-slow guy or an all-eight cylinders?," Jason answered: "I would say with this one, it definitely seems like he is going above and beyond to be a gentleman. I think that he can probably handle both of those gears when necessary."
Travis' reaction to paparazzi outside his house now
Travis really had no choice but to address the news from the weekend during the Kelce brothers' New Heights podcast on Sept. 27.
Travis admitted that he "sure as hell enjoyed his weekend" and then specifically talked about Swift saying: "I just thought it was awesome how everybody in the suite had nothing but great things to say about her … She looked amazing. Everybody was talking about her in a great light. And on top of that, the day went perfect for Chiefs fans."
He then shared that he's seeing paparazzi outside his house now.
"I know I brought all this attention to me," the Chiefs star acknowledged, adding, "What's real is that, you know, it is my personal life. I want to respect both of our lives."