Travis Scott's Ex-Manager Saw Astroworld Tragedy Coming and Says Scott Only Thinks About Himself 'When He Sees People in Danger'
A tragedy with great loss and possible prevention has struck families hard following the Astroworld Festival held by Travis Scott. Despite videos suggesting he knew of the catastrophe befalling his fans, the rapper continued to perform — resulting in 10 dead and hundreds injured and traumatized.
Scott and concert producers stand accused of ignoring capacity and safety requirements and continuing the concert for over a half-hour after attendees began getting injured and dying. An ex-manager says he "saw this coming" because Scott only ever thinks of himself. It's not the first time the rapper didn't stop one of his concerts when he should have. 
Travis Scott faces a mountain of lawsuits over the Astroworld tragedy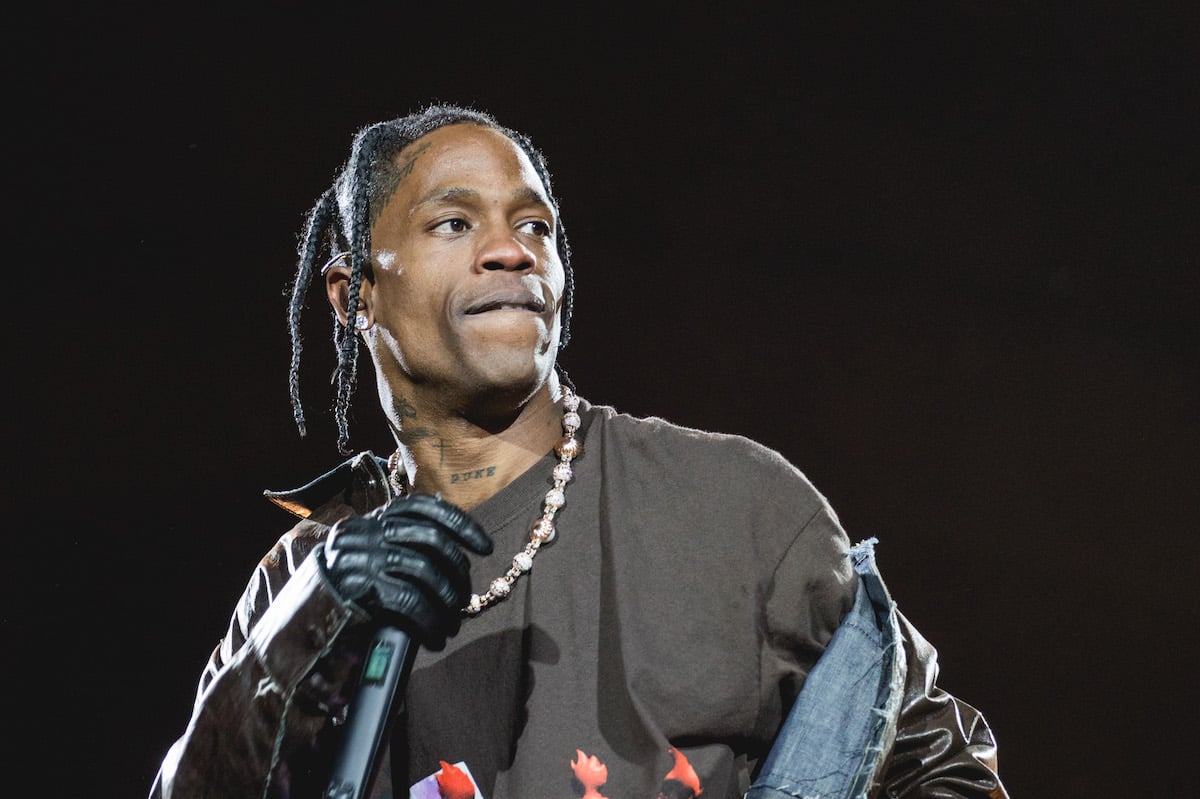 Following the horrific events of Scott's 2021 Astroworld concert in Houston, civil rights attorney Ben Crump and attorney Alex Hilliard announced they would file more than a hundred lawsuits on behalf of the victims at the festival. 
On November 12, 2021, via NowThis News, Crump said, "This morning we are announcing the filing of over 90 more lawsuits in this matter now that we have collected the information and the details and the evidence that they were present at the festival, that they sustained injuries at the festival … We will make sure that they get justice."
Billboard reports that as of November 17, the number of lawsuits filed against Scott over the tragedy has reached more than 400. Not counting the cases involving victims suing Scott and other parties over the concert, the compensation sought in a lawsuit filed on behalf of over 125 individuals is $750 million.
The rapper's ex-manager was allegedly 'left for dead in a basement in Los Angeles'
Many conspiracy theories have spread on TikTok, but Scott's ex-manager isn't coming to his defense. 
The rapper has been getting even more attention since a post by the verified Twitter account DDOT. claimed Scott "left his former manager for dead while they [were] having a seizure in the studio." Although there is no police report or legal confirmation, Scott's former manager Shane Morris confirmed the statement.
In a TikTok video, Morris tells viewers:
"The story that DDOT. is telling is true. I'm Travis Scott's former manager. I'm the one who had a seizure, and I'm the one that he left for dead in a basement in Los Angeles."
Morris adds, "Travis Scott is the worst person I've worked with in my entire career in music. All the videos documented — the evidence — are quite clear, and they align with what I know about Travis Scott. When he sees people in harm or danger, he tends to only continue thinking about himself."
Additional DDOT. posts allege other problematic behavior. A recent Twitter post claims, "Travis Scott? The same dude who knew his artist was abusing and harassing Justine Skye but didn't intervene? Him? Well, I'll be dipped."
And a Twitter post from 2015 also shines a negative light on Scott, quoting him saying, "Yo, get your nerdy-looking ass off the stage," to a Summer Jam cameraman. 
This isn't Travis Scott's first problematic concert 
In his TikTok video, Morris also mentions an article about Scott's "habit of cheering on wild crowds" and how it has brought him legal trouble before. 
"And to make it worse, he's been doing this for years at other concerts," Morris continues. "I could go on and on about the theft of sessions, assault, and all the lies he's told in his career, but the thing that I want you to understand most is this."
The article in question is from HuffPost, revealing Scott has been accused of encouraging fans to rush past security barriers at least twice. One incident even led to a young fan being injured and paralyzed during a 2017 Manhattan show. 
The publication quotes him comparing his live performances to professional wrestling, saying, "I always want to make it feel like it's the WWF or some shit. You know, raging and having fun and expressing good feelings is something I plan on doing and spreading across the globe."
Critics have since united to boycott Scott on Spotify, Instagram, and elsewhere.