Travis Scott Explains How He and Kylie Jenner Approach Parenting With a 'Natural Vibe'
In 2018, Travis Scott and Kylie Jenner welcomed a daughter named Stormi. Since then, the two of them have been raising her and sharing some details about their parenting style. Scott recently gave information about what he calls "natural vibe" parenting.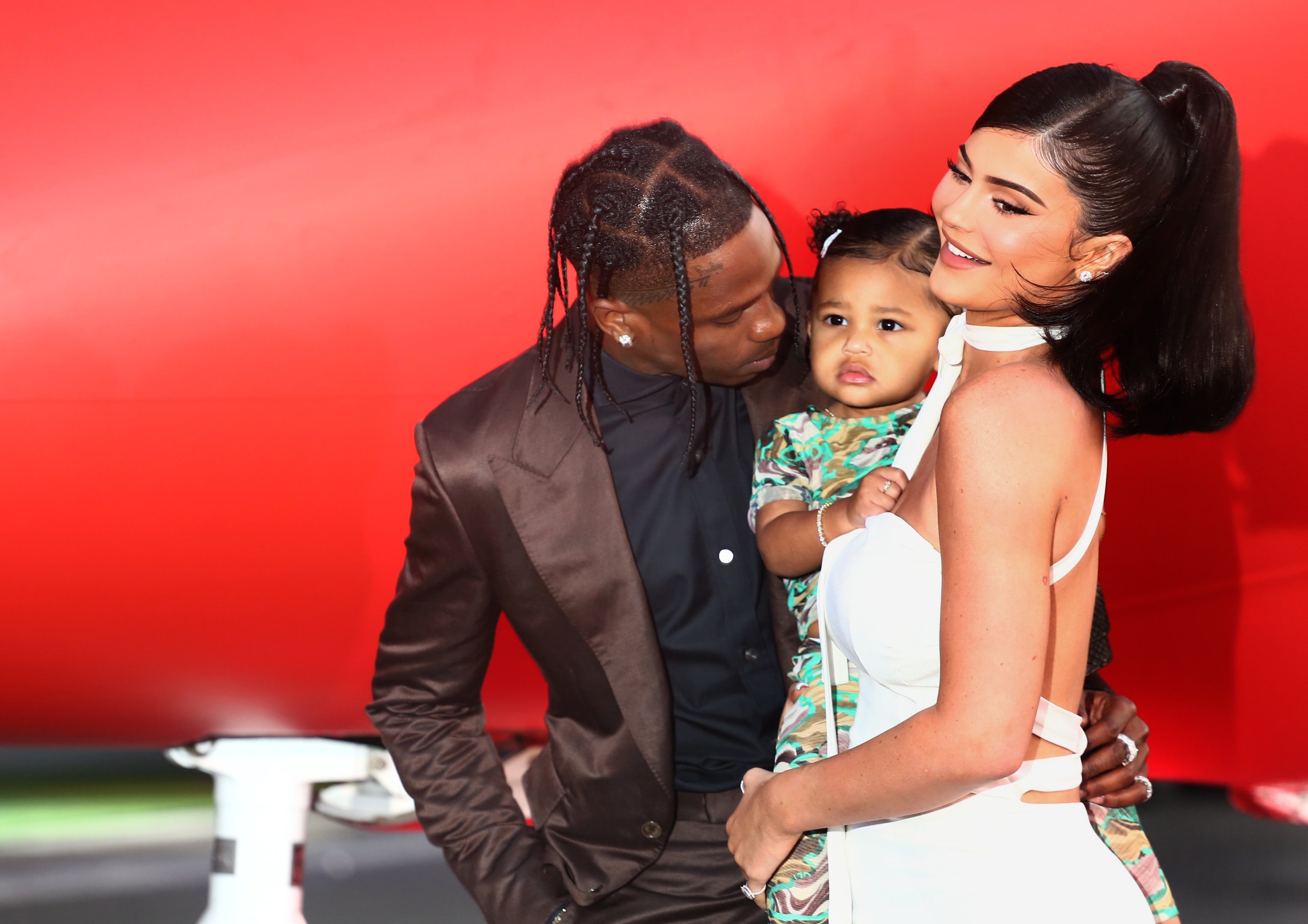 Travis Scott and Kylie Jenner have been co-parenting
Scott and Jenner have been in an on-and-off relationship since 2017. It's not always clear to fans where their relationship is at because their status varies rather wildly.
However, even when they are not officially a couple, Scott and Jenner still maintain a good co-parenting relationship to take care of Stormi together.
A source told People (via Seventeen) in May 2021, "Even after they split, they always spent a lot of time together. They are great co-parents and love hanging out. They share a fun life with Stormi but have separate homes. They haven't dated anyone else seriously since they split though. It always seemed possible that they would get back together."
In any case, Scott seems to really enjoy being a father to Stormi.
"Being a dad is better than what I thought it would be," he told XXL Magazine in 2020. "Stormi is one of the best human beings I know. She's like my best friend. She makes life a little bit easier. She just inspires me and she surprises me every day with how she's thinking."
Travis Scott explains how he and Kylie Jenner parent with a 'natural vibe'
RELATED: The Reason Kylie Jenner and Travis Scott 'Don't Go on Dates'
In a new interview with CR Men to promote his upcoming album, Utopia, Scott opened up about his and Jenner's parenting style. As he described it, the pair approaches parenting with a "natural vibe."
"She's so fire because she goes to sleep now," he said of Stormi, as reported by People. "We try to do a more natural vibe [with parenting], like more self-discipline."
Scott explained, "Like, 'Okay, you know you got to go to bed at 9, are you going to stay up till 11 or are you going to go to sleep now?' And it's so cool [to hear her say], 'I'm going to sleep ya'll!'"
Back in 2018, Scott also told Rolling Stone that he did not want to let Stormi use technology very much.
"Today kids are on iPads. There's so much technology, they don't play outside anymore," he said. "With Stormi – no TV. That TV [stuff] is out."
Travis Scott and Kylie Jenner are expecting a second child
RELATED: Why 'KUWTK' Fans Think Travis Scott Is 'Uninterested' in Kylie Jenner
In August 2021, fans and the media began speculating that Scott and Jenner are expecting a second baby. A source told even told Us Weekly that the two of them "have been trying to many months."
On Sept. 7, Jenner officially announced her pregnancy with an Instagram video. The video shows Jenner and Scott at various doctor's appointments and showing off her baby bump. In one scene, fans also got to see Kris Jenner's reaction to their pregnancy news.