Travis Scott is Making It Clear He's Not Letting Kylie Jenner Go That Easily
Kylie Jenner and Travis Scott saddened fans when they announced in October that they had broken up after two and a half years of dating. Since then, Jenner has been at the center of many rumors, including spending time with ex Tyga and getting romantically involved with rapper Drake. However, she still shares a daughter with Scott, and he just made it clear that he's not letting Jenner go that easily.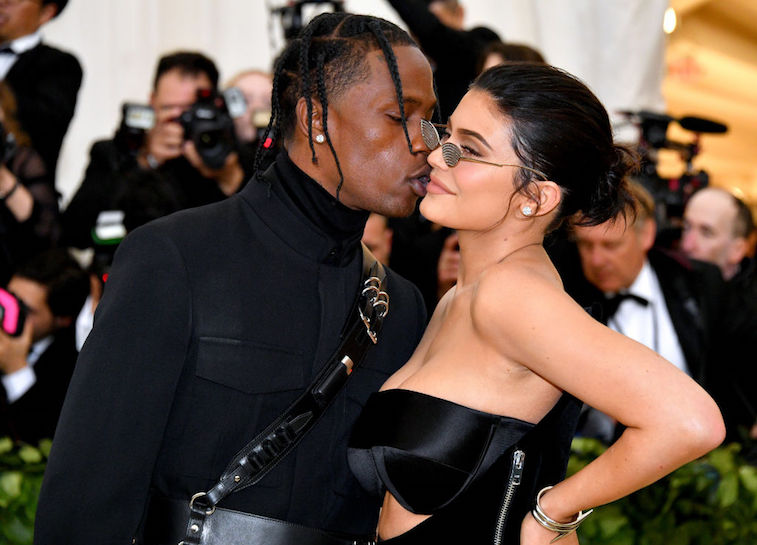 Jenner and Scott dated for two and a half years
When Jenner and Scott first started hanging out, nobody thought much of it. After all, she had only split from her ex, Tyga, a few weeks before photos surfaced of her and Scott. But only about two months after they started hanging out, Jenner and Scott learned they were expecting their first child. They managed to keep the pregnancy a secret, and in February 2018, they introduced Stormi Webster to the world. What was thought to be a rebound for Jenner ended up turning into a serious relationship; the two stayed together for two and a half years before announcing their split mid-October 2019.
Fans felt something was off with the couple over the summer
Though Jenner and Scott generally seemed happy together, fans had spotted clues over the summer that their relationship wasn't what it used to be. Jenner posted photos with Scott at his Netflix documentary premiere, and the comments section was filled with concern that Scott was bored of his girlfriend. Then, a few very observant fans noticed that Jenner, who often posts selfies from her closet, had removed a photo of the couple that once sat on her closet shelf. Though nobody wanted to believe it, things seemed to have been going downhill for a while.
Despite the rumors, Scott seems to be making it clear that he and Jenner still have something
Though the couple called it quits last month, they said they still love each other and are working on co-parenting their daughter. Recently, there have been rumors that Jenner has become involved with rapper Drake — that was after she was spotted hanging out with ex Tyga. However, Jenner isn't even following Drake on Instagram, so it doesn't seem like things are that serious between the two. Either way, Scott isn't letting her slip away that easily. Jenner recently attended Astroworld with Stormi to watch Scott perform, and he referred to her as his "beautiful wife" in front of thousands of fans. It might have been his way of saying the two aren't done yet.
Those close to the beauty mogul have said it isn't a full breakup
Although Jenner and Scott are taking time apart, when their breakup first shocked fans, a source close to Jenner said the two likely won't stay apart. "Kylie still loves Travis and this isn't considered a full breakup to either of them," the source told Us Weekly. That could be the case, since Jenner is still supporting Scott's music career as much as she can. It's unclear if the two will definitely patch things up, but they seem to at least be on their way to getting back together.