Travis Scott Once Held a 'Severely Crowded' Concert in 2017 That Left a Fan Paralyzed
Rapper Travis Scott is making headlines after his annual Astroworld Festival turned into a tragedy. Numerous concertgoers at the event experienced a stampede that left many people either dead or injured.
However, this was not the first time that Scott's concert attracted questions about crowd behavior. In 2017, a fan was left paralyzed after attending a "severely crowded" and "out of control" show.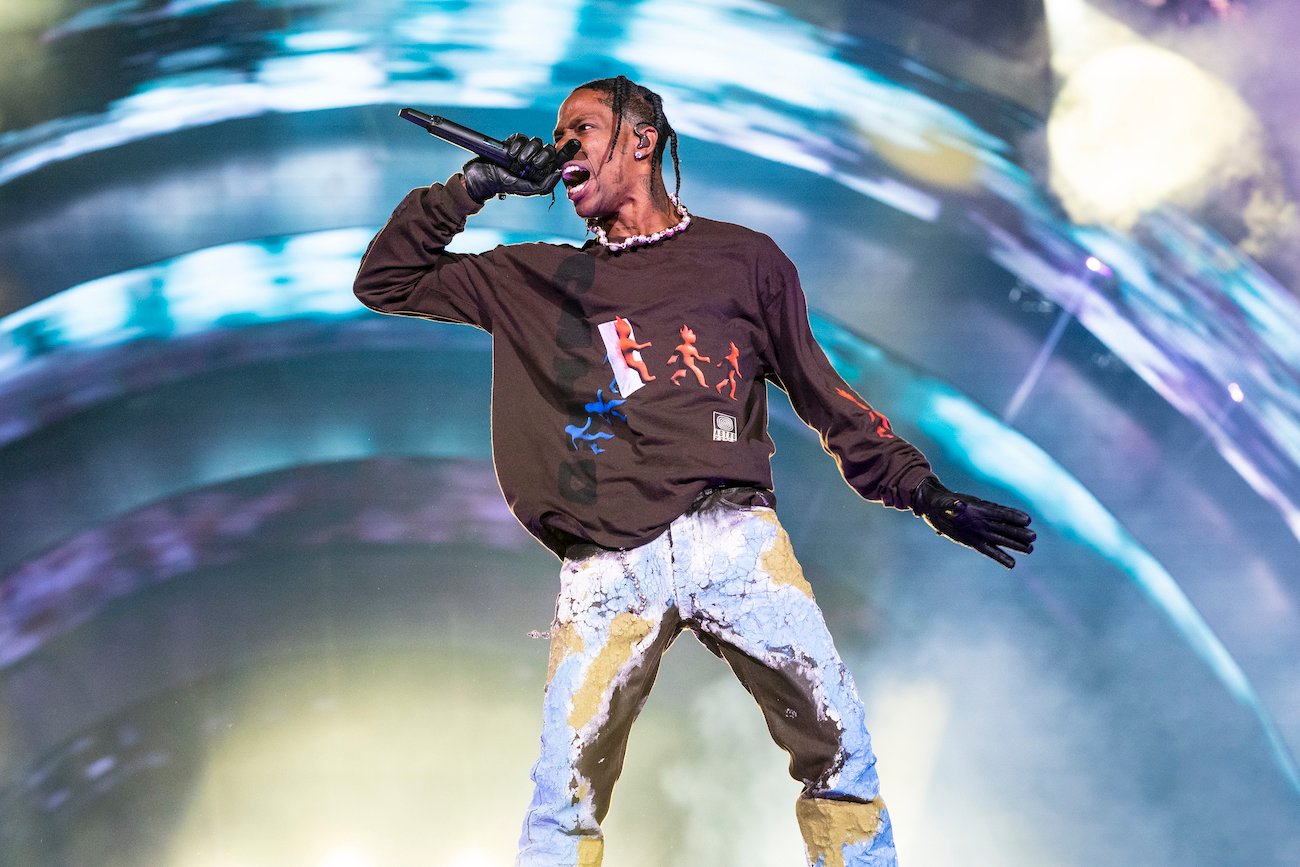 Several people died and many were injured at Travis Scott's Astroworld Festival
Astroworld Festival 2021 was originally a two-day event taking place at NRG Park in Houston, Texas. On Nov. 5, it commenced its first day.
Just after 9 p.m. local time, Scott was on-stage when a crowd surge occurred. According to CNN, there were 50,000 people in attendance that evening.
Houston Fire Chief Sam Peña explained during a press conference the next morning, "The crowd for whatever reason began to push and surge towards the front of the stage, which caused the people in the front to be compressed — they were unable to escape that situation."
At least eight people died, including a 10-year-old child. Over 300 people sustained injuries, with over 20 of them having to be hospitalized.
Officials are still investigating the event. Peña shared they will try to figure out "what caused, one, the issue of the crowd surge, and two, what prevented people from being able to escape that situation."
Scott released a statement saying he was "absolutely devastated" by what happened. He added, "My prayers go out to the families and all those impacted by what happened at Astroworld Festival. Houston PD has my total support as they continue to look into the tragic loss of life."
The second night of Astroworld Festival, which was supposed to take place on Nov. 6, was canceled.
A fan once became paralyzed at a Travis Scott concert in 2017
Back in April 2017, a man named Kylie Green attended a concert Scott held in Manhattan. According to Rolling Stone, Green was pushed off a balcony.
"Green broke several bones including vertebrae in his fall and was subsequently hauled off the floor by show staff 'without a cervical collar, backboard and other safety precautions,'" Rolling Stone wrote, quote a lawsuit Green filed in October 2017.
His lawyer, Howard Hershenhorn also said, "Security picked him up like a sack of potatoes and carried him toward the front. Travis offered him his ring. Then they finally carried him out. Unfortunately, he was paralyzed."
The outlet wrote that, from Green's view, the concert was "what he's called a 'severely crowded' and out-of-control event." On Twitter, one person posted a video of another fan dangling off a railing and Scott encouraging them to jump.
According to Hershenhorn, Green is very "incensed" at what happened at Astroworld Festival recently.
"He's even more incensed by the fact that it could have been avoided had Travis learned his lesson in the past and changed his attitude about inciting people to behave in such a reckless manner," the lawyer said.
Travis Scott has been arrested twice for disorderly conduct at concerts
The deaths and injuries at Astroworld have shone a huge spotlight on Scott's history of disorderly conduct at his shows.
As recounted by The Los Angeles Times, in 2015, Scott was arrested on charges of reckless conduct after he encouraged fans to climb over security barricades and storm the stage. The rapper pleaded guilty and was put under court supervision for a year.
Then, in May 2017, Scott was arrested again after he, yet again, told fans to ignore security measures and run onto the stage at an Arkansas show. He faced three misdemeanor charges for his behavior: "Inciting a riot, disorderly conduct and endangering the welfare of a minor." Afterward, Scott pleaded guilty to disorderly conduct and was ordered to pay $6,000 to two people who were injured at the event.