Travis Scott Reportedly Had a Heated Reaction to Kylie Jenner Hanging Out with Drake
Travis Scott's reported reaction to Kylie Jenner hanging out with Drake was not a positive one.
Kylie Jenner and Travis Scott were together for two and a half years before breaking up in the fall of 2019. Mere weeks after the split became public knowledge, Jenner started sparking romance rumors with Scott's acquaintance and collaborator, Drake. Though the alleged fling has come and gone, sources are finally sharing how Scott allegedly felt about it — and they say he was not happy.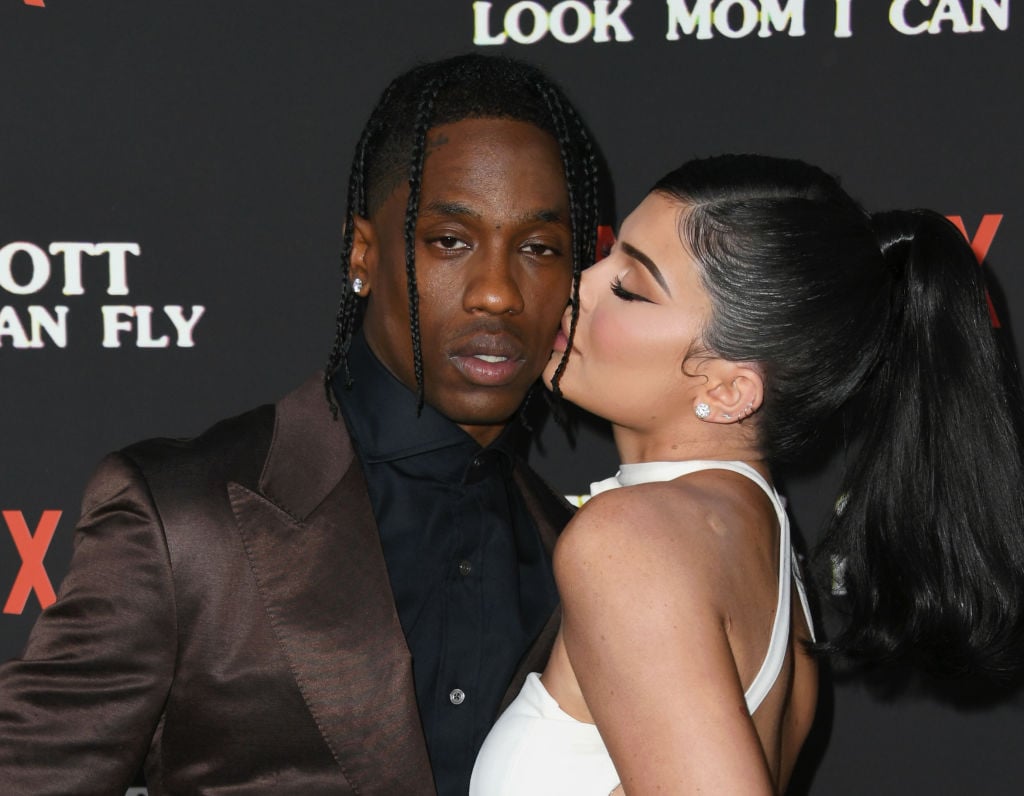 A quick recap of Travis Scott and Kylie Jenner's split
Scott and Jenner began dating after meeting at Coachella in April 2017. Their relationship produced only one child, daughter Stormi Webster, who was born on Feb. 1, 2018.
On Oct. 1, 2019, multiple outlets reported that Scott and Jenner had broken up "weeks" earlier. Sources claimed there were multiple reasons behind the split, with an insider telling People that Jenner and Scott were in different places in life. Another told Entertainment Tonight that Jenner's trust issues had gotten in the way, as Scott faced many cheating rumors throughout their relationship.
Neither of them has said much about their breakup, but Scott shed some light on what caused it in an XXL interview published on Dec. 30, 2019. He hinted that it might have had something to do with outside voices, saying: "The hard part about relationships is just trying to be in one without a million outside voices interfering," 
Kylie Jenner and Drake began to make headlines
Jenner and Drake were romantically-linked mere weeks after the Kylie Cosmetics star split from Scott. Jenner, 22, allegedly attended Drake's 33rd birthday party on Oct. 23. Sources told Us Weekly that it was a casual outing but noted that Jenner and Drake seemed to have a "connection."
They connected again a few days later on Oct. 31 when Jenner reportedly attended Drake's Halloween party. Sources told E! News they saw the influencers allegedly getting close and being "flirty."
By November, sources were telling People that Jenner and Drake had been spending a lot of time together "romantically" and were hitting it off (though one insider claimed they were just "friends"). But it didn't really go beyond that. Sources told Us Weekly later in the month that Drake was only interested in having a "no strings attached" kind of situation, which was of no interest to Jenner.
Travis Scott's reaction to Kylie Jenner hanging out with Drake is revealed
A source told People in a report published on Feb. 11 that Scott was pissed when he learned Jenner had allegedly been hanging out with Drake. He and Drake have known each other for years and tend to work on music together. Their most recent song, "SICKO MODE," which appears on Scott's 2018 album ASTROWORLD, even received multiple Grammy nominations.
"Travis was obviously never thrilled that Kylie hung out with other guys. He is very protective of Kylie," the source said.
But now that the alleged fling has fizzled, it seems that Scott has moved past it. He and Jenner have been spending more and more time together and are said to be on the verge of reconciling. The source also told People that Jenner and Scott are "great and happy" and that the news will come when it's time.
Jenner herself spoke about the state of their relationship in a recent interview and said nothing but good things.
"We have such a great relationship," she told Harper's Bazaar. "We're like best friends. We both love Stormi and want what's best for her. We stay connected and coordinated. I think about [my parents] in situations with Stormi, what they would do. They were very hands-on with me, and I want the same for Stormi."
Only time will tell what happens from here. But it looks like they're on a good path.