'Tremors 7': What Happened in 'Tremors 2-6' Starring Michael Gross?
The trailer to Tremors: Shrieker Island is out. That makes the film the seventh movie in the franchise. Perhaps you're wondering what Tremors 2 through Tremors 6 were all about? Michael Gross has starred in all seven as Burt Gummer. So here's your guide to Burt Gummer in the franchise before Shrieker Island hits DVD, Blu-ray and VOD on Oct. 20.
Michael Gross in 'Tremors': The original classic
Tremors was a 1990 horror-comedy starring Kevin Bacon as Valentine McKee. Val and his friend Earl (Fred Ward) discover an underground creature. When several other worms attack the town of Perfection, Nevada, Val and Earl lead them to safety. The town names the creatures Graboids because they grab you and pull you underground.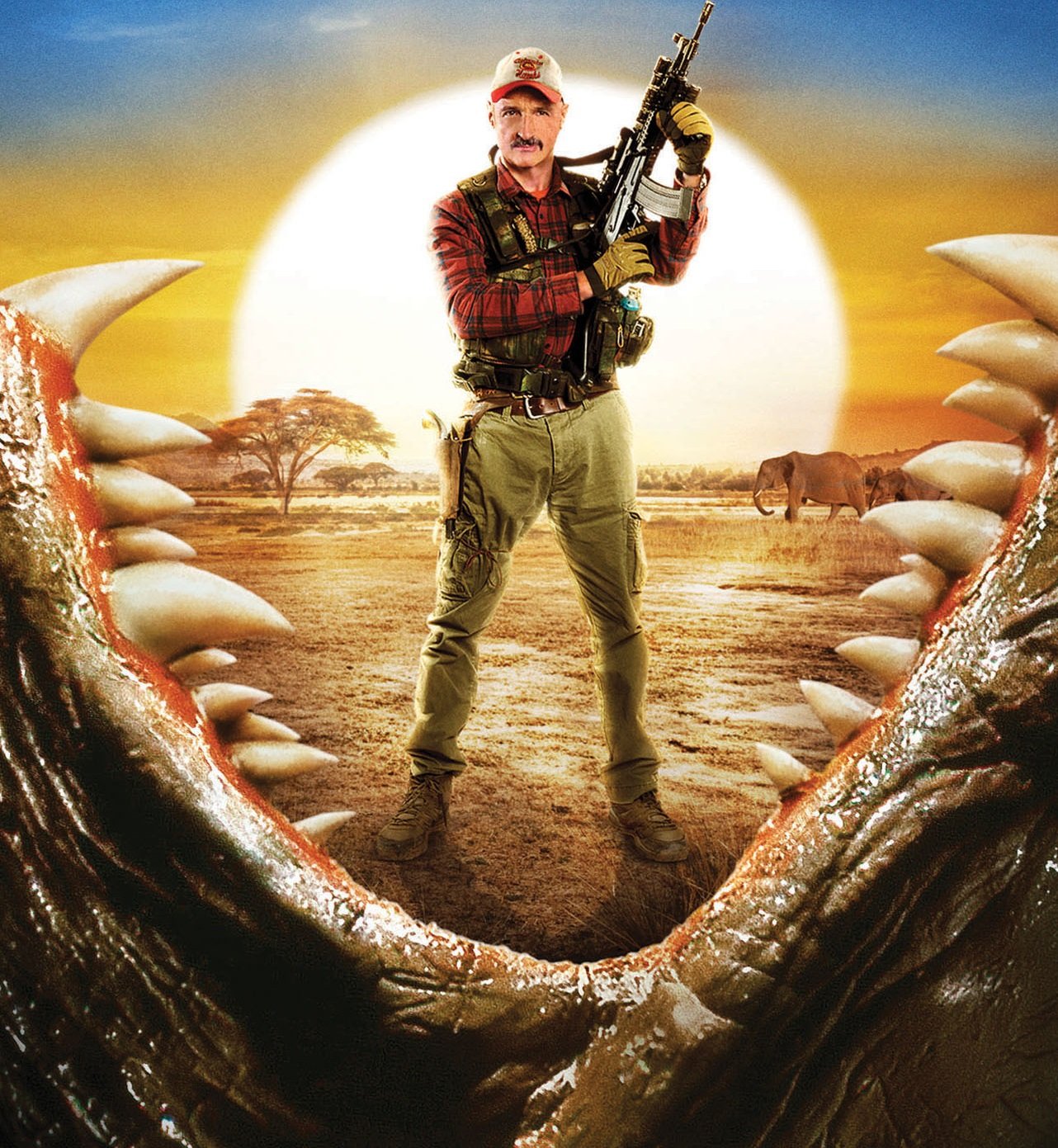 Burt Gummer (Gross) is one of the colorful residents of Perfection. He's a survivalist with a whole arsenal of weapons. He's married to Heather (Reba McIntire) and they shoot one attacking Graboid who barges into their bunker. 
'Tremors' becomes the Michael Gross franchise
They made Tremors 2: Aftrshocks in 1996 and it came out straight to video, on VHS. Ward returned as Early, and reconnected with Burt. Heather had left Burt, obviously, because McIntire was not going to reprise her role, nor was Bacon. Aftershocks introduced new creatures. In addition to Graboids, Burt and Earl face Shriekers, who walk above ground and make that noise.
By Tremors 3: Back to Perfection, Gross was the only returning cast member. Gummer has now become a professional Shrieker hunter, but returns to his hometown to quell a new Graboid infestation. This sequel introduces "Ass Blasters" who can fly by propelling themselves with gas.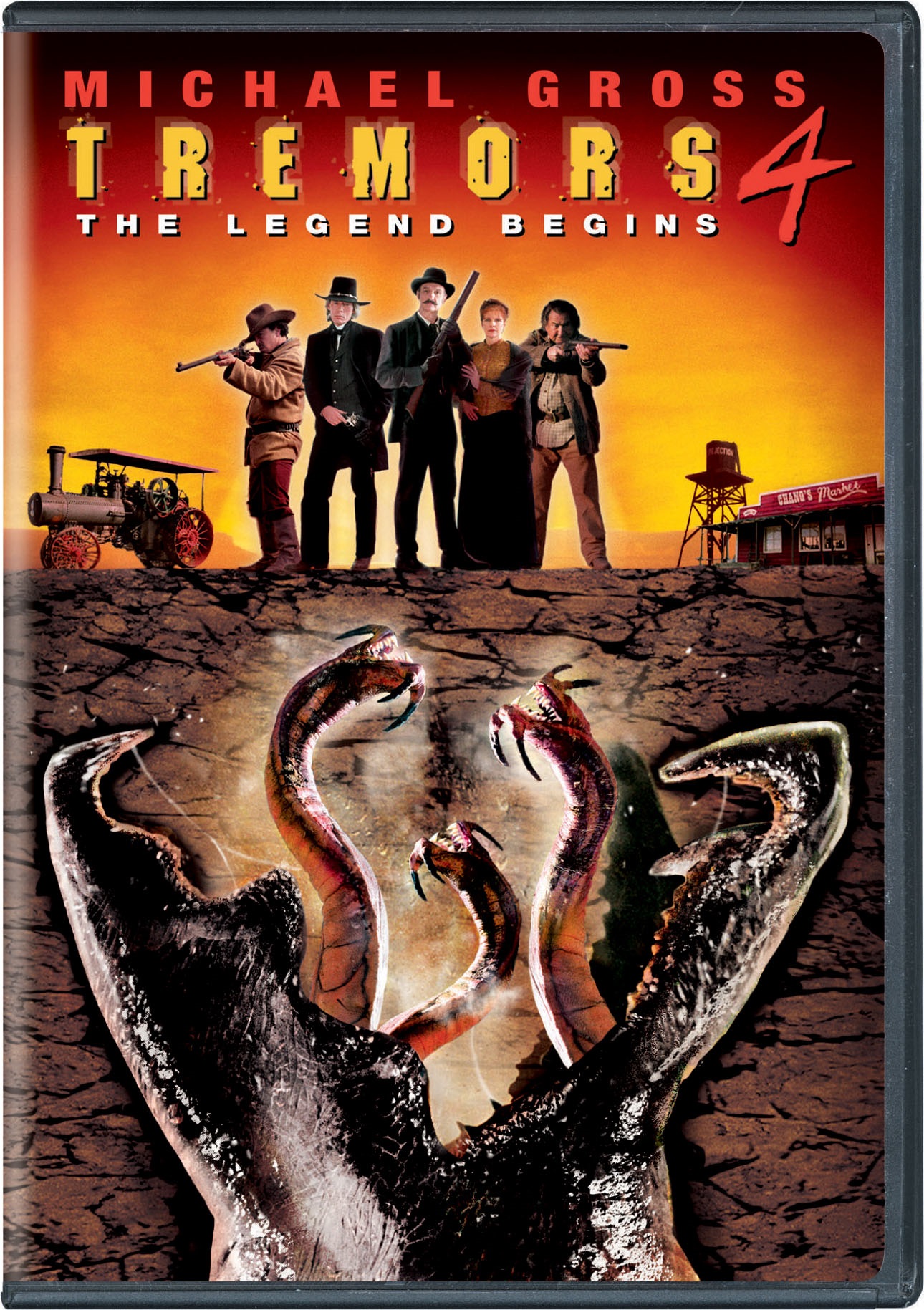 Tremors 4: The Legend Begins was a prequel. Gross played Burt's ancestor Hiram dealing with the very first case of Graboids. It shows how the town of Rejection became Perfection, though it does sort of have to retcon the first three movies and explain why nobody heard of this 1889 monster attack before.
The Gummer family grows
Tremors 5: Bloodlines introduced Gummer's son, Travis Welker (Jamie Kennedy). Travis joins Burt's Graboid hunts as a cameraman but ultimately comes clean. Travis is the love child of a relationship that presumably predates Heather. Bloodlines takes place and actually filmed in South Africa.
Kennedy returned for Tremors: A Cold Day in Hell. This entry found Graboids in a new environment, Canada's frozen mountains. So Burt and Travis travel to take care of them. They filmed this one in South Africa too! Kennedy did not return for Shrieker Island.
'Tremors' on TV
Tremors had two stints on television too. The first also starred Gross in a 2003 series that lasted 13 episodes, set in the town of Perfection still dealing with Graboids.
In 2018, Kevin Bacon filmed a pilot for Syfy in which he returned as Val McKee. Blumouse produced the pilot and Bacon was on board for a new series, but Syfy ultimately rejected it and decided not to move forward with the series.