Trent Reznor Once Said an Academy Award is 'More Sincere' Than a Grammy Award
When it comes to award shows, everyone wants their favorite artist or movie to win. Trent Reznor, a founder and member of the rock band Nine Inch Nails, has won numerous Grammy Awards and multiple Academy Awards for his music. In an interview with The Hollywood Reporter, Reznor shared that he thinks an Academy Award is a "more sincere" recognition compared to a Grammy Award.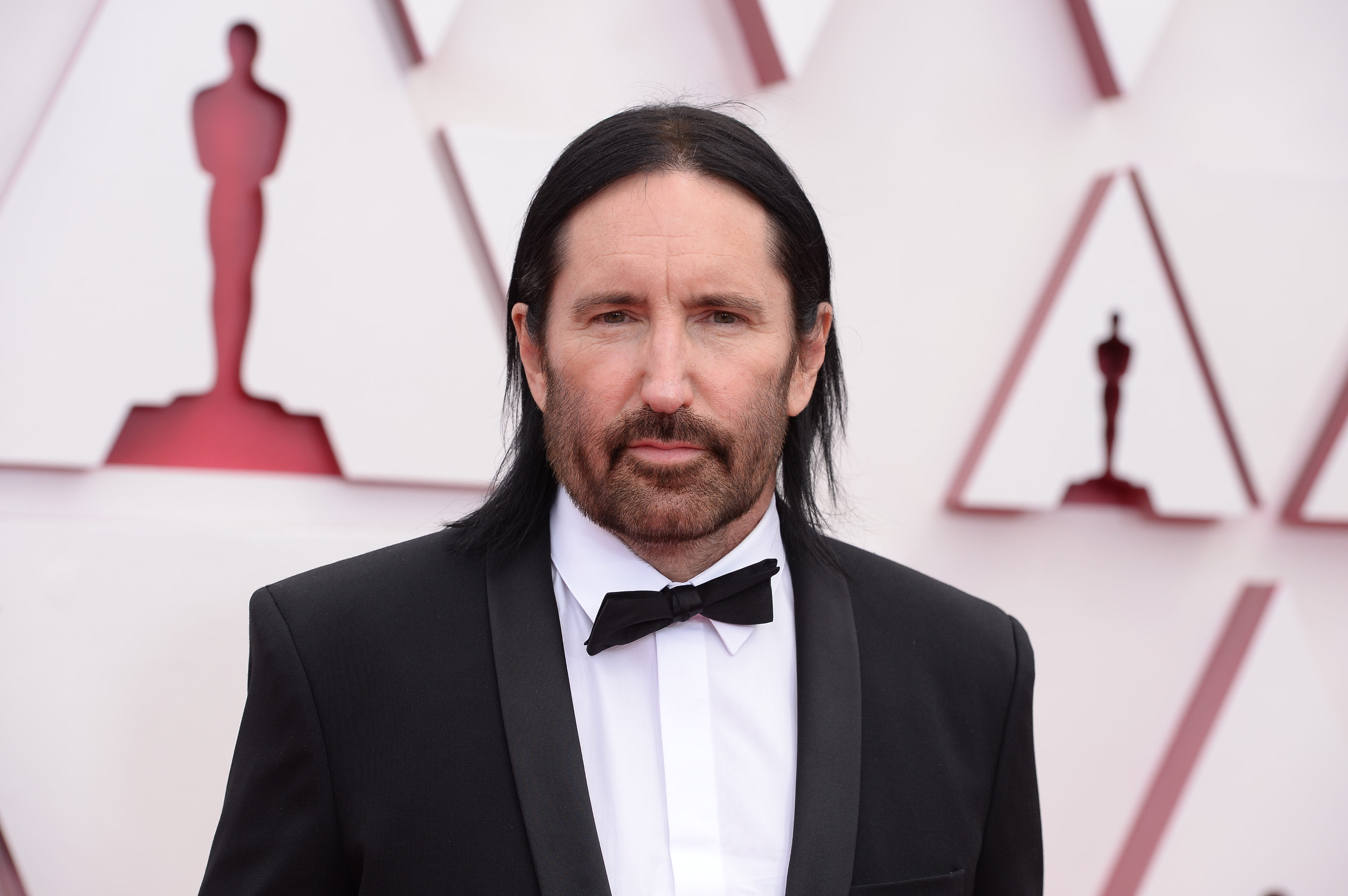 Trent Reznor has a number of accolades
Since forming in 1988, Nine Inch Nails have earned 12 Grammy Award nominations and won two awards for Best Metal Performance. Reznor also won a Grammy Award with Nine Inch Nail's member Atticus Ross for Best Score Soundtrack for Visual Media with the score for The Girl with the Dragon Tattoo.
Together, Reznor and Ross have won two Academy Awards for Best Original Score. At the 2010 Academy Awards, the two won the award for composing the score for The Social Network.
Most recently, Reznor, Ross, and Jon Batiste won Best Original Score at the 2021 Academy Awards for the score for Soul. Reznor and Ross were also nominated in the category for composing the score for the 2020 film Mank.
Trent Reznor prefers winning an Academy Award over a Grammy Award
Since launching his career, Reznor has been critical of the music industry and the Grammy Awards. In a 2014 interview with The Hollywood Reporter, Reznor shared that it is "hard to feel good" about winning a Grammy Award. However, the musician does find merit in the Academy Awards.
"Having won a couple Grammys for stupid s**t — best metal performance — it's hard to feel good about the integrity of that. If that's how much you're paying attention to what you're giving out, why should I think that really means anything?" Reznor said of the Grammy Awards.
He continued, "When the Oscar [nomination] came up, it felt very different. I can't tell if that's because I'm older or it felt like it's coming from a more sincere pedigree. … And particularly in a field we'd just gotten into, to see that, 'Hey, you think [we] deserve this?' It felt nice."
The Nine Inch Nails musician frequently works with David Fincher
Reznor and Ross have scored multiple movies directed by David Fincher. During the interview with The Hollywood Reporter, Reznor gave details about his work on The Social Network.
"Social Network was educational, and it was inspiring. The way David puts a film together is not unlike how I make music," Reznor told The Hollywood Reporter. "He'll have 30, 50, a hundred takes in his arsenal and the ability in the editing room to consider the tone and the momentum. … We had to redo the music probably 40 times. But the pacing kept getting tighter and more interesting. Suddenly the moments where you might have reached for a piece of popcorn, they're gone."
Most recently, Reznor and Ross co-produced Halsey's fourth studio album If I Can't Have Love, I Want Power.