Trevor Holmes Refused to Be on 'The Bachelorette' Before 'The Bachelor: Listen to Your Heart'
The new spinoff, The Bachelor: Listen to Your Heart seems like a natural step in the franchise. There have been many musicians trying to find love on the original show and now they can try to find love and a duet partner.
Trevor Holmes said he didn't want to be on The Bachelorette even though people told him to apply. [Spoiler: Spoilers for Week 1 of The Bachelor: Listen to Your Heart.]
Trevor Holmes was in a love triangle on 'The Bachelor: Listen to Your Heart'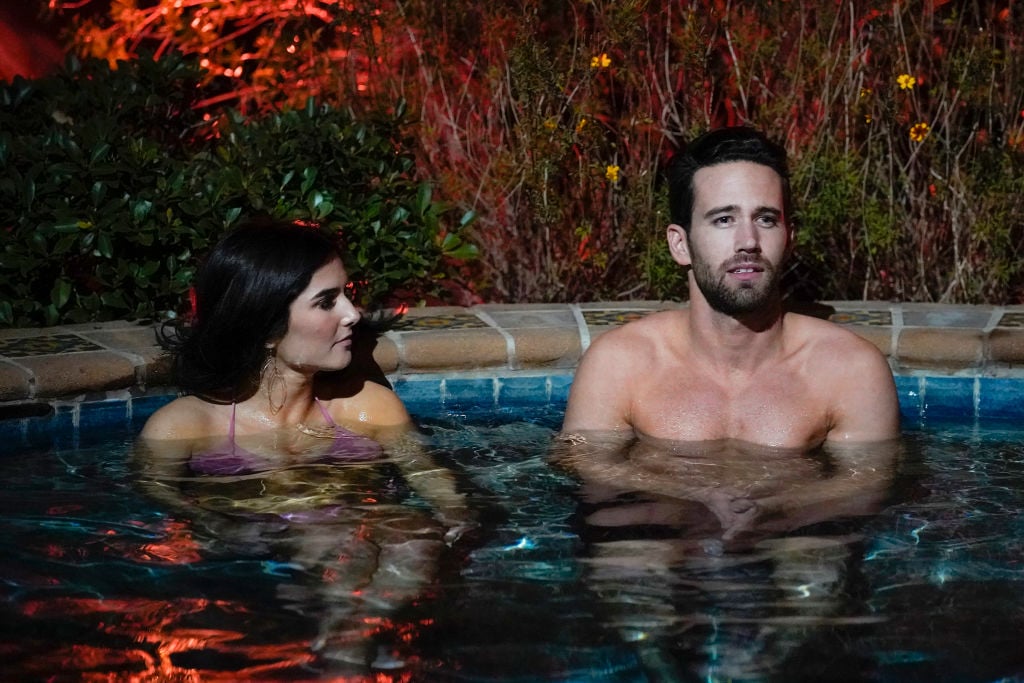 The first episode of the new show already had a love triangle. Holmes hit it off with pop/country singer Jamie Gabrielle. But she talked to Ryan Neal first and she said she had butterflies when talking to him.
"So far tonight I've been talking to Trevor and to Ryan the most and I've been having so much fun," said Jamie. "Everyone is really nice and I feel so safe. And I'm really excited to find that connection with someone and like I don't know that's going to love me back."
Jamie still ended the night with Holmes in the tub. She later went on a date with Ryan and recorded John Mayer's "Gravity." In the end, she gave Holmes her rose and Ryan received a rose from someone else.
He gets accused of cheating on his ex
A preview for the next episode shows Holmes in the hot seat. That's because a new woman comes to the house and accuses him of cheating on his ex.
"I actually know Trevor 'cause I'm friends with his ex," she told the women. She then has a serious talk with him. "The lying and the cheating, are you gonna tell Jamie?" she asked him.
Jamie is also seen crying because she was cheated on in all of her past relationships. We have to wait to see what happens next, but Holmes revealed why he came on the show.
He didn't want to be on 'The Bachelorette'
Holmes said he didn't want to be on just any dating show. That means he wasn't interested in being on The Bachelorette.
"I've had several people in my life suggest, 'Hey, why don't you try and go on The Bachelor?' and I had thought about it for a bit. I didn't want to want to go on and people think, 'Oh, this guy is trying to promote his music career,' so I decided it wasn't a good decision for me," he told Entertainment Tonight.
He added, "I didn't want people to think I'm just on there to promote my career, so then when this opportunity came along to experience love and do music, it just seemed like a no brainer for me."
The contestant revealed what he wanted from the music show. "My ultimate goal is to find my person and have a family and all of that stuff," he said.
This isn't his first time on reality TV. Holmes was previously on American Idol Season 16. He didn't make it into the Top 24.