Trevor Noah Taught Jerry Seinfeld Basic South African History in the Funniest Way
If you haven't tuned in to watch episodes of Comedians in Cars Getting Coffee, with Jerry Seinfeld, you're missing out on a good laugh. The comedian and sitcom star launched his series with the intention of spending time with fellow comedians over coffee for a candid chat and a cruise around town in a featured …
If you haven't tuned in to watch episodes of Comedians in Cars Getting Coffee, with Jerry Seinfeld, you're missing out on a good laugh. The comedian and sitcom star launched his series with the intention of spending time with fellow comedians over coffee for a candid chat and a cruise around town in a featured car. One episode notorious for hilarity stars Seinfeld and funny pal Trevor Noah. Noah humorously cracks jokes in a 'roasting' fashion, and also discusses some of his history in South Africa, making this episode one of the best.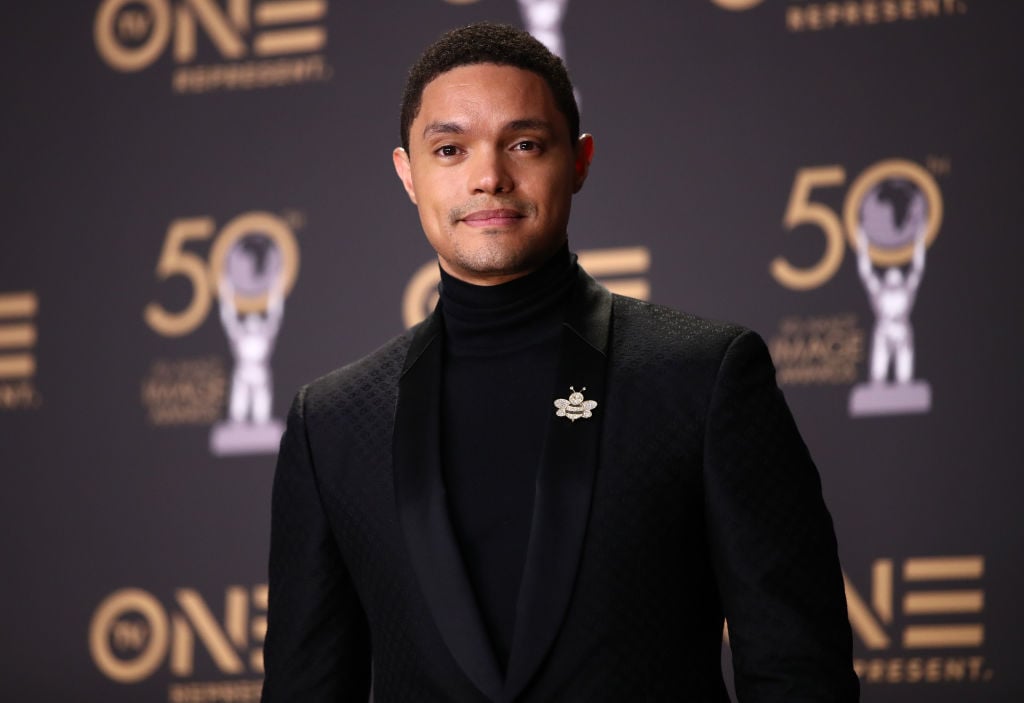 The Trevor Noah episode of Comedians in Cars Getting Coffee
It was back in 2015 when South African comedian Trevor Noah took a tour around Brooklyn, New York, with Jerry Seinfeld. Their chariot for this episode of Comedians in Cars Getting Coffee was the stylish 1985 Ferrari 308GTB. They sat down for coffee at a venue called One Girl Cookie in Brooklyn. It was a pivotal point in Noah's career at the time, as he had just been appointed as the new host of Comedy Central's The Daily Show. He shared his enthusiasm for having received the call, although he mentioned it was an inconvenient time because he was driving in Dubai at night. He had to pull over where he said he no longer had legs because of the news. He went on to laugh about being stuck in a place where finding a celebratory drink was nearly impossible.
Trevor Noah's career
Trevor Noah shared his excitement about taking the reins for Jon Stewart at the helm of The Daily Show, a job for which he never imagined he'd be considered. The comedian has plenty of successes under his belt, both then and now, including three nominations for Emmys since he took over the Peabody Award-winning show. Noah has a roster of comedy specials, including Afraid of the Dark, Trevor Noah: Lost in Translation, and Trevor Noah: African American. Noah was nominated for 'Personality of the Year' at the 2014 and 2015 MTV Africa Music Awards and won in 2015.
His upbringing in South Africa
Trevor Noah has maintained a budding career in comedy, despite having grown up during a time when free speech was illegal in his home country of South Africa. He shares his experience with Jerry Seinfeld, and while funny, still a sobering reminder of tough times in his past. Noah's experiences are better fleshed out in his book, where he discusses poverty, bizarre tales of survival, and more. His perspective now on his success indicates he knows and respects his roots and past experiences, good and bad. To which, Jerry Seinfeld admirably responds, "You're gonna do just fine. You are a purebred," in reference to how his potentially mixed ethnicity wouldn't replace Noah's authentic and pure comedic heritage.
The roasting that had fans laughing out loud
The episode with Trevor Noah and Jerry Seinfeld wasn't all serious talk. In fact, most of the conversation and banter was hilarious. While discussing his biracial upbringing in South Africa, Noah also roasts Seinfeld allowing the episode to hit all the comedic parts. He jokes with Seinfeld about fairly common and well-known events, like the concept of apartheid. The episode itself is called, "That's the Whole Point of Apartheid, Jerry." Some say the best line of all was Noah saying, "you have the humility of a colonizer."
When two hugely successful comedians sit down for coffee and take a drive in a Ferrari, fans know it's about to be a good time. With his episode of Comedians in Cars Getting Coffee, viewers learn a little more behind Trevor Noah's journey to success, and of course, had a good chuckle as well.