Trevor Noah's Life Is More Tragic Than You Think
Trevor Noah makes people laugh. He's funny, thoughtful, and usually pretty upbeat. That makes his past all the more surprising.
Noah has managed to build a successful career as a late night comedian, but the beginning of his life was actually quite tragic.
Trevor Noah's parents broke the law by being together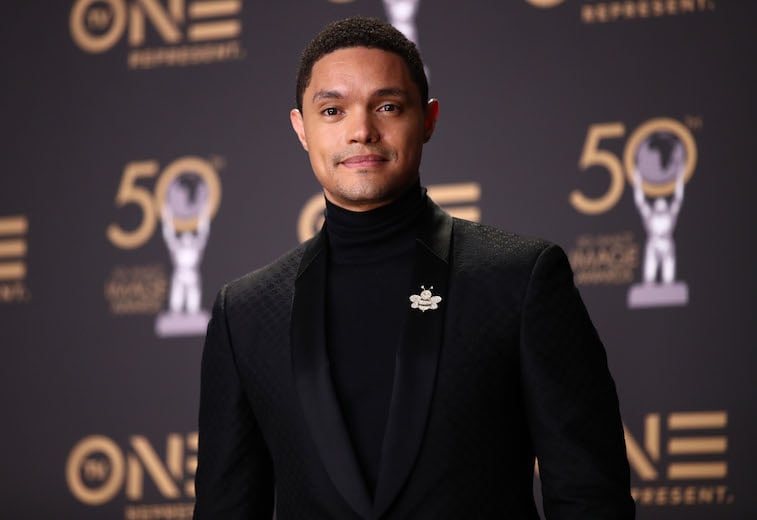 In 1980s South Africa, a black woman and a white man could not legally have a romantic relationship or marry. The country was deep in the midst of apartheid, the destructive, racist system that Nelson Mandela fought so hard against.
That's the system that Trevor Noah was born into. His black mother was native South African. His white father was Swiss and German. Since interracial couples were illegal, the two had to hide their relationship. This may have been traumatic for Noah, but he found refuge in comedy and acting at an early age.
Noah's mom was terrified he'd be taken away
In his memoir Born a Crime, Noah discusses his dark beginning. His parents' "crime" was punishable by up to five years in prison.
His mother lived in constant fear of being discovered. Since Noah was biracial in a country where interracial relationships were illegal, his existence was proof of his mother's crime.
As a result, his mother lived in constant fear that her son would be taken away by the government. She hid him inside as much as she could. When apartheid finally fell, it meant freedom for both of them.
He started acting in his late teens
Noah was quite ambitious, and got his TV debut on a South African soap opera when he was still a teenager. He was already using comedy as a way to examine South Africa's racial divide.
In his early 20s, Noah started experimenting with standup comedy. Things blew up from there. He quickly became one of South Africa's most renowned comedians.
Noah's upward trajectory
By 2010, Noah was a star. He had his own late-night show on South African television. He'd hosted awards shows, put on his own one-man show, and had been the subject of a documentary. That's a pretty impressive resume for a 24-year-old.
He wasn't done though. By 2012, he was taking his show on the road, performing stand up in the U.S. and Scotland. He made history that year as the first African comedian to appear on The Tonight Show with Jay Leno.
Noah continued to make a name for himself in 2013. He had his own comedy special on HBO. In 2014, he was made a correspondent on the Daily Show, which Jon Stewart was hosting at the time.
He was chosen to host the 'Daily Show' in 2015
After just three years on the U.S. comedy scene, Noah was chosen to follow the footsteps of veteran comedian Jon Stewart to host the Daily Show. He had big shoes to fill. Stewart was an incredibly passionate host, with an in-depth knowledge of American politics.
Fans wondered if an international host would mean less focus on U.S. news.
Although Noah doesn't have the same massive audiences as Stewart did when he was hosting the program, the Daily Show with Trevor Noah is an undeniable success.
The network execs were pleased enough with Noah's performance that they signed him on to a new five-year contract in 2017. It's proof that Noah has come a long way from hiding in the shadows.