Trey Parker: Writing 'Freedom Isn't Free' and 'Team America' Songs Was 'The Hardest Thing In the World'
Trey Parker now has Tony and Grammy Awards for his music to The Book of Mormon. Fans of South Park know he always wrote hilarious music. Some even remember his first film, Cannibal: The Musical! South Park: Bigger, Longer and Uncut also had an Oscar-nominated soundtrack. Team America: World Police had memorable songs like "America, F*** Yeah!," "Everyone Has AIDS" and "Freedom Isn't Free."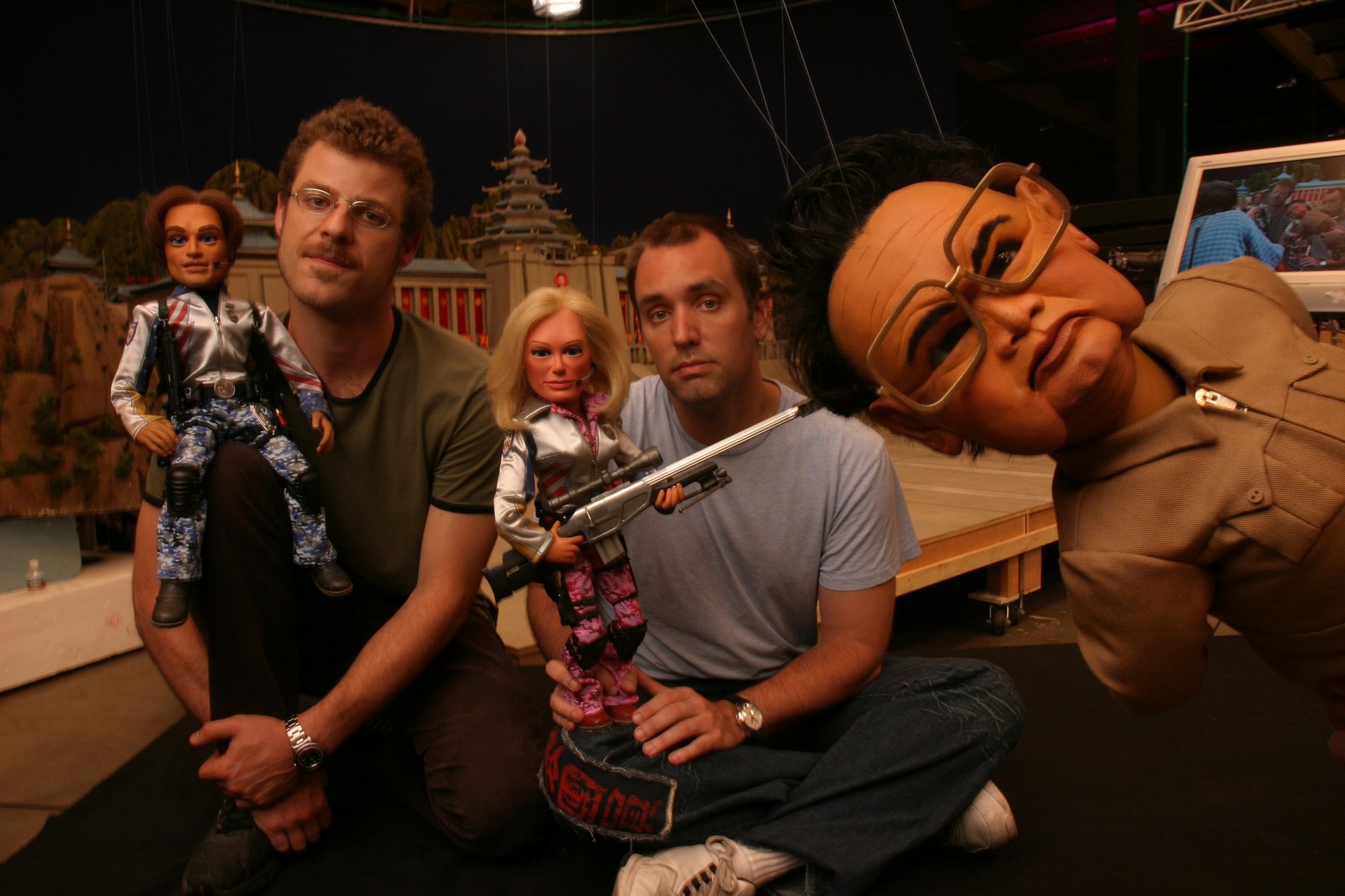 Parker spoke with reporters for the Team America's theatrical release in 2004 and its DVD release in 2005. Here's what they said about writing songs like "Freedom Isn't Free."
"Freedom Isn't Free" or easy for Trey Parker to write 
"Freedom Isn't Free" plays when Team America asks actor Gary (Parker) to join their mission. It would mean Gary giving up his dreams of being famous to save the world. The song even puts a price on freedom. It costs a buck oh five. 
"Writing musicals is the hardest thing in the world," Parker said. "It was really funny, because I remember when the South Park movie came out, there were some critics that said, 'Well it's obvious that in order to get it to be 90 minutes they filled some time with music.' It was just like, that is by far the hardest thing to do, and in this movie too."
What's so hard about "Freedom Isn't Free'?
Team America also satirized Michael Bay movies like Armageddon, where an Aerosmith song plays just for a music video. Parker didn't want "Freedom Isn't Free," or any Team America songs, to be as blatant as the movies he was parodying.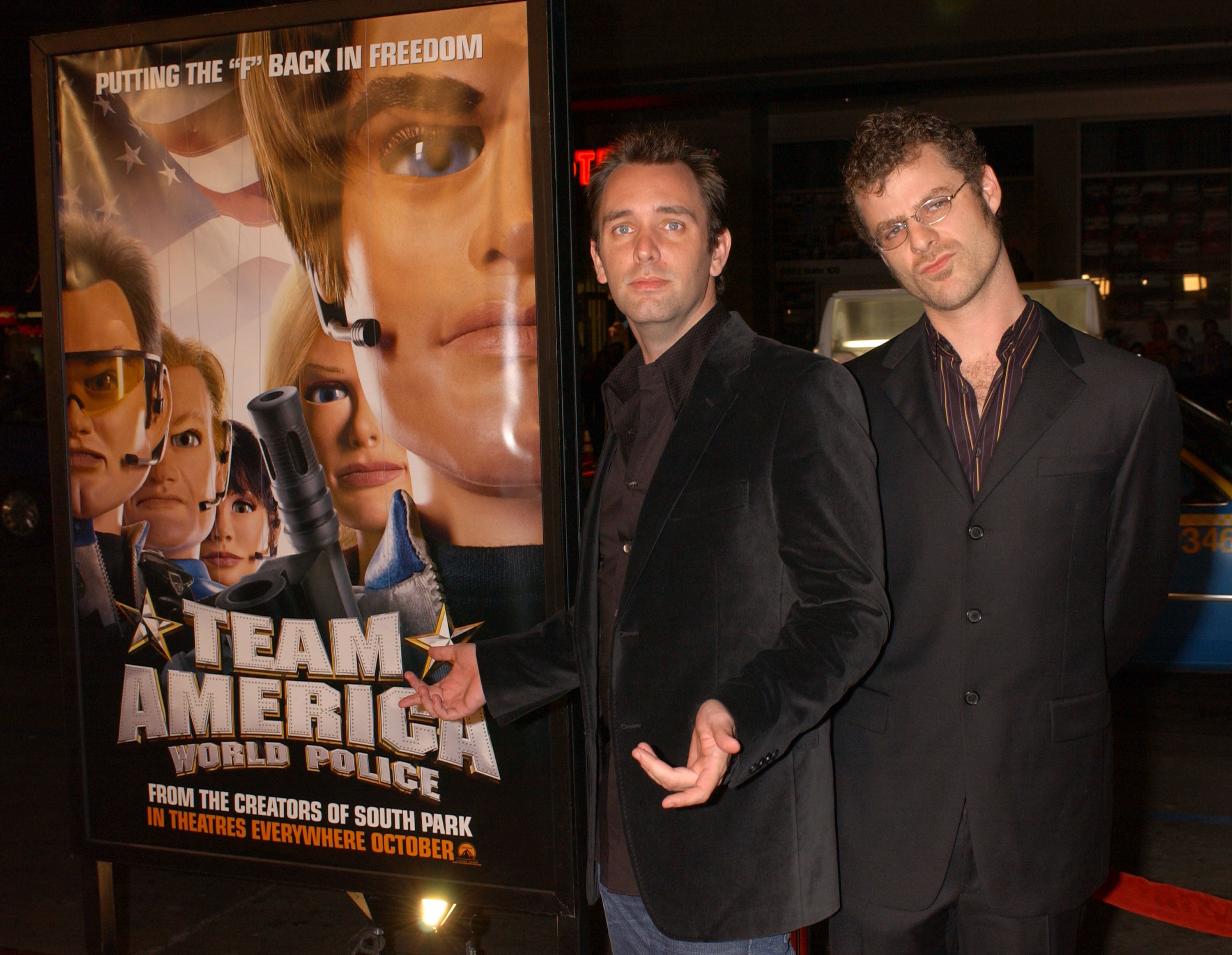 "It's got to be funny," Parker said first of all. "Not only that, but you want it to move the story forward or tell you something. There's a lot of movies that try to do the music, like a Michael Bay thing, where it's just like 'Here now we're just going to do this MTV sequence for a bit and play this cool song' and it really doesn't have a lot to do with the movie. That's the trick to doing a good musical is that, if you take that music number out, there's less to the movie there. You would miss it."
Trey Parker's other 'Team America' songs
"Freedom Isn't Free" is a rather chaste song by Parker's standards, although it does refer to a "hefty f***ing fee." The film's blatantly R-rated song is "America, F*** Yeah" which is Team America's rallying cry. "AIDS" is a spoof of Rent in Gary's play Lease. "Only a Woman" plays during a raunchy puppet sex scene. 
"I was trying to write the classic anthem," Parker said of "F*** Yeah." "I know that bands will be playing it. It's a pretty fun song to sing actually. And, we had the idea to do Lease for a long time, but we didn't have the song written until very late in shooting. and we just went up to Marc [Shaiman]'s one day and just hung out with Marc and wrote it in like three hours."
One Team America song, "Montage," came from a South Park episode. In season 6, Stan ends up in a skiing competition in Aspen and trains to the "Montage" song.
"It was a song for South Park that we really loved," Parker said. "We were following the Bruckheimer structure, where like that's what happens in a Bruck. Now you get to the third act montage."