Trey Songz Under Fire for Hosting 500-Person Indoor Club Event After Losing His Grandfather to COVID-19
Contrary to popular belief, the coronavirus (COVID-19) pandemic is not over. As we now head toward the year mark of being in a pandemic, people are getting tired of the restrictions and beginning to ignore them altogether. Singer Trey Songz recently came under fire for hosting a large indoor party at a club.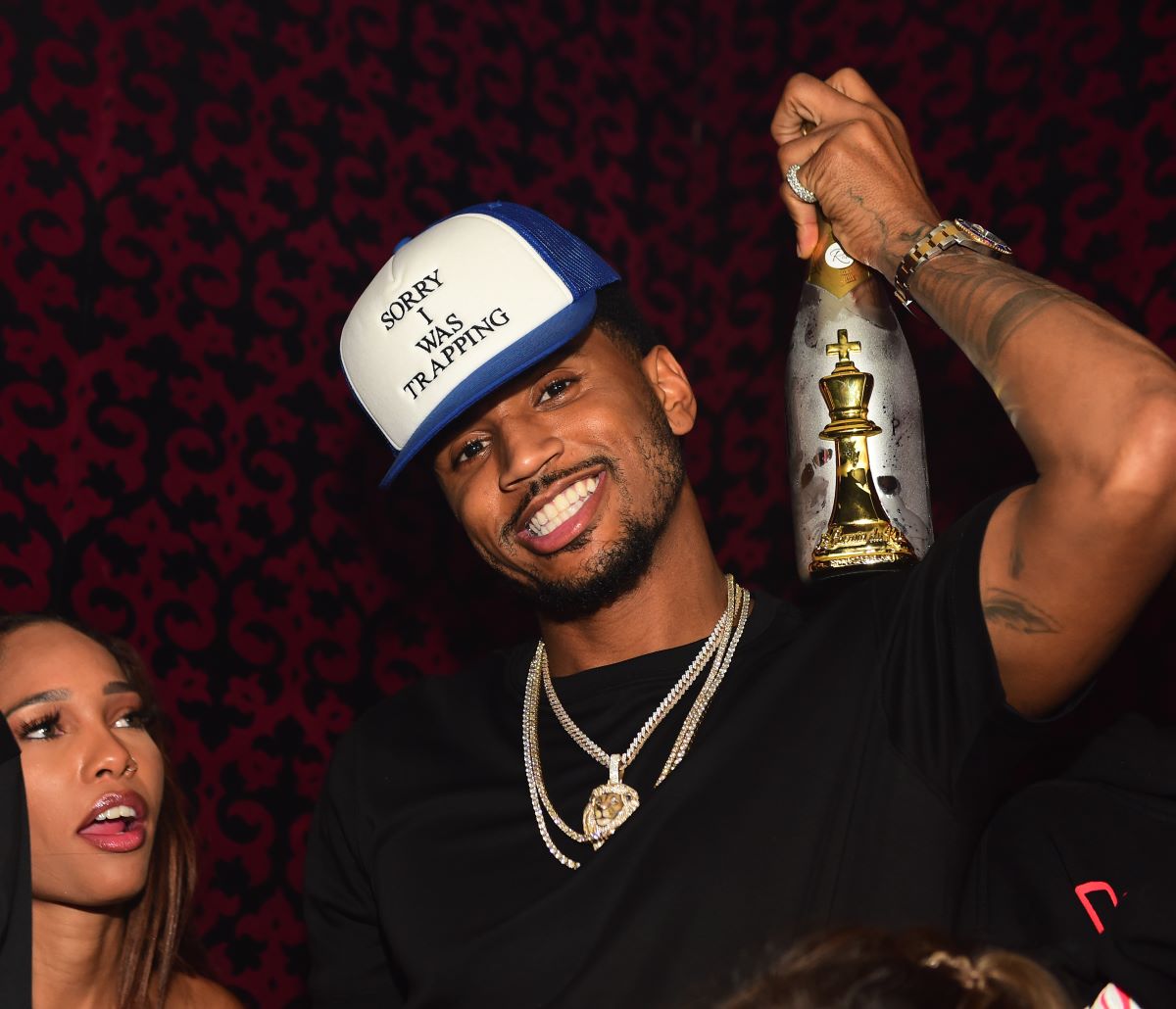 Trey Songz had COVID-19
Songz, like many other celebrities, has caught the virus himself. In October, Songz announced that he had contracted COVID.
"I've taken many tests as I've been out protesting, food drives, of course, I have a very young son at home," he said in a video on Instagram. "This particular test came back positive."
"I will be taking it seriously, I will be self-quarantining," he continued. "I will be in my house until I see a negative sign."
Songz then spoke about the large number of people who have contracted COVID and the number of people in the Black community who have died from it.
"1/1000 black people have died from it so I will be taking this seriously," he said.
He also revealed that his grandfather died earlier in the year from what he believes to have been COVID complications.
"I've always taken it serious," he continued. "If you come in contact with COVID, please do the same. Please do the same. Don't be like the president."
Trey Songz's party
After recovering from coronavirus, Songz has apparently relaxed on the precautions he is taking to keep others safe. He recently hosted a 500-person indoor party for a club's event called "Champagne Saturdays." According to People, guests at club Aftermath allegedly "shared drinks, did not wear masks, and failed to practice any social distancing."
Agents from the Ohio Investigative Unit arrived at the club a 9:30 p.m on Saturday to see "egregious violations of health orders as approximately 500 people inside attended a concert," a press release by the OIU obtained by the outlet reads.
The Center for Disease Control has recommended that people maintain a distance of at least six feet from one another in order to curb the spread of COVID. When distancing is not possible, the use of face masks has also been strongly encouraged. However, none of those measures were in place at Aftermath during this event.
"Agents observed patrons standing, walking freely and sharing alcoholic beverages directly from the same bottle as they were passed between groups,"the press release continued.
RELATED: Keke Palmer's Claims Against Trey Songz Resurface After Celina Powell's Friend Accuses Him of Inappropriate Sexual Behavior
The actions allowed by the club contribute directly to the ever-growing number of cases of coronavirus in the U.S.
Several areas of the club were crowded with no barriers or attempts to social distance.
"Establishments like Aftermath are promoting an unhealthy environment and take away from all the businesses who are trying to do the right thing," OIU's Enforcement Commander Eric Wolf told the outlet. "As agents continue to conduct compliance checks, they take enforcement action when egregious violations like these are observed.
The club immediately received citations from the agents. Now, the case is with the Ohio Attorney General's Office and the club could face losing their liquor license. The club has been temporarily shut down.