Trisha Paytas Was Asked to Guest-Star on 'Euphoria' Season 2 as a Plus-Sized Influencer
'Euphoria' Season 2 could have had Trisha Paytas join the cast. The YouTuber mentioned in a new episode of 'Frenemies' that they were asked to join the show.
Euphoria Season 2's filming is underway and the show almost had legendary YouTube star Trisha Paytas, whose pronouns are they/them, join the cast. The star revealed in a new episode of their podcast Frenemies with co-host Ethan Klein that the show reached out to them to play a plus-sized character on the show. Fans already know that Paytas' background in television is extensive, and an appearance on the HBO drama would only be another line in their IMDb credits. Here's what Paytas said happened.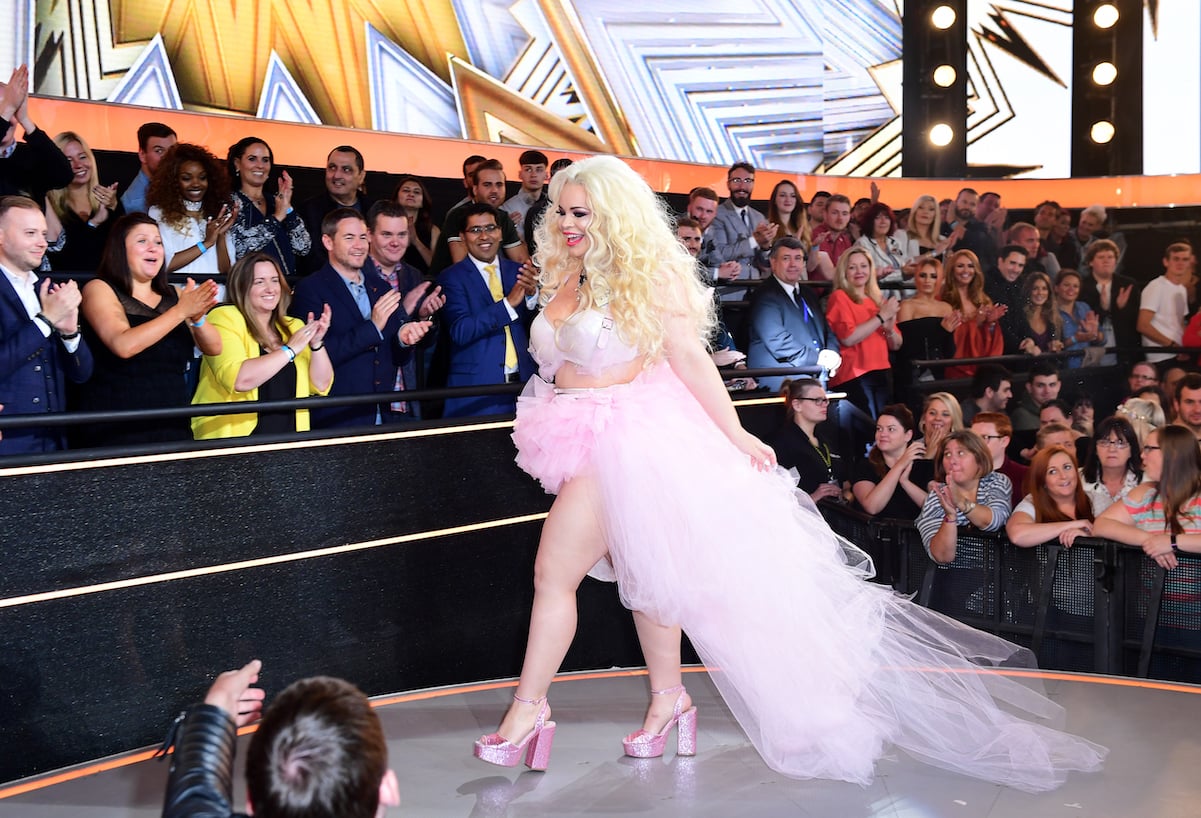 Trisha Paytas' professional television career began in 2007
For starters — Paytas isn't new to television. Had they appeared on Euphoria Season 2, it would have been their 31st acting credit on IMDb. A decade ago, the multi-hyphenate star acted in Emmy-winning show Modern Family in 2011. They played Plastic Surgery Girl in the episode "Go Bullfrogs!"
Paytas' first credit on the site is from their work in Amy Winehouse's music video for "Tears Dry on Their Own" in 2007. The YouTuber has also appeared in plenty of television shows as themself — an influencer. Their non-scripted credits include: The Price Is Right, The Ellen DeGeneres Show, The Millionaire Matchmaker, America's Got Talent, Dr. Phil, Today, Good Morning America, Celebrity Big Brother, and more.
Trisha Paytas could've been in 'Euphoria' which is now filming
Following a playful Beetlejuice scene acted out between Paytas and Klein, Paytas came forward about a role they almost had next. On Paytas' birthday episode of Frenemies, they revealed that Euphoria reached out to them for season 2.
"I was going to do a TV show and I was kind of excited," Paytas explained. "They reached out to me specifically, I didn't have to audition."
Paytas continued: "It was for a plus-sized influencer. I was like, 'I'm the plus-sized influencer.'" Klein agreed.
Paytas described that they had to send in a self-tape that made them nervous. "Never heard back from them, didn't get the part," Paytas said. "It was supposed to shoot Friday."
"They reached out, like, 'Trisha Paytas checking for your availability on April 30 for a plus-sized influencer.'" Paytas added that they're "OK" with not getting the role.
'Euphoria' had two special episodes between Season 1 and Season 2
Paytas might've been passed on for Euphoria, but they still have plenty of work. The influencer has their own YouTube channel, the Frenemies podcast with Klein, and an OnlyFans business. Plus, they regularly create content for TikTok, with more than 6 million followers on the video platform.
Even though it seems like a Paytas appearance on Euphoria Season 2 is not in the works, fans are still very much excited for the next batch of episodes. While filming for the season was on hold due to the coronavirus pandemic early on in 2020, creator Sam Levinson worked with a smaller cast for two special episodes in the meantime.
After the Euphoria production hiatus, Zendaya and Hunter Schafer each starred in episodes that were mainly about their respective characters. The episodes, "Trouble Don't Lost Always," and "F*ck Anyone Who's Not a Sea Blob," aired in 2020 and 2021, respectively. Season 1 of Euphoria came out on HBO in summer 2019.