Trisha Paytas Calls Out Bella Thorne for 'Scamming' People on OnlyFans
Former Disney star Bella Thorne made headlines recently—and angered many sex workers and OnlyFans content creators—after she joined the platform and was accused of scamming users (which she denied). Social media influencer, YouTuber, and OnlyFans creator Trisha Paytas recently took to social media to call Thorne out about the controversy.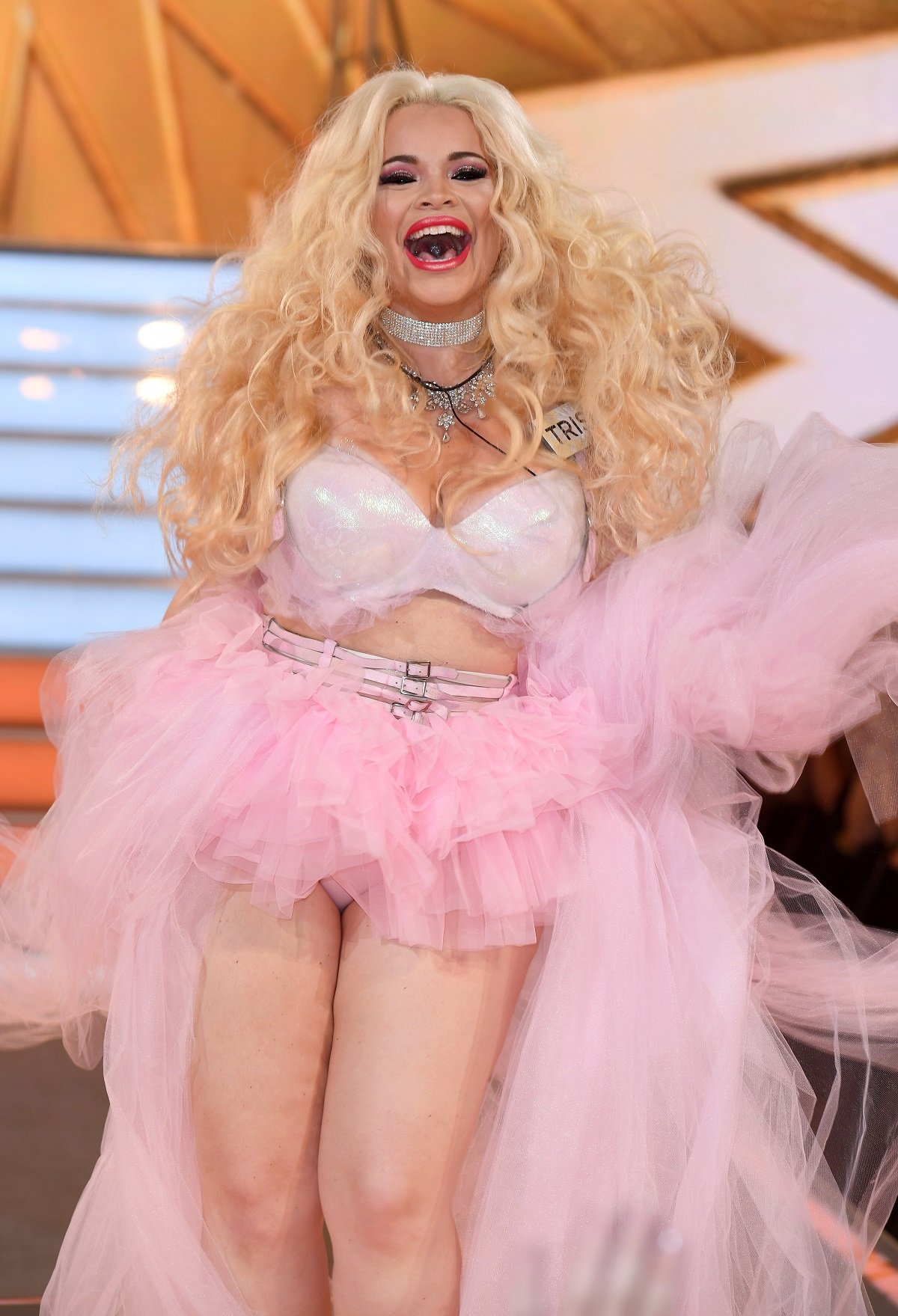 Thorne made $2 million on OnlyFans in just a week
After Thorne joined OnlyFans—a platform with 30 million subscribers that's usually used for NSFW and adult content—on Aug. 19, she quickly broke records on the subscription site. Thorne raked in $1 million in only 24 hours and $2 million in her first week on the platform. According to The Cut, she claimed that she would invest some of the money into her film production company and donate the rest to worthy causes.
Even Thorne's initial activity on the site frustrated some content creators who rely on OnlyFans to pay their bills. Thorne's built-in platform and existing wealth led some sex workers and OnlyFans models to push back against the trend of celebrities joining platforms that are usually meant for smaller creators.
The former Disney star was accused of 'scamming' subscribers
But the initial controversy Thorne stirred up was nothing compared to what happened next. The 22-year-old—according to tweets and screenshots shared by OnlyFans subscribers and creators alike—allegedly offered subscribers a nude photo for $200. The picture reportedly didn't reveal all that Thorne had claimed it would.
Many subscribers flooded OnlyFans with refund requests. Shortly thereafter, the platform put a cap on what performers could charge for pay-per-view (PPV) content and how much they could be tipped at one time, in addition to increasing the payout cycle from one week to 30 days. Many sex workers believed the deluge of refund requests directly led to the changes, which will harm many far less privileged creators.
According to Vulture, Thorne denied "scamming" users, reporting that she never claimed to be posing nude in her photos. Meanwhile, OnlyFans issued a statement in the wake of the controversy, claiming that the changes to the platform were "not based on any one user."
Despite Thorne's denial of the accusations and OnlyFans' statement, many remained skeptical. Thorne, who previously directed a porn movie of her own and even won a Pornhub award for her work, took to Twitter after the scandal to apologize for her actions.
Trisha Paytas called Thorne out in a video
Paytas, herself an OnlyFans creator, took to YouTube after Thorne's controversy broke in order to call out the actress and director.
In a video on Aug. 31, Paytas announced that she was making her VIP page on OnlyFans completely free as a gesture of goodwill towards subscribers. In the video, she also shared her thoughts on Thorne's scandal on the platform. Calling the alleged nude photo issue a "scam" and an example of "clickbait," Paytas argued that Thorney's actions made other sex workers and adult content creators look bad.
"The whole Bella Thorne thing kind of gave a bad name to OnlyFans, which kind of sucks, I'm not going to lie," Paytas said. She argued that to claim a photo would be a full nude when it wasn't made Thorne  a "liar" and a "scam artist."
Paytas also said she'd been a sex worker her entire adult life, and she "respected herself" because she was honest with her clients. "I make sure everyone gets what they're paying for and leaves happy and satisfied," the YouTuber said.
The 32-year-old called Thorne's behavior a "cash grab," adding that it was especially frustrating to see someone who "didn't need [the money]" get so much when so many other OnlyFans creators were struggling.
"Some people, they really have to rely on the quality of their customers," the famous YouTuber added. Now that there were caps on the tip amounts people could receive, for example, many performers on the platform might have a harder time making ends meet.
If the platform got a bad reputation, Paytas argued, the smaller content creators would be much likelier to suffer financially—while Thorne would not.