Is Trisha Paytas Quitting YouTube Podcast 'Frenemies'?
Trisha Paytas, who identifies as nonbinary and uses they/them pronouns, has gone through a Renaissance-era in their YouTube career with Ethan Klein on their Frenemies podcast. But now, Paytas might be leaving the show for good. Here's what Paytas said about their status on Frenemies.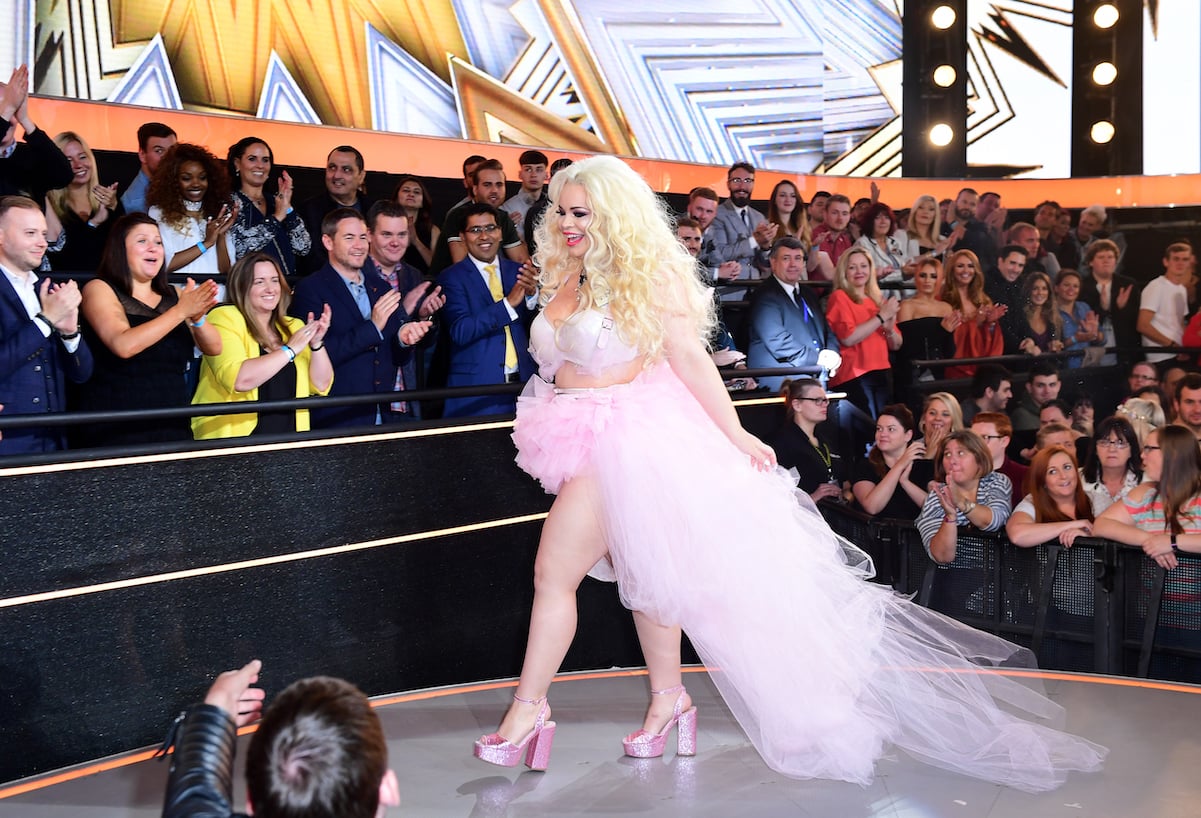 What is Trisha Paytas famous for?
Paytas is one of the longest-running YouTube content creators. They began their career on the video platform back in 2007 with the YouTube handle "blndsundoll4mj." Paytas has long been a controversial figure online, creating videos to stir up drama, like becoming a political commenter supporting Presidential Republican candidate Mitt Romney in 2012.
But Paytas resurfaced online with a new era once co-hosting Frenemies podcast with Klein in 2020. They address social issues on the show, as well as call out other creators for problematic behavior. People have also loved their content outside the studio, like doing goat yoga and visiting Disneylalnd.
But in their June 8 episode of the podcast, Paytas and Klein got in a dispute about the work they put into the podcast. Paytas alleged that they bring many ideas to the table for podcast episodes and vlogs that don't make it to air. They also claimed that Klein "recycles" content from his other podcast, The H3 Podcast. Klein's production company, h3h3 Productions, produces Frenemies, The H3 Podcast, and H3 After Dark.
Paytas also expressed frustration that they don't have a say in hiring for the crew.
Is Trisha Paytas quitting their YouTube podcast 'Frenemies' with H3's Ethan Klein?
On the same day, Paytas uploaded a video to their channel titled, "stepping down from frenemies."
"I had this feeling in my heart that I need to step away from Frenemies and it's really with a heavy heart that I say that," Paytas started their video. "It's been my stability, my regular thing once a week that I absoultely look forward to. I really love doing the show."
Paytas then said they read the comments on the latest Frenemies episode in which viewers were voicing frustration with Paytas. They also claimed that Klein asserted the crew was upset with Paytas as well and didn't want to film a pre-planned vlog episode with them.
Paytas clarified that they don't have an issue with the deal they had made with Klein for Frenemies payment. They said their issue was not having as much involvement in behind-the-scenes decisions for the podcast.
"The thing that set me off, I was talking about gay rights and hate crimes against gay people and trans people, and I really wanted to talk about it, and he was talking over me," Paytas said. Klein and Paytas then moved on to a different segment, which the new producer Klein hired allegedly pitched.
"I put out so many ideas for this show," Paytas said. "I really do feel like I built this show with them, 50-50."
Paytas went on to say they hope that Klein continues Frenemies with another co-host, but that it's not working for them anymore.
How is Trisha Paytas so rich and what is their net worth?
Paytas not only has a YouTube channel, but is also a creator on OnlyFans. Additionally, Paytas recently started their own skincare line, called Trisha Paytas Miracle Elixir Collection.
Furthermore, Paytas has been on a slew of television shows, music videos, and even movies in Hollywood. Paytas' estimated net worth is $10 million, per Celebrity Net Worth.