Trisha Yearwood's Comforting Buttermilk Rolls Are Just Like Her Mom Used to Make
Trisha Yearwood is proud to share her beloved mother Gwen's recipe for Buttermilk Rolls and hopes they will become your family's new favorite.
Trisha Yearwood knows that no other side screams comfort food more than homemade rolls. Eaten warm and slathered with butter, jelly, or both, enjoying this side always brings a smile to one's face. Yearwood's mother, Gwen, came up with a recipe for Buttermilk Rolls that harkens back to days when life seemed a bit simpler. When gathering around the table was essential, and eating bread with dinner was the norm.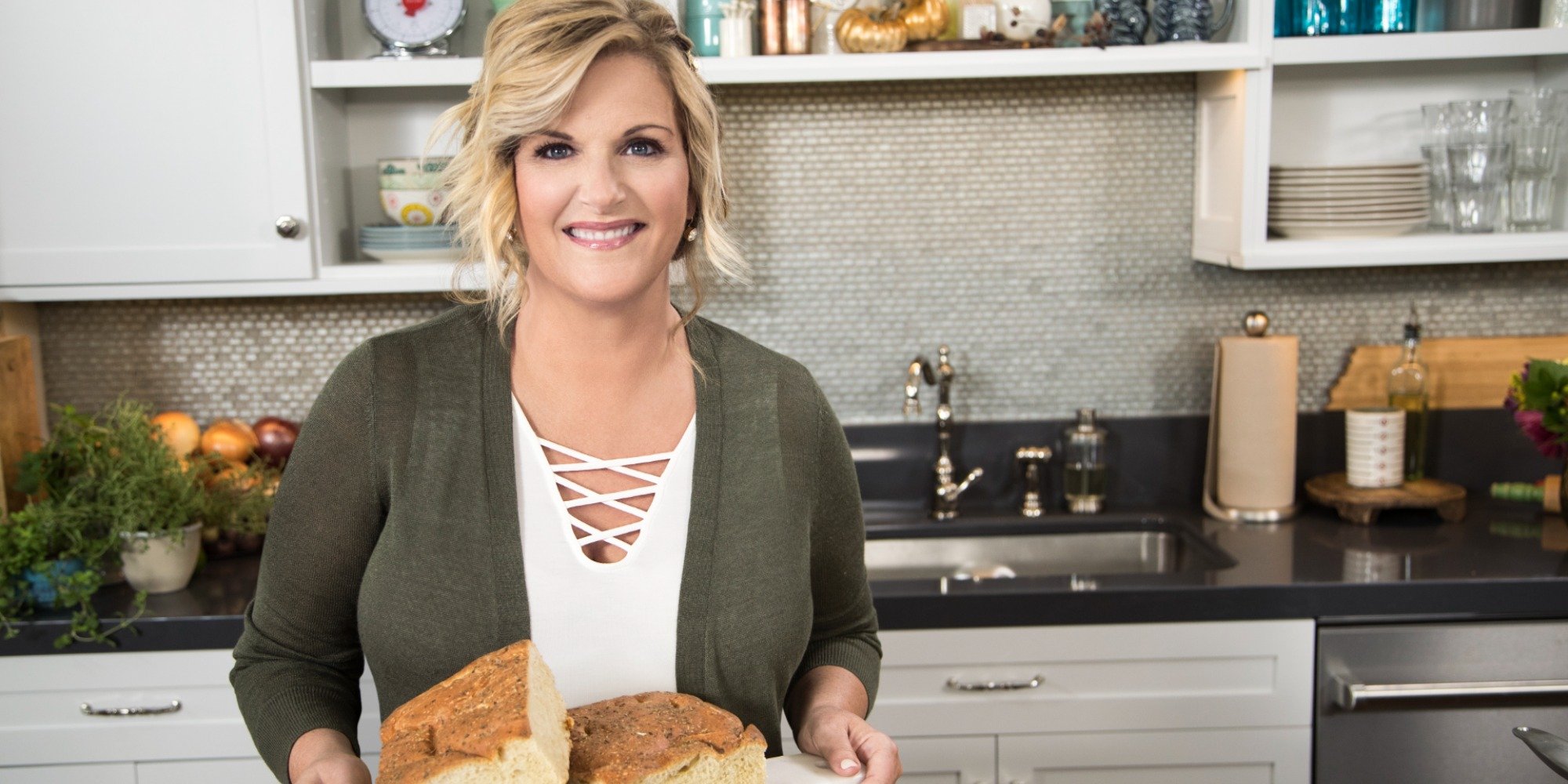 Yearwood says these Buttermilk Rolls remain a family favorite
We took these recipes our mom made and added a twist to them and made them our own," Yearwood shares in a video clip posted on The Food Network.
These are the types of recipes that Yearwood loves to share best, those which have been passed down through generations of Yearwood family members.
Subsequently, she has now shared them with the world. Now anyone can have the chance to enjoy these homemade Yearwood family staples.
Yearwood and her sister Beth demonstrated how to create these delicious rolls.
The title of the episode was called "Shoebox Memories." In this special installment of Trisha's Southern Kitchen, Yearwood and Beth took a walk down memory lane and reminisced about their mother's favorite family recipes from the shoebox.
The menu includes Yearwood family classics such as Buttermilk Rolls, Creamed Spinach Casserole, Oven BBQ Chicken, and Hundred Dollar Cupcakes with Caramel Icing.
Yearwood once told Southern Living that she learned to cook out of necessity once moving to Nashville to begin her music career.
"I learned to cook after moving to Nashville. I was homesick and missed my mother's cooking, so I tried to make her potato salad. I cried when it tasted like hers. That reminder of home was comforting," she explained.
The ingredients needed for Buttermilk Rolls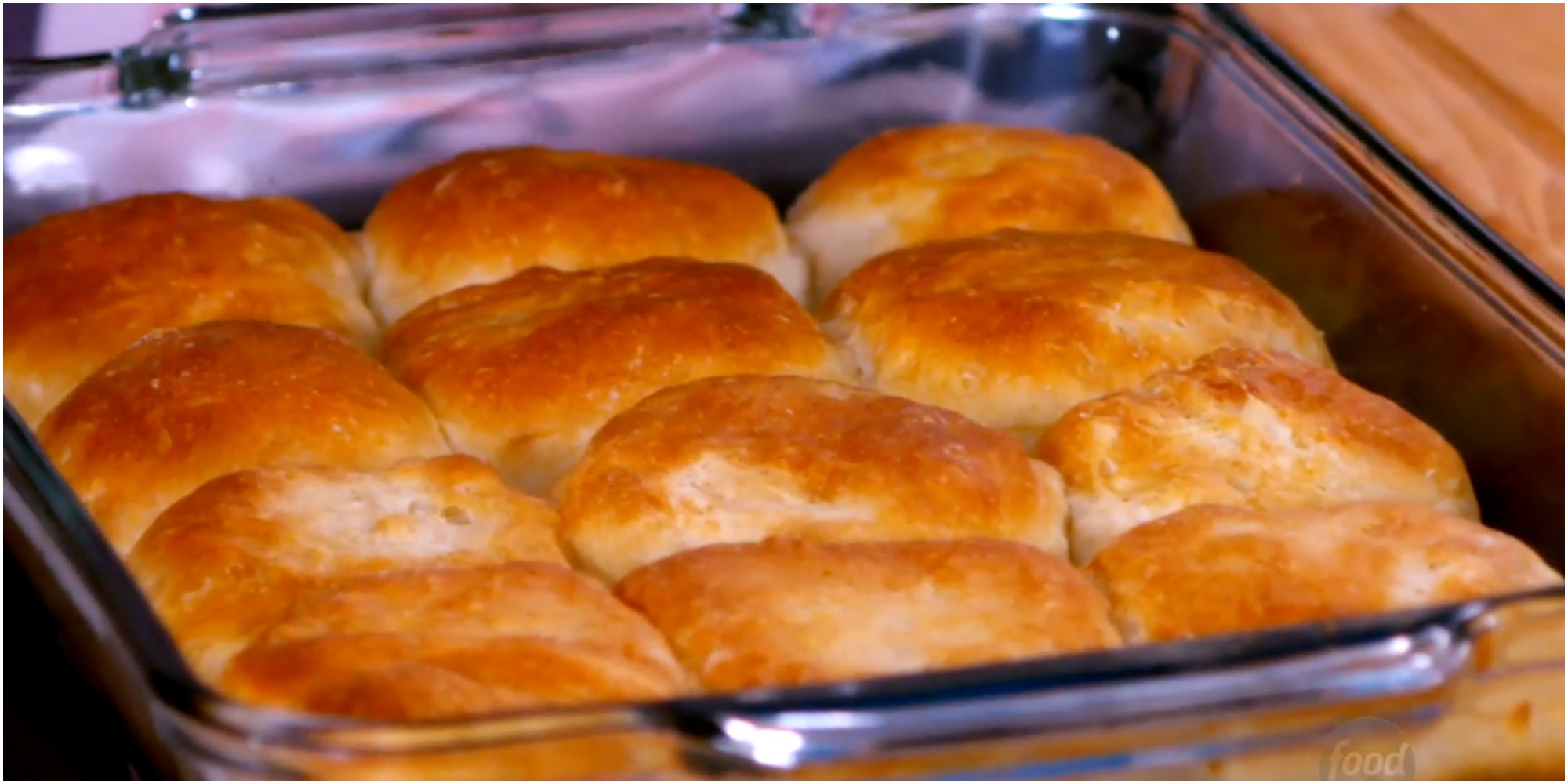 The ingredients for Buttermilk Rolls are simple.
Many are pantry staples most have handy.
These include buttermilk, butter, sugar, and baking soda.
Also needed is one package of dry yeast, flour, and salt.
If you do not have buttermilk, do not fret.
To make buttermilk, pour milk into a measuring cup and take out a tablespoon to return to the container.
Replace that tablespoon with white vinegar and mix well.
The milk will slightly curdle and thicken. That mixture becomes the buttermilk replacement.
How to pull together this comforting dinner side
Heat buttermilk, butter, and sugar in a pot until it comes to a slow simmer. Whisk in baking soda quickly, as it will activate. Remove from heat and allow to cool.
In a separate cup, add lukewarm water and stir in yeast. Allow yeast to activate before whisking it into the buttermilk.
In a larger bowl, combine flour and salt. Add liquid and mix until the dough comes together. Knead until smooth, and then cover with plastic wrap and allow to rise.
Grease a rectangular-shaped baking dish before cutting the south into 12 pieces.
Roll each into a ball before placing it in the dish. Cover with plastic wrap and allow to rise again.
Once completely risen, place in the oven to bake. Rolls are done when browned on top.
Trisha's Southern Kitchen airs Saturdays at noon EST on The Food Network.
The complete recipe for Trisha Yearwood's Buttermilk Rolls is available on The Food Network website.