Trisha Yearwood Cried When She Made Her Mother's Potato Salad the First Time
"Trisha's Southern Kitchen" star Trisha Yearwood admitted she "cried" when she made her mother's potato salad recipe on her own for the first time.
When Trisha Yearwood first moved out of her hometown of Montecito, GA, to move to Nashville, TN, to make it as a county singer, there was much more on the table than just her career. She also had to learn how to feed and take care of herself as any young person living on their own for the first time does. After a childhood where happy memories were connected to food, Yearwood admitted that she cried when she made her mother's potato salad recipe for the first time as a young woman.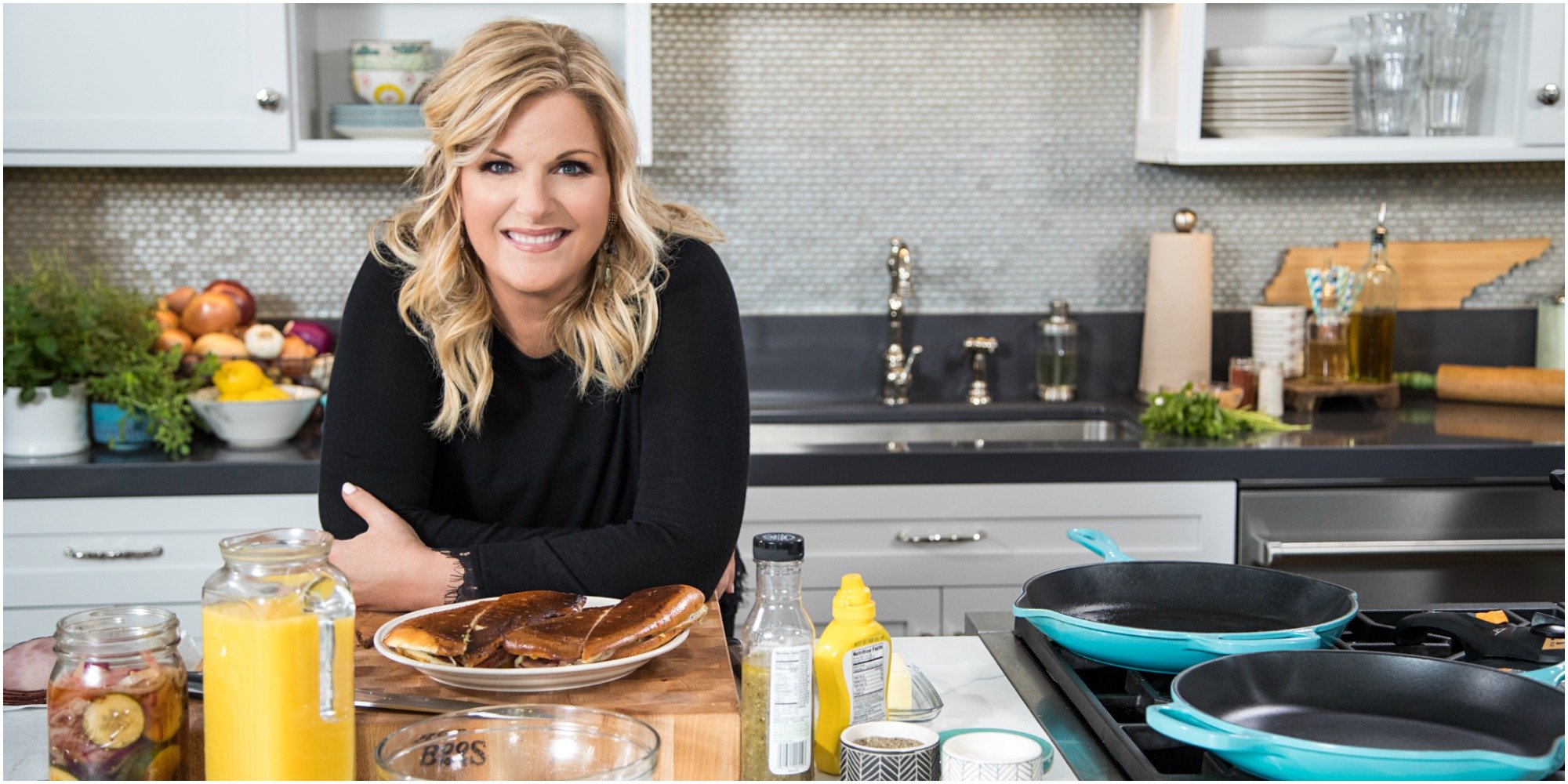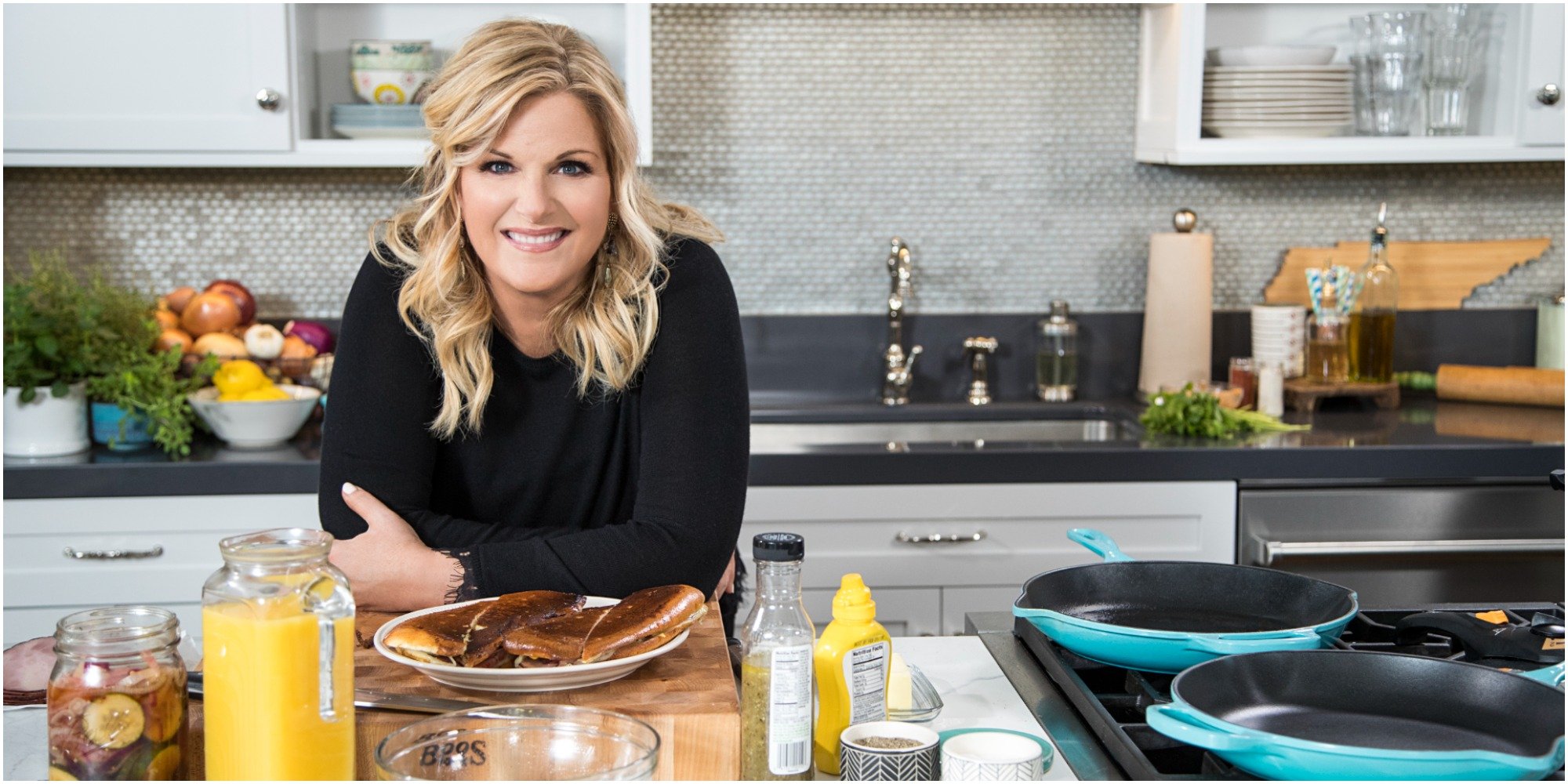 Trisha Yearwood moved to Nashville in 1985
The fledgling country superstar moved to Music City in 1985. She enrolled in Belmont College with plans to pursue a degree in music business.
Yearwood interned with MTM Records. This internship turned into full-time employment and a bigger stepping stone than she ever could imagine. She would record a series of demo tapes at MTM and sing backup for various recording artists, including Garth Brooks. The two became friendly, and Brooks introduced Yearwood to Allen Reynolds, his record producer. Reynolds introduced Yearwood to producer Garth Fundis, and the two collaborated on her first demo.
After subsequently singing background vocals on Brooks' album "No Fences," Yearwood made a demo tape. This led to a recording contract with MCA Records and a spot on Brooks' 1991 concert tour.
However, Yearwood had a lot to learn about living independently, including preparing her food.
She admitted to Southern Living, "I learned to cook after moving to Nashville. I was homesick and missed my mother's cooking, so I tried to make her potato salad. I cried when it tasted like hers. That reminder of home was comforting."
The ingredients for this fabulous summertime staple
Yearwood's mother Gwen created a potato salad recipe with just six essential ingredients. However, when mixed, these ingredients burst with flavor.
The ingredients for the potato salad that made Yearwood cry include red potatoes, which have a thin skin. They also have less starch than white ones but more of a sweet flavor. These spuds are ideal for potato salad, where a creamy but firm potato is needed to hold up against the remaining ingredients.
The other ingredients needed are salt, peeled and diced hard-boiled eggs, mayonnaise, sweet pickle relish, and black pepper.
How to prepare Trisha Yearwood's beloved potato salad recipe
There are two ways the potatoes can be cooked, claimed Yearwood in her recipe.
The more traditional way is to cook the spuds in a saucepan, boiling them in salted water until they are tender.
One can also use a pressure cooker. To make the potatoes, add water and salt to a pressure cooker and cook for 5 minutes.
Either method achieves a firm but tender potato base for the salad.
Add chopped hard-boiled eggs, mayonnaise, and sweet relish to the cooked potatoes.
Add salt and pepper to taste, and refrigerate the salad until it is ready to be served.
The complete recipe for Trisha Yearwood's Potato Salad can be found on The Food Network website.
Trisha's Southern Kitchen airs Saturdays at noon on The Food Network.