Trisha Yearwood Pays Homage to Julia Child With Easy Recipe for Beef Bourguignon
Trisha's Southern Kitchen star Trisha Yearwood has long been a fan of Julia Child's culinary work. Like most young women, the Food Network star grew up knowing Child's influence on the food scene. However, it wasn't until she was older and began cooking on her own that she realized just much of an impact Child had on how she looked at food. In a homage to the French Chef, Yearwood created her version of Child's famous Beef Bourguignon during an episode of her cooking series.
While it may take some time to prepare, this meaty and delicious meal is well worth the effort.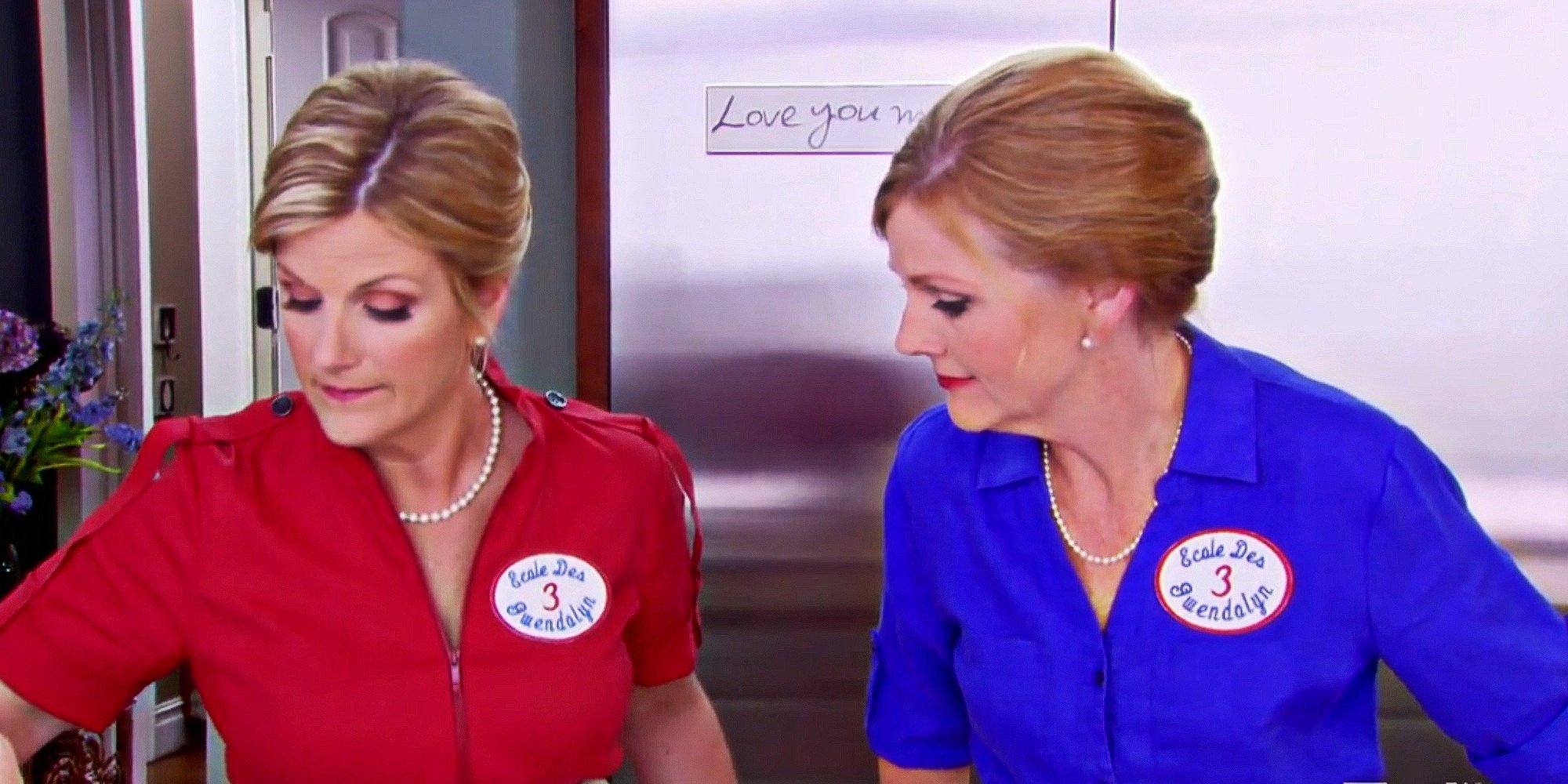 What is Beef Bourguignon?
Beef Bourguignon is a classic French recipe. It is a rich, slow-cooked beef stew, meat braised in red wine flavored with potatoes, carrots, mushrooms, garlic, onions.
It is also known as Beef Burgundy.
The Burgundy region of France is well known for outstanding wine, so the region's signature and historical dish is a combination of these two specialties.
The flavors of the wine infuse the beef and beautifully complement the other ingredients, making the stew rich and intense in flavor.
This is how to make Trisha Yearwood's version of Beef Bourguignon
The ingredient list for Beef Bourguignon is lengthy, and the recipe is a bit time-consuming. However, if planned correctly, the dish cooks low and slow with little maintenance once assembled.
Begin by preheating the oven.
Then cook bacon, cut into pieces, in a dutch oven. Once crisp, remove and drain on paper towels.
Pat cubed chuck roast dry, then add to bacon grease in the pot to sear. Remove when browned.
Whisk in flour to rendered fat in the bottom of the pan to create a sauce. Then add the meat and bacon to the pot.
Place onion, carrot, garlic, thyme, bay leaves, peppercorns, and parsley in a piece of cheesecloth. Tie tightly with string and place in pot to flavor the dish.
Add a bottle of red wine and tomato paste to the pot, cover, and place in the oven, where it should cook for at least two hours.
Following, remove from oven and take the beef out of the pot. Place pot atop the stove. Add a bag of frozen pearl onions to the liquid. Cook until tender.
The remaining step is to melt butter in a separate skillet and brown just shy under a pound of mushrooms. Then add the butter and vegetable to the pot. Remove cheesecloth and discard.
Trisha Yearwood also paid tribute to Julia Child with these other French classics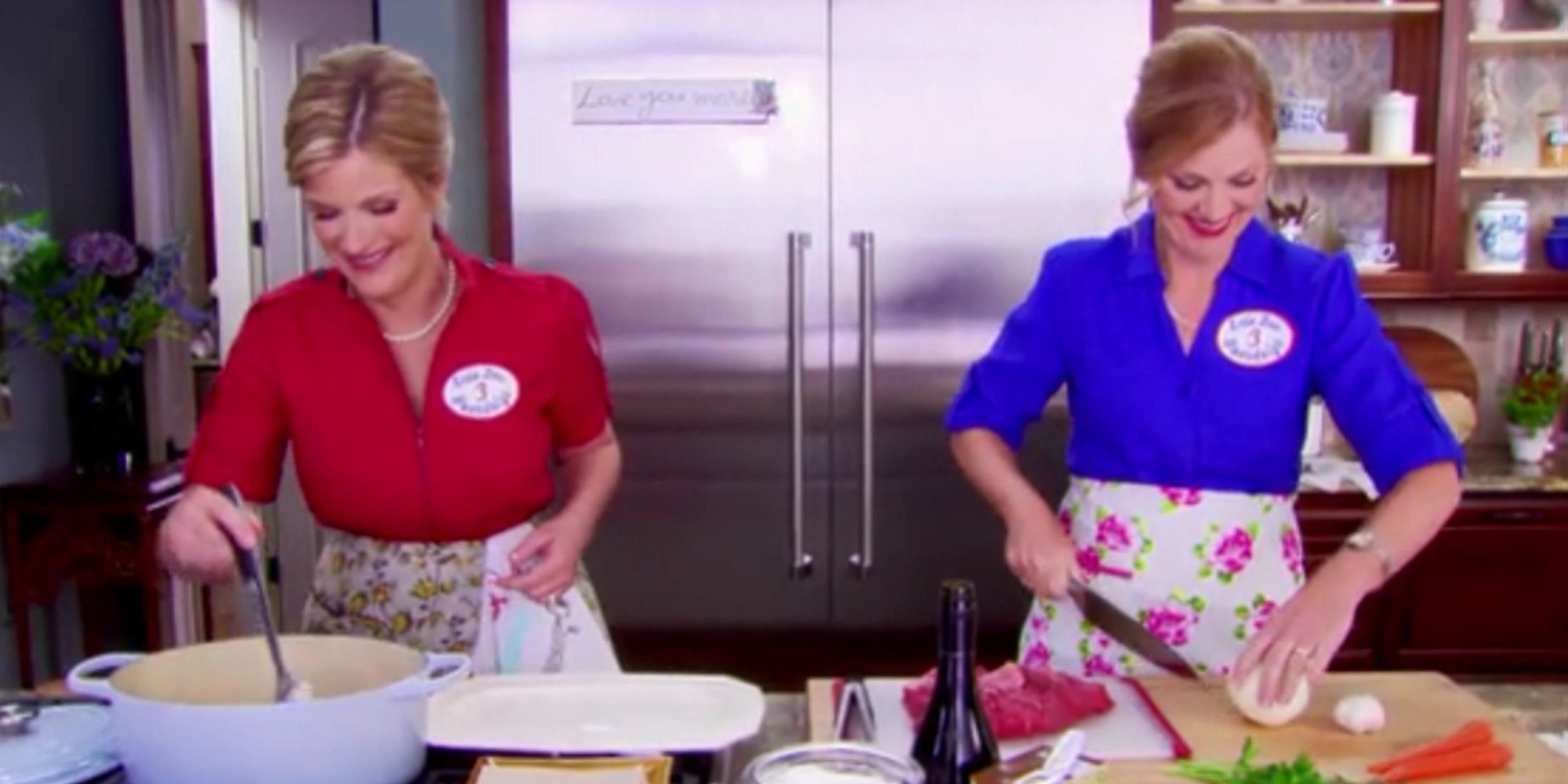 Yearwood paid tribute to Child alongside her sister Beth in a special episode of Trisha's Southern Kitchen. Together they dressed as the French Chef and prepared some of her classic meals.
Along with the luscious beef dish mentioned above, Yearwood created Potato Pancakes to serve as an aside.
For dessert, she whipped up an Apple Charlotte. The recipe is similar to an Apple Pie. However, instead of a pastry crust, white bread is used.
The complete recipe for Trisha Yearwood's Beef Bourguignon is available on the Food Network website.
Trisha's Southern Kitchen airs Saturdays at noon on The Food Network.