Trisha Yearwood Calls Mom Gwen's 'No Baste, No Bother' Turkey 'Kind of a Miracle'
Food Network star of Trisha's Southern Kitchen, Trisha Yearwood, has a tried and true method for her Thanksgiving turkey that produces a delicious bird with juicy meat every time. She calls her mom Gwen's version of the recipe "no baste, no bother." The secret is cooking the bird at high heat for a short amount of time, shutting the oven off, and leaving the poultry in for hours to cook overnight. This method produces a no worry meal that allows the oven to be used on Thanksgiving day without the turkey taking up all the room.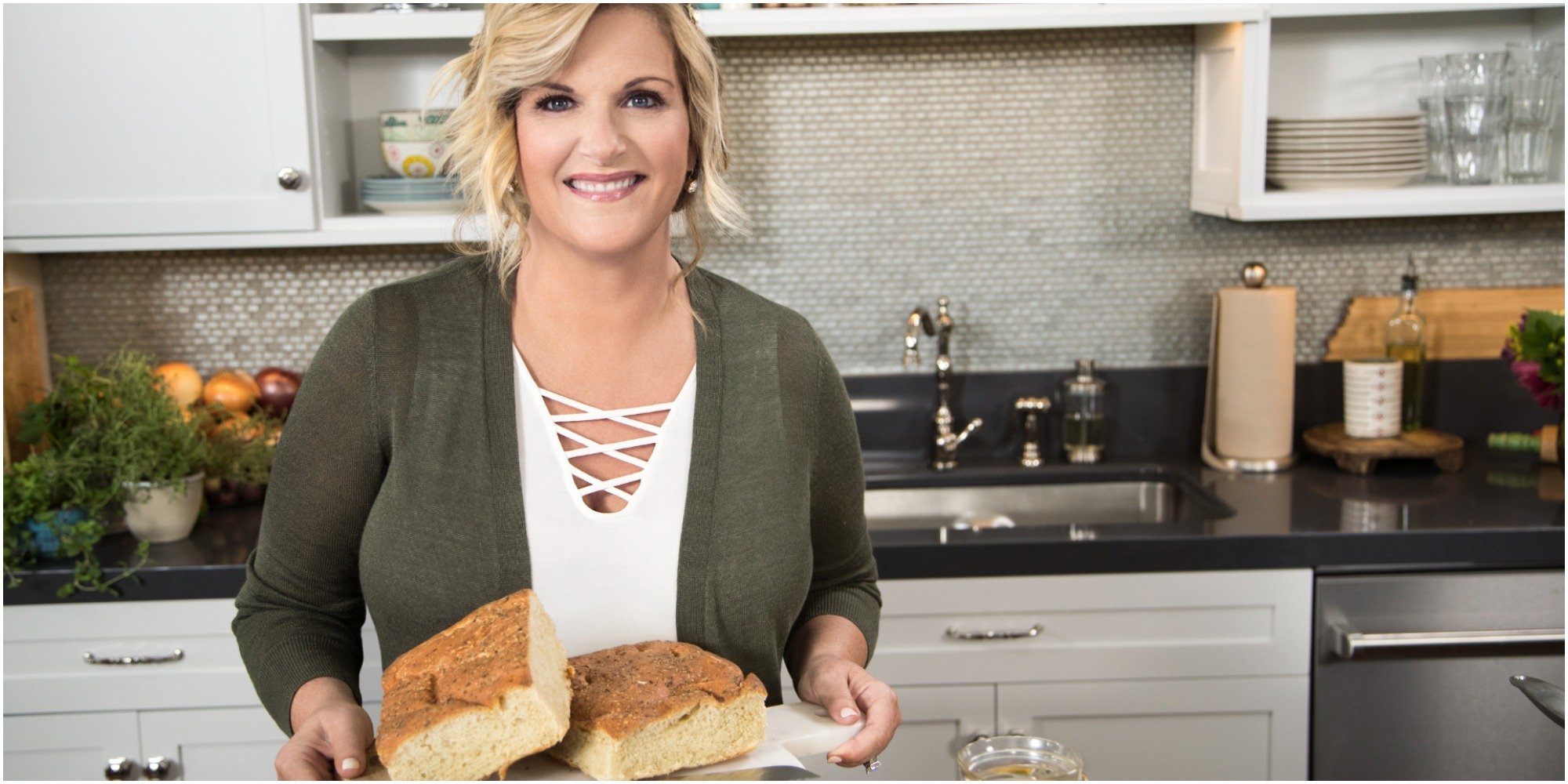 Trisha Yearwood's turkey is the centerpiece of her holiday table
Struggling with a turkey on either Thanksgiving or Christmas can take up the most time ahead of preparing a holiday meal. Finding a way to prepare it ahead of time can save oven space and time away from family and friends.
Preparing it the day before can sometimes result in a dry bird. However, Yearwood's method requires cooking it overnight the evening before it is served and results in a juicy turkey full of flavor.
The recipe calls for cooking the turkey at 500 degrees for one hour, turning the heat off for four to six hours, and leaving the turkey in the range. When you get up the following day, it is still hot and thoroughly cooked through, she said.
"It is kind of like a miracle turkey," Yearwood said on an episode of her Food Network series.
This main dish can be followed by her dad Jack's dessert recipe for fried pies.
The ingredients for Trisha Yearwood's 'no fuss, no bother' turkey
The ingredients for Yearwood's "no fuss, no bother" turkey couldn't be simpler.
These include one 12-pound turkey. Also needed are salt, pepper, celery, onion, carrot, and boiling water.
The method couldn't be more straightforward, but the directions must be followed to a tee.
The turkey must be completely defrosted before cooking. Remove the giblets and rinse the bird.
Adjust oven racks so the turkey can fit inside—Preheat to 500 degrees. If your oven is not very clean, it could smoke. Therefore, make sure the interior is free of spills.
Rub softened butter on the outside of the bird and inside the cavity. Sprinkle meat with salt and pepper and stuff the bird with celery, onion, and carrot.
Then, take the turkey and place the breast-side up in the roasting pan.
Finally, pour boiling water into a roaster pan with a lid.
Bake the turkey for one hour and then turn off the oven. Leave the poultry in the oven overnight, do not open. This will allow heat to release.
Subsequently, the turkey can be refrigerated after roasting.
Trisha's Southern Kitchen airs Saturdays at noon EST on the Food Network.
The full recipe and video are available on the Food Network website.