Trisha Yearwood Once Revealed Husband Garth Brooks' Favorite Meal
Learn what Trisha Yearwood says is Garth Brooks' favorite meal and if you can find the recipe in one of her cookbooks.
Trisha Yearwood is one of country music's most beloved performers, but she's proven to be a star on a number of dimensions beyond country radio. In recent years she's built a culinary empire that includes a number of cookbooks, a hit cooking show, and a line of pet products as well. 
Though she has a legion of fans, her number one supporter is her husband and fellow country music star Garth Brooks. He's an honest critic but also her biggest fan and talks up his wife's cooking whenever he gets a chance. Recently, Yearwood shared the foods that earn her extra brownie points with the "Thunder Rolls" performer.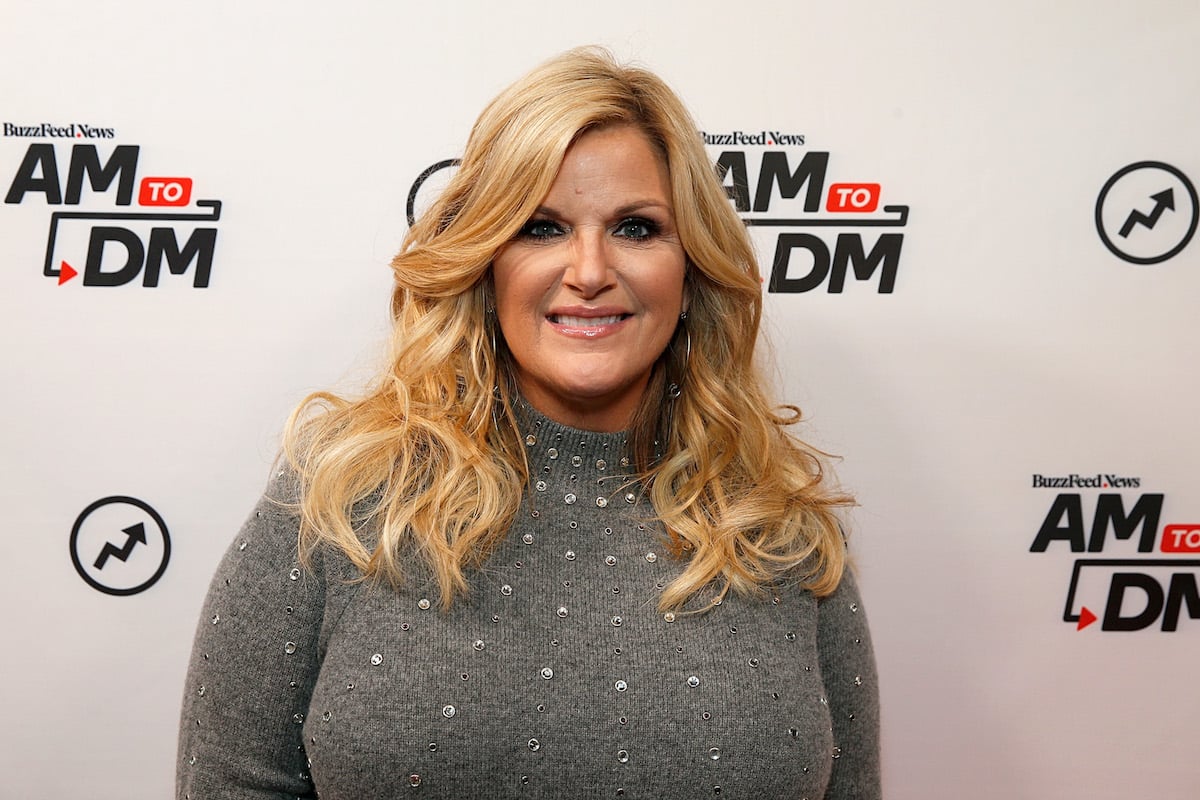 Trisha Yearwood has four best-selling cookbooks
Yearwood might not be touring as frequently for the music that made her famous, but the "She's In Love With the Boy" singer has proven she's as much of a success in the kitchen as she is at the Grand Ole Opry. Her culinary talents span a variety of mediums: She's been the host of Trisha's Southern Kitchen on the Food Network since 2012 and has four New York Times Bestselling cookbooks. 
Trisha's Southern Kitchen won a Daytime Emmy Award for Outstanding Culinary Program in 2013 and currently boasts 17 seasons. She released her most recent cookbook, Trisha's Kitchen: Easy Comfort Food for Friends and Family, in September 2021. 
That book focuses on the stories behind each recipe, including time-honored dishes her mother and grandmother used to make. It also features some inspiration from Brooks, who remains her best taste-tester. 
Garth Brooks' favorite dish is more of a meal category
Brooks sings his wife's praises frequently, whether it's because of her musical talent or her prowess in the kitchen. According to Yearwood, Brooks' favorite dishes are anything that comes in a casserole dish. "Anything that's a one and done kind of thing, because he likes to eat the whole meal in the pan," she told Mashed. 
That can include a chicken pie made up of chicken and biscuits, or menu items like a broccoli chicken cheese rice dish. The list of favorites spans to lasagna too, showing that Brooks doesn't discriminate as long as it's in a 9×13 Pyrex. 
"Those are my go-to's for him because then he likes it the next day cold," Yearwood elaborated to Us Weekly. "He'll be my little mouse eating it right out of the bowl."
Trisha and Garth collaborate together in the kitchen
According to the southern chef, it was her husband's love for casseroles that inspired some new dishes featured in the latest cookbook. "He was the one who said 'Hey, can you come up with a breakfast lasagna that's really like a lasagna, not a casserole," Yearwood told Mashed. That ended up with a spot in the cookbook featuring eggs, sausage, and a cheese sauce. As self-proclaimed breakfast-for-dinner people, it's also now a staple in the Brooks-Yearwood home. 
In the segment on The Ellen Show above, Brooks plays the part of cheerleader and bumbling sous chef with Yearwood. But don't be fooled: The "Friends in Low Places" singer can hold his own in the kitchen. According to Yearwood, it's especially true when it comes to his signature breakfast bowls. "I like to sleep in. So I'll wake up and there will be bacon cooking, and I'm like, 'He's doing the breakfast bowl,'" the Walkaway Joe songstress said. 
Though the pair collaborates when it comes to new culinary ideas, the two don't actually cook together that often. "He has kind of some of his specialties, so a lot of times we'll take turns cooking, rather than cook together," Yearwood explained.