Trisha Yearwood's Peanut Butter and Roasted Banana Pudding Is a Holiday Table Must-Have
Trisha Yearwood has long admitted that all good food can be eaten in moderation. She sticks to that mantra as she cooks for her husband, Garth Brooks, and their family. However, there is always room for a bit of dessert. This showstopper combines some of Yearwood's favorite tastes into a sweet unlike any other, a Peanut Butter and Roasted Banana Pudding.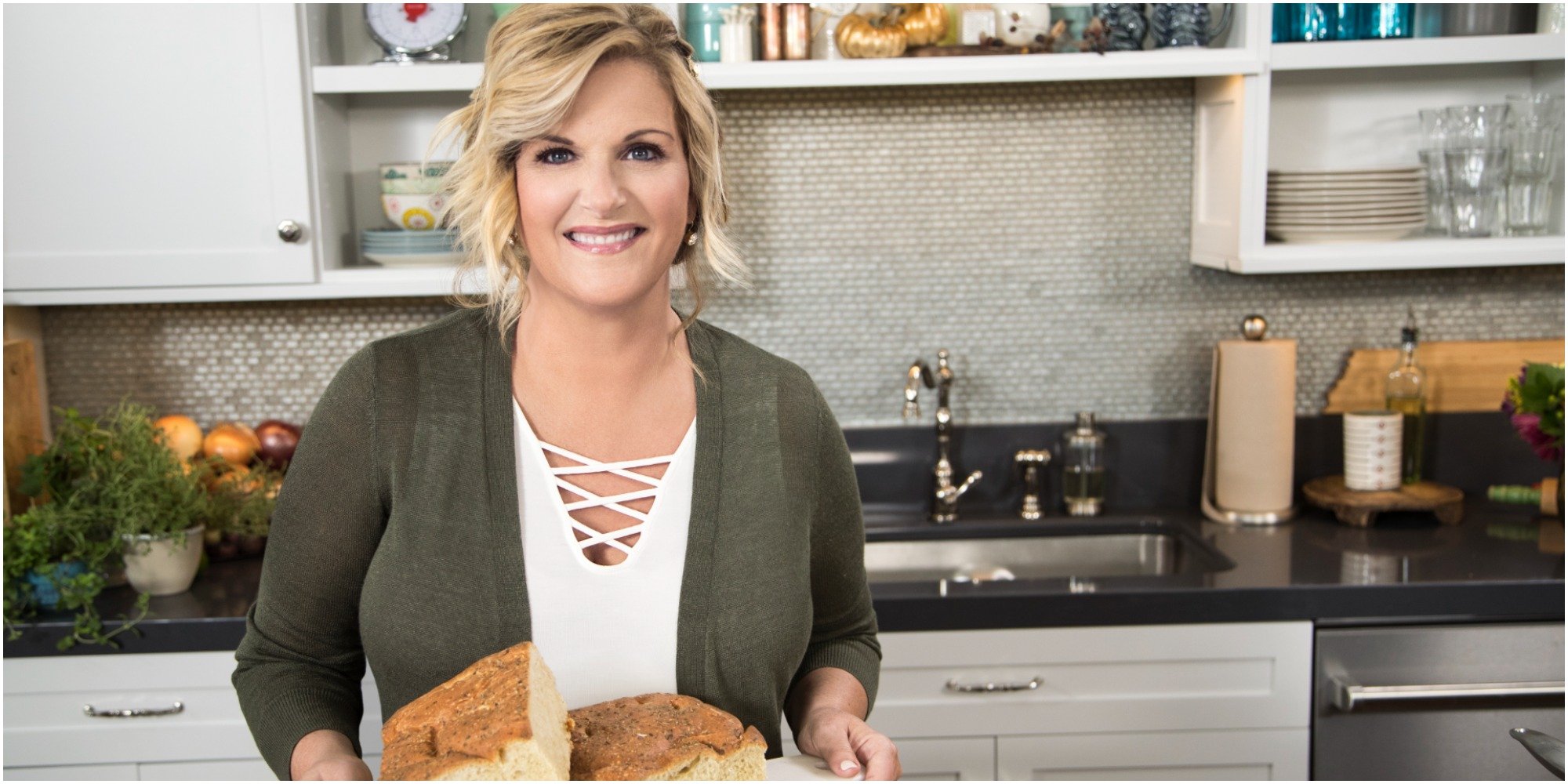 How is Roasted Banana Pudding different than traditional banana pudding?
Traditional banana pudding is a simple combination of vanilla wafers, vanilla pudding, sliced bananas, and whipped cream.
These are arranged in layers to make a pretty presentation and ensure that each pudding scoop contains equal amounts of filling.
However, the difference between this holiday must-have recipe and a traditional banana pudding is roasting the fruit ahead of the preparation of this delicious dessert.
What are the ingredients for Trisha Yearwood's Roasted Banana Pudding?
The ingredients for Trisha Yearwood's Roasted Banana Pudding may appear to be extensive. However, many are readily available in your pantry, allowing you to make this more often!
Subsequently, you will need cooking spray, parchment, 3-4 medium ripe bananas, cinnamon, salt, sugar, flour, eggs, whole milk, vanilla, peanut butter sandwich cookies, heavy cream, and confectioners' sugar.
How to make and assemble this delicious dessert
Firstly, preheat the oven to 425 degrees. Line a baking sheet with parchment and spray the parchment with cooking spray.
Secondly, thinly slice the bananas crosswise, about 1/8 inch thick.
Next, toss the bananas in a bowl with the cinnamon and a pinch of salt. Place the fruit in a single layer on the prepared baking sheet.
Bake until the bananas brown on the edges, about 10 minutes.
Whisk together the granulated sugar, flour, and salt in a saucepan.
Stir in the whole eggs and yolks, and then stir in the milk. Cook until the mixture thickens, about 10 minutes. Remove from the heat and stir in the vanilla.
Spread a thin layer of pudding in a casserole dish. Add a layer of sandwich cookies on top of the pudding. Then top with roasted banana.
Continue this method until there are three layers in total,
Refrigerate for at least one hour or overnight.
Then whip heavy cream and confectioners' sugar in a medium bowl with an electric mixer to stiff peaks.
Top banana pudding with whipped cream.
Trisha's Southern Kitchen airs Saturdays at noon EST on the Food Network.
The full recipe and video are available on the Food Network website.
RELATED: Trisha Yearwood's 'Super Easy' Holiday Baked Ham with Brown Sugar Glaze Has Just 3 Ingredients