Trisha Yearwood Shares the Secret to Mom Gwen's 'Yummy' Fried Chicken
Trisha Yearwood loves to share some of her family's most beloved recipes including her mother Gwen's fried chicken with a delicious milk gravy.
Trisha Yearwood, star of the Food Network series Trisha's Southern Kitchen, believes that the one way to sustain traditions is to talk about and taste your family's foods. This particular activity teaches a person how their ancestors lived their likes and dislikes. Most of all, enjoying the recipes they developed keeps their memories alive for future generations. Yearwood loves to remember her mother, Gwen, by preparing some of her most beloved dishes. Yearwood loves to prepare chicken dishes and shares her mom's "yummy" fried chicken with amazing milk gravy.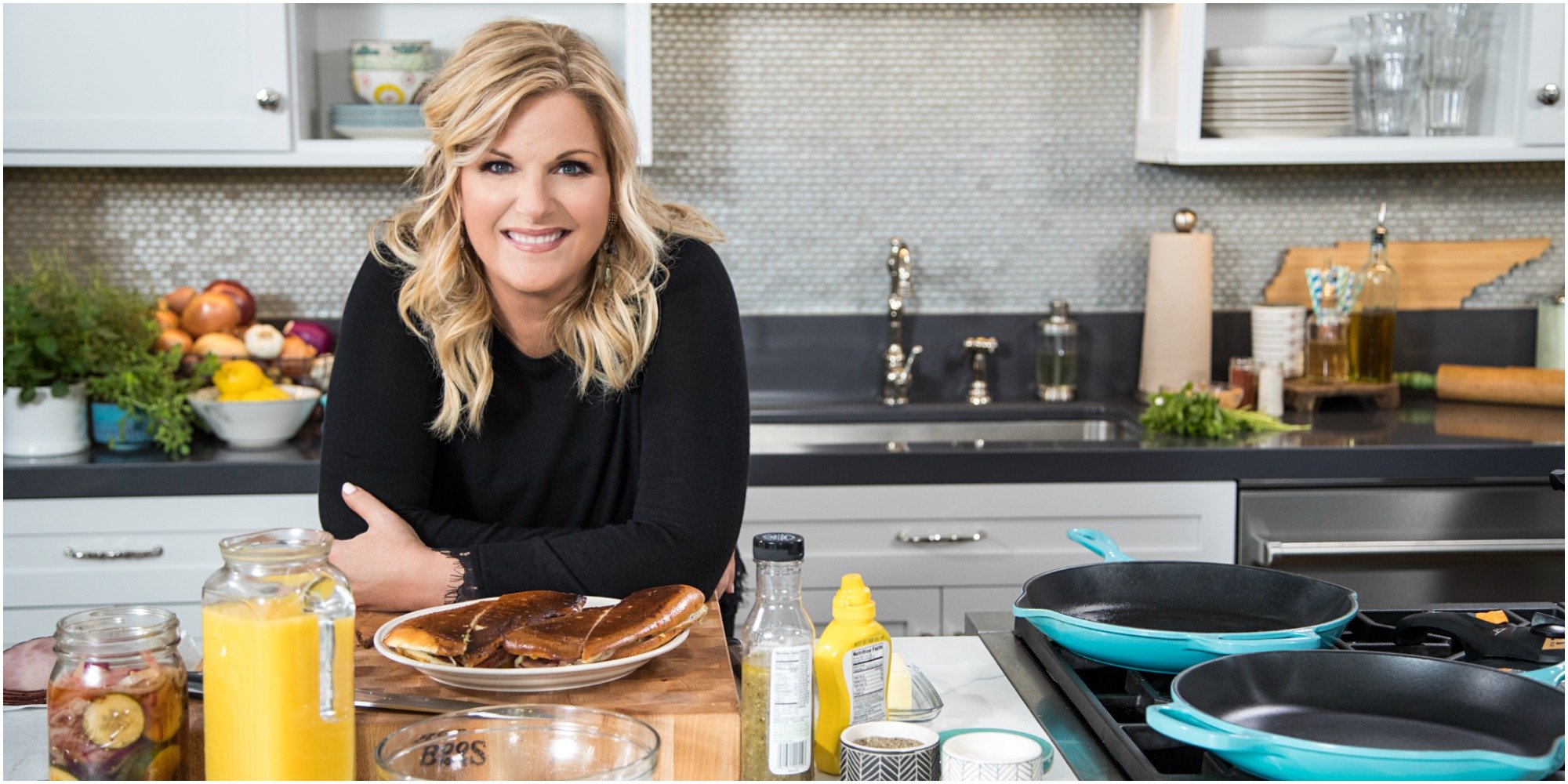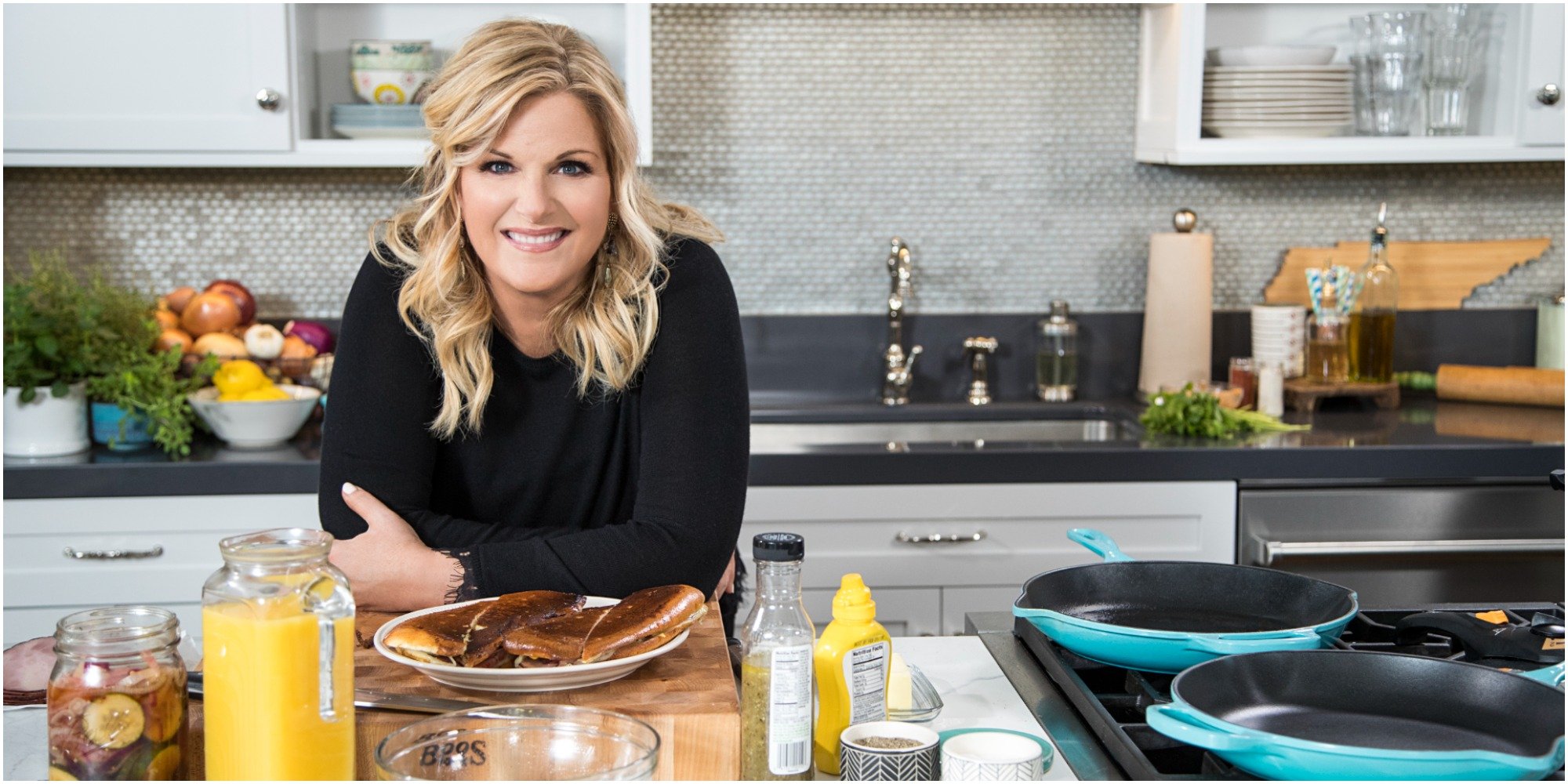 The country superstar discusses the importance of food memories
In an interview with Salon, Yearwood spoke of how vital food memories are, particularly when recalling a loved one who has died.
"You don't know the grief of losing a parent and the memories and how important they're going to be until they're gone. When my dad passed, writing the first book with my mother and my sister was a way to work through our grief and loss because my dad was a great cook. We got to honor him in that book and make his recipes, and we dedicated the book to him. And I don't know that we even knew how much it was going to help us get to the next place," she explained.
"My sister and I talk a lot about how the show was such a godsend for us because it allowed us to keep their memories alive through their food and share that with everybody. Now, for us, when somebody says, 'Oh, I make your dad's biscuits every Saturday morning,' it makes us so happy. Things that are so personal and special to us are now becoming special in other families — and that's just the ultimate compliment." Yearwood shared.
One of these delicious recipes is her mother's fried chicken with milk gravy.
Trisha Yearwood shares the secret to mom Gwen's 'yummy' fried chicken
Yearwood said making her mother's "yummy" fried chicken is easy.
To recreate the Yearwood family favorite, you can use either light or dark meat chicken, whatever your family prefers.
The day ahead of when you plan on making the meal, soak the chicken pieces in a saltwater brine. This method will result in tender and flavorful meat.
You will need salt, black pepper, and flour for a basic flour dredge.
However, Yearwood recommends frying the chicken in peanut oil versus vegetable oil as it has a high smoke point.
Check the temperature by sprinkling flour over the oil. If the flour sizzles, the oil is hot enough.
Drain the chicken and season with salt and pepper. Dip into flour, shake off excess, and place in hot oil. Cover the pan, leaving a small opening for steam to escape.
Once oil quiets down, it's time to turn the chicken over.
Don't forget the delectable milk gravy to top Trisha Yearwood's fried chicken!
One of Yearwood's favorite parts of her mother's fried chicken recipe was a delicious milk gravy that gets drizzled atop the meat.
Remove all but four tablespoons of oil from the pan the chicken was fried in to make the gravy. Then add the same amount of flour to the grease, whisking it together to form a paste, and allow the flour to cook.
Add 2 cups of milk and stir until thickened. Add salt and pepper to taste.
Milk gravy is also delicious atop a side of mashed potatoes or biscuits.
Yearwood created another delicious twist on this family staple, pickle brined chicken, which gives the meet a delightful tang.
The complete recipe for Gwen's Fried Chicken is available on the Food Network website.
Trisha's Southern Kitchen airs Saturdays at noon on the Food Network.