Trisha Yearwood's Shortcut 'Fancy Chili' Is a 30-Minute Wonder That Won't Break Your Grocery Budget
Trisha's Southern Kitchen star Trisha Yearwood's recipe for shortcut 'Fancy Chili' had less to do with developing a new flavor palette and more about replicating a favorite taste from husband Garth Brooks' childhood. Yearwood loves the deep, rich flavor of the wintertime staple. However, she wouldn't dare try and copy a recipe that was so beloved in the Brooks clan. Instead, she created a healthy, 30-minute wonder that won't break the grocery budget and is uniquely hers.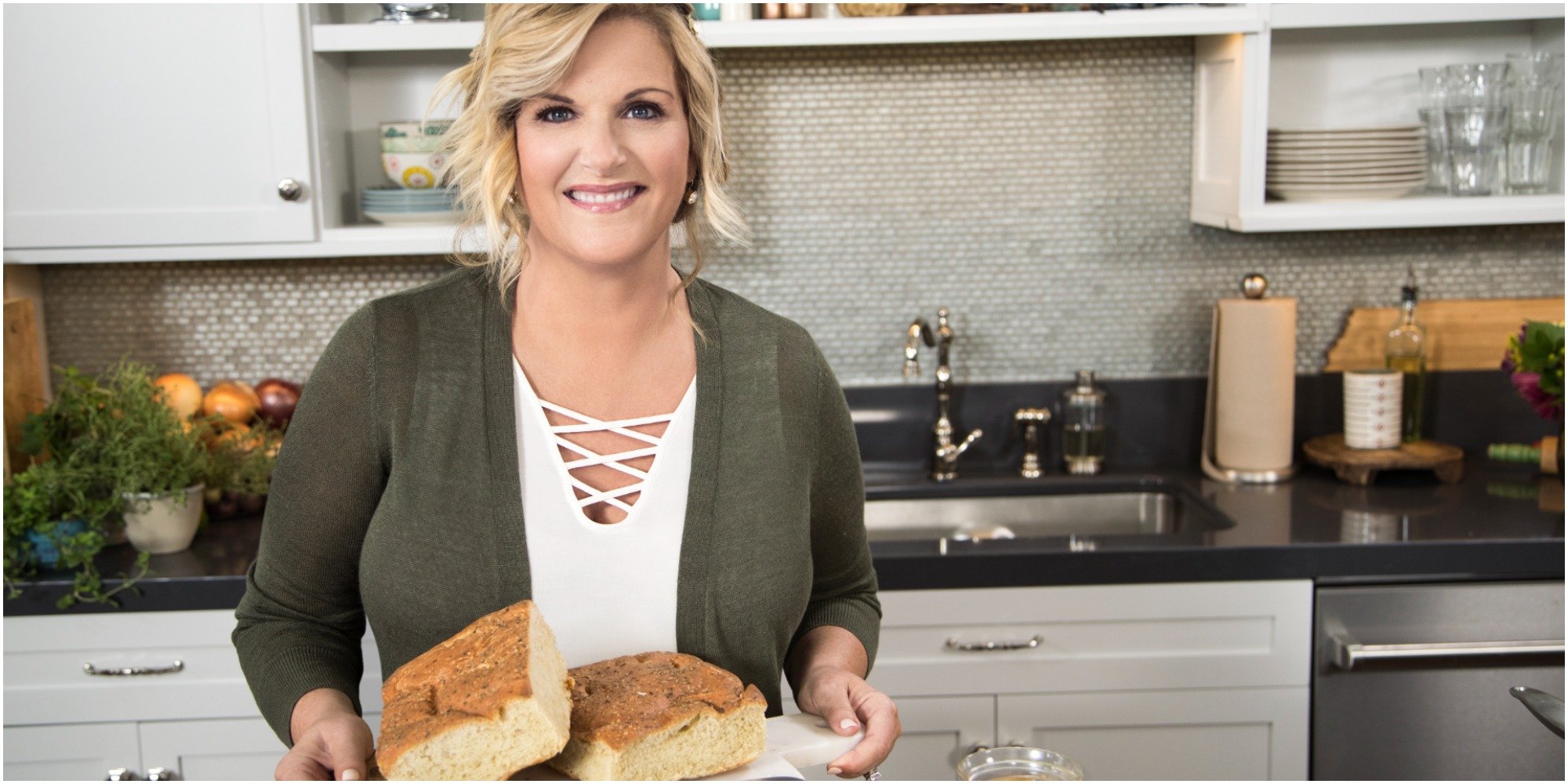 Trisha has come up with several unique takes on this cold-weather staple
Yearwood has such a love for chili that she has several unique takes on this cold-weather staple.
These include meaty and delicious versions like Filet Mignon, Hot Chicken, and Spicy Chorizo.
Yearwood developed the recipe for Fancy Chili after she and Brooks wanted his girls August, Allie, and Taylor to eat more vegetables.
This vegetable-based dish combines carrots, diced tomatoes, red bell peppers, and other healthy ingredients.

"When I make this at home, I use either lean beef or ground turkey works just as well," Yearwood said as reported by Taste of Country. Even better? It's a one-pot dish. "That's always good, especially if you are doing the dishes."
Yearwood admitted that when it comes to serving any chili dish up, she and Brooks vary in the way they enjoy the meal.
Brooks likes his served over rice while Yearwood spoons hers over cornbread.
Trisha Yearwood's Fancy Chili doesn't try to replicate a recipe beloved by Garth Brooks
In an interview with Woman's Day, Yearwood claimed she came up with her recipe for Fancy Chili as a way to enjoy the one-pot meal without altering a beloved chili recipe passed down through the Brooks family.
"I came up with this one because Garth loved his mom's chili, and I didn't want to get it wrong," Yearwood explained.
"So I decided to make a completely new recipe rather than mess with her classic. I can throw this one together on a weeknight. I put in black beans, plus a can of refried beans, which makes it thick the way he likes it, but doesn't require a lot of simmering to get that consistency."
Yearwood uses shredded carrots instead of chopped to cut down on cooking time.
The ingredients included in Trisha Yearwood's Fancy Chili
Trisha Yearwood's Fancy Chili ingredients include olive oil, scallions, garlic, ground beef, chili powder,b and a can of fire-roasted tomatoes.
Also needed are black beans, vegetarian refried beans, red pepper, carrots, brown sugar, and salt.
Heat the oil in a large saucepan over then add aromatics to cook until translucent.
Then add your beef, breaking it up with a spoon until browned. Add spices and cook a bit more.
Add the remaining ingredients, sugar, and salt.
Allow the remainder of the ingredients to cook for at least 20 minutes. Serve with any of your favorite chili toppings.
Trisha's Southern Kitchen airs at noon Saturdays on the Food Network.
The complete recipe for Fancy Chili is available on the Food Network website.