Trisha Yearwood's Carrot Cake with Baby Food: 'It Will Rock Your World'
In the batter of Trisha Yearwood's Slimmed Down Carrot Cake is baby food in the form of pureed carrots. Even the Food Network admits it 'sounds really weird,' but insists it is 'the way to go.'
TL;DR: 
Trisha Yearwood puts baby food in her Slimmed Down Carrot Cake.  
The Food Network star lightens up her traditional carrot cake with various swaps.
Yearwood's carrot cake recipe has 4.5 stars.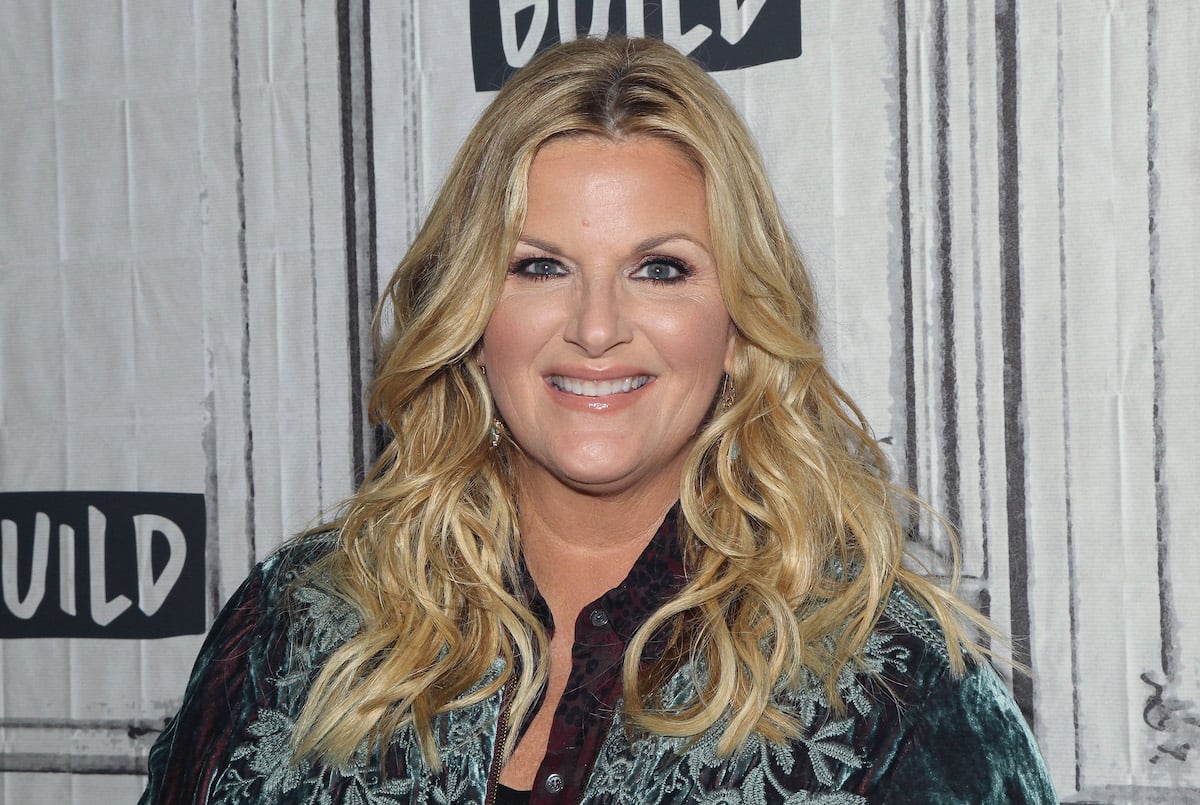 Trisha Yearwood's Slimmed Down Carrot Cake is a lighter version of her original. Made with baby food, the cake recipe calls for not one but two unexpected ingredients. Additionally, the "How Do I Live Singer" substitutes cream cheese for another lesser-known cheese from the grocery store. 
Trisha Yearwood's Slimmed Down Carrot Cake is a lighter take on her original
Featured on the "Healthy Twists" episode of Food Network's Trisha's Southern Kitchen alongside Un-Fried Chicken and mashed cauliflower, Yearwood demonstrated how to make a lighter version of her original carrot cake. 
"We're starting with a slimmed-down version of my classic carrot cake, which is really amazing," she said. "Both versions are good, but this one has half the calories, and you won't miss any of the flavor." 
Making the cake from her home in Nashville, Tennesse, where Trisha's Southern Kitchen is filmed, the Grammy winner shared how she lightens up the cake. "The first trick is coconut sugar," she said. "It's sugar that's really not processed. It has everything that you want and nothing that you don't want."
Pineapple and coconut are also on the ingredient list for added sweetness. "Pineapple is also a great tenderizer and it will keep this batter super moist," Yearwood explained. 
She also took a moment to assure viewers, saying, "I promise you this is so, so good."
Pureed carrots go in Yearwood's carrot cake batter
"This might be my favorite trick of all," the singer-turned cooking show host said, holding up a small container of something orange she revealed to be baby food.
"I know, it sounds really weird," Yearwood said. "But this is pureed carrot which you can just get organic, natural, just carrots. You can cook them yourself, you can puree them yourself, or you can go the easy way and just buy it already pureed."
"You can't have carrot cake without carrots," she said as she spooned pureed carrot into the batter, calling the baby food "the way to go."
The result? A mixture that doesn't look like anything special. "I will admit this is not a very pretty batter going into the pan, but it will rock your world," she said. "It smells amazing and it's going to taste great."
Yearwood's carrot cake is topped with cream cheese frosting
"This is my favorite part of this slimmed-down carrot cake recipe, the frosting," Yearwood said.
She continued: "I discovered Neufchatel cheese, and if you've never used it, you've seen it in the grocery store, I know. It's next to the cream cheese, and it's cheese, but it is lower in fat than low-fat cream cheese, and it's rich, creamy. It tastes amazing, just like full-fat cream cheese."
Putting the cheese in the bowl of a standing mixer with vanilla extract and powdered sugar, she explained that "it's really that simple." Mix them until combined and the frosting's done.  
"This mixture is so good and look how creamy it is," she said. "Look how easy it spreads because it really is almost kind of between a frosting and a glaze. Oh my. This does not look skinny, does it? It looks rich and delicious, which it is."