Trisha Yearwood's Easy Snickerdoodle Recipe: 'You Can't Go Wrong'
Prepare for a cinnamon-sugar treat with Trisha Yearwood's Snickerdoodles. There are no twists or unusual additions, just a classic cookie recipe from the country singer turned celebrity chef. Warning: Don't be surprised if Yearwood's recipe becomes a go-to. Why?  Because it's simple and can be made with almost all pantry ingredients. 
Trisha Yearwood's Snickerdoodles are ready in 35 minutes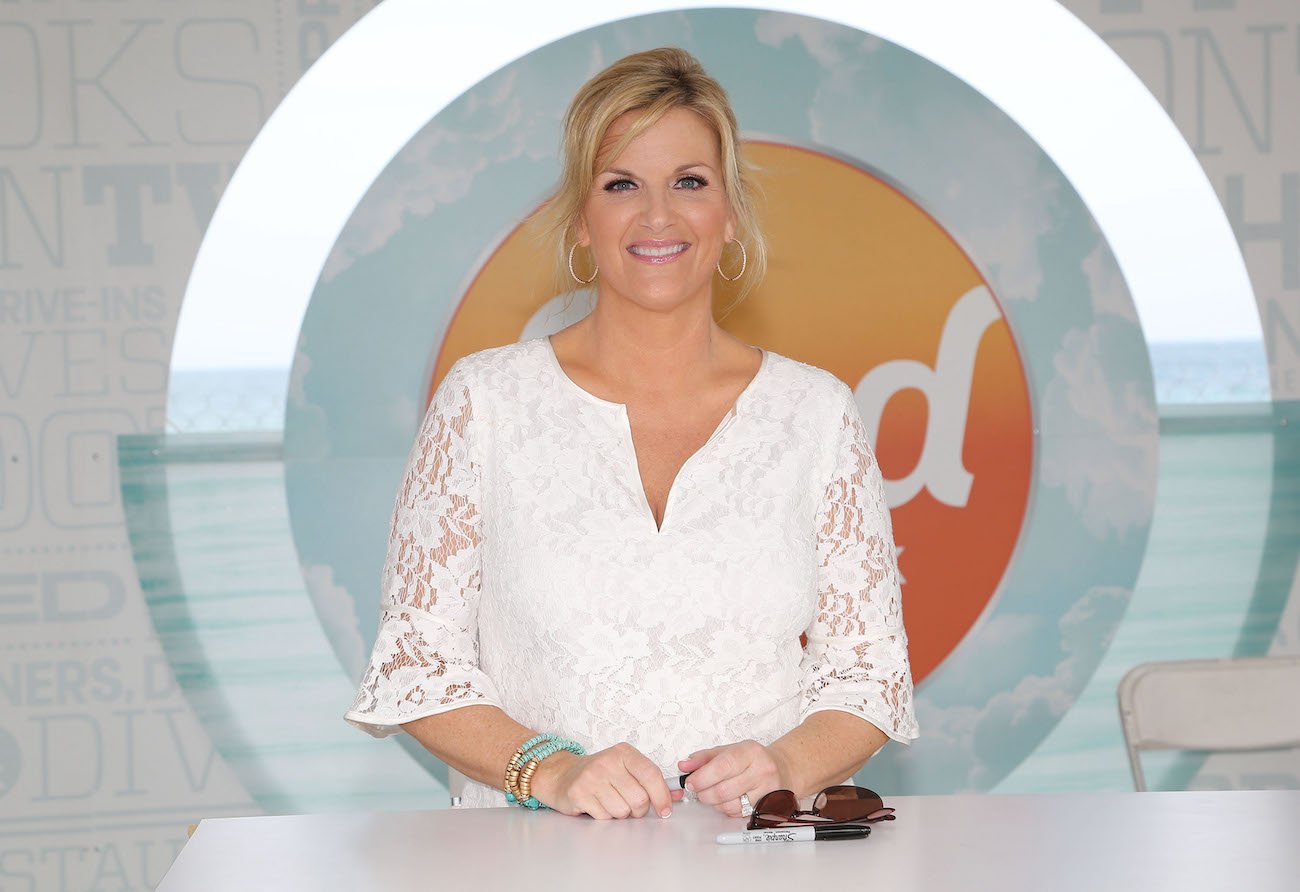 For those who want freshly baked cookies in a hurry — who doesn't? — this is the recipe to use. The dough for Yearwood's Snickerdoodles, according to Food Network, takes 35 minutes to make from start to finish. Factoring in a few minutes to gather all the ingredients, measuring cups, and other equipment, it's safe to say warm cookies will be available in under an hour. 
Additionally, the simplicity of Yearwood's Snickerdoodles helps. Wet and dry ingredients go in separate bowls before they're combined together to form the dough. Next comes the layer of cinnamon sugar on the outside and, finally, the cookies are baked.
How to make the Food Network star's Snickerdoodles 
Featured on the "Holiday Cookie Party!" episode of Trisha's Southern Kitchen, Yearwood demonstrated just how easy it is to whip up a batch of Snickerdoodles. Practically foolproof, she said "you can't go wrong" with them. Plus, it's an "easy dough to make."
The snickerdoodles start out like any other standard cookie recipe. Yearwood combines butter, sugar, and eggs in the bowl of a standing mixer. However, there is one not-so-standard cookie ingredient she also tosses in and that's vegetable shortening.
Next, comes measuring and sifting the dry ingredients. Then Yearwood slowly adds them to the wet mixture. Once the dough's formed she shapes it into balls. After rolling each one in cinnamon sugar the cooking show places them on a baking sheet and puts them in the oven. Yearwood's Snickerdoodles are done about 10 minutes later.
Yearwood's cookie recipe has more than 200 reviews
At the time of writing, Yearwood's Snickerdoodles have 4.5 stars on Food Network's website. Her recipe's been reviewed by more than 220 people and, just like the Grammy winner, they love how easy and tasty they are.
Reviewers describe Yearwood's Snickerdoodles as "perfection," "the peak perfect cookie," and "easy, fast, simple, quick." Some say they searched high and low for a "yummy snickerdoodle recipe" before coming across this one which made the search "totally worth it."
The cookies are, according to reviewers, "chewy in all the right places." Plus, they have the "perfect flavor and consistency." They're a classic Christmas cookie that's "good all year" and a family favorite for many. Don't forget about how easy they are to make come the holiday season. "Nothing says holidays like cinnamon and for us less fancy non-piping bag people this is a Christmas cookie!," a reviewer said.
Serve them during the holidays or on a random day of the week — who needs a reason to bake cookies? — but just remember reviewers love Yearwood's Snickerdoodles because they're "super easy."
RELATED: Trisha Yearwood's Sweet and Saltines Are an Easy Kid-Friendly Dessert