Trisha Yearwood's Peanut Butter and Jelly Bars Are a Taste of Childhood
Food Network star Trisha Yearwood believes in everything in moderation. Therefore, when the star of Trisha's Southern Kitchen reaches for a sweet treat, it had best be one that will make her heart sing. A fan of sweet and savory combinations, Yearwood developed a wonderful and sweet recipe for Peanut Butter and Jelly Bars that combine a taste of childhood in a baked bar. These have a cake-like consistency and just enough sweetness to satisfy your sweet tooth.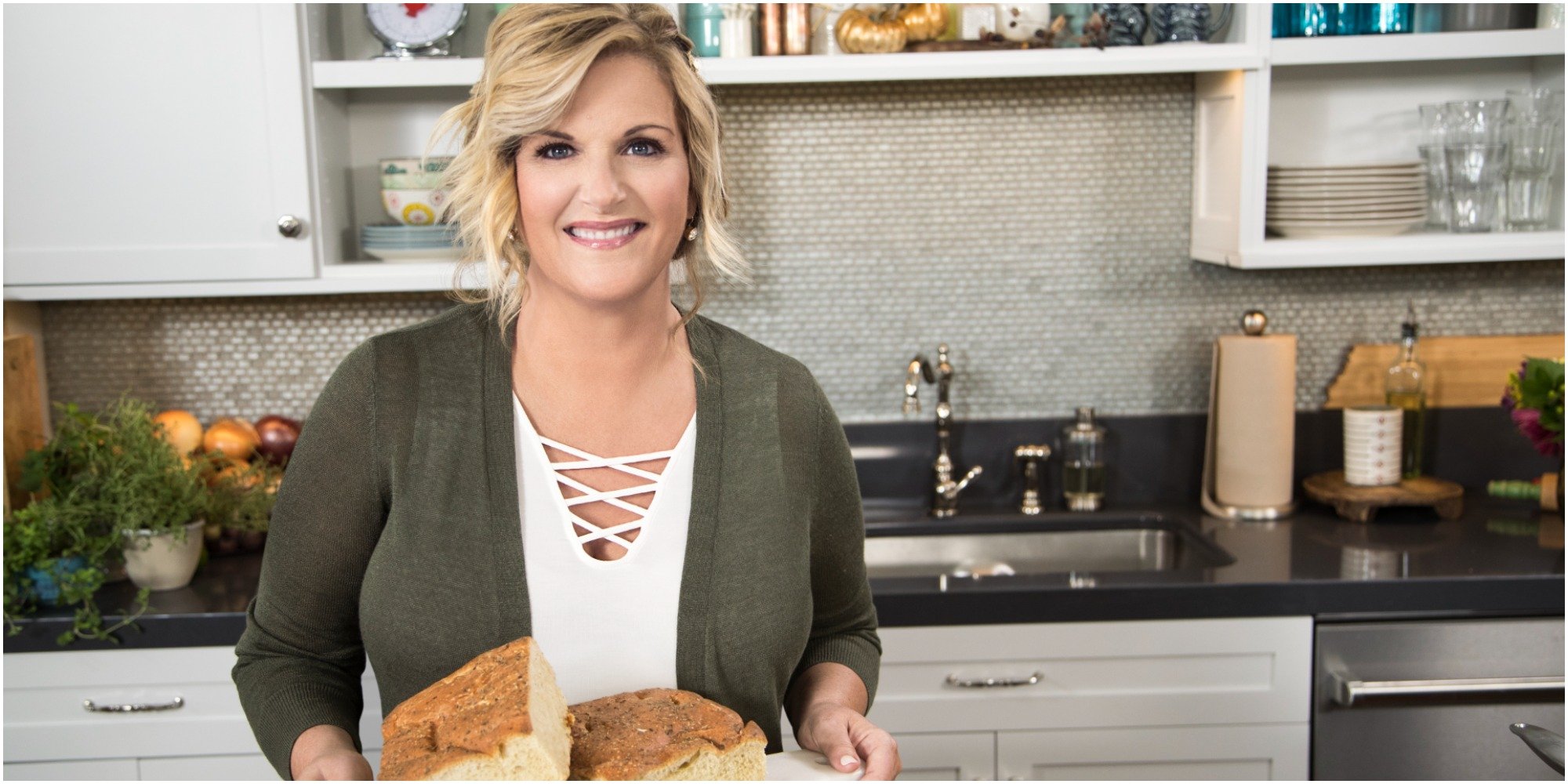 Trisha Yearwood claimed these bars were inspired by her favorite holiday
Yearwood admitted in an interview with Good Morning America that a favorite holiday-inspired these bars.
She shared her favorite comfort food combo-turned-dessert recipe with viewers of the morning news series in Dec. 2021.
Yearwood found inspiration for the treat in the holiday movie, A Charlie Brown Christmas.
"I love these because everybody loves peanut butter and jelly. We're all kids at heart," said Yearwood.
"And also Garth and I walked down the aisle to the music from A Charlie Brown Christmas, so it's very sentimental for me. It's very Christmas for me. It's just special to me," she explained.
How to make Trisha Yearwood's Peanut Butter and Jelly Bars
It's easy to make Yearwood's bars and an excellent activity to do with children, who will enjoy the ability to swirl the fillings atop the rich and buttery dough.
The ingredients for the crust include flour, baking powder, salt, butter, sugar, eggs, and vanilla.
These are incorporated together to make a slightly dense dough spread atop a parchment-lined cookie sheet as if you were making one giant cookie.
Then, the fun part comes into play.
Subsequently, alternate dollops of peanut butter and jelly in rows atop the dough. These are then swirled together to the edges, making a pretty design atop the crust before baking.
Depending on your preference, you can use either smooth or crunchy peanut butter.
Fans added their own tips and tricks for creating the bars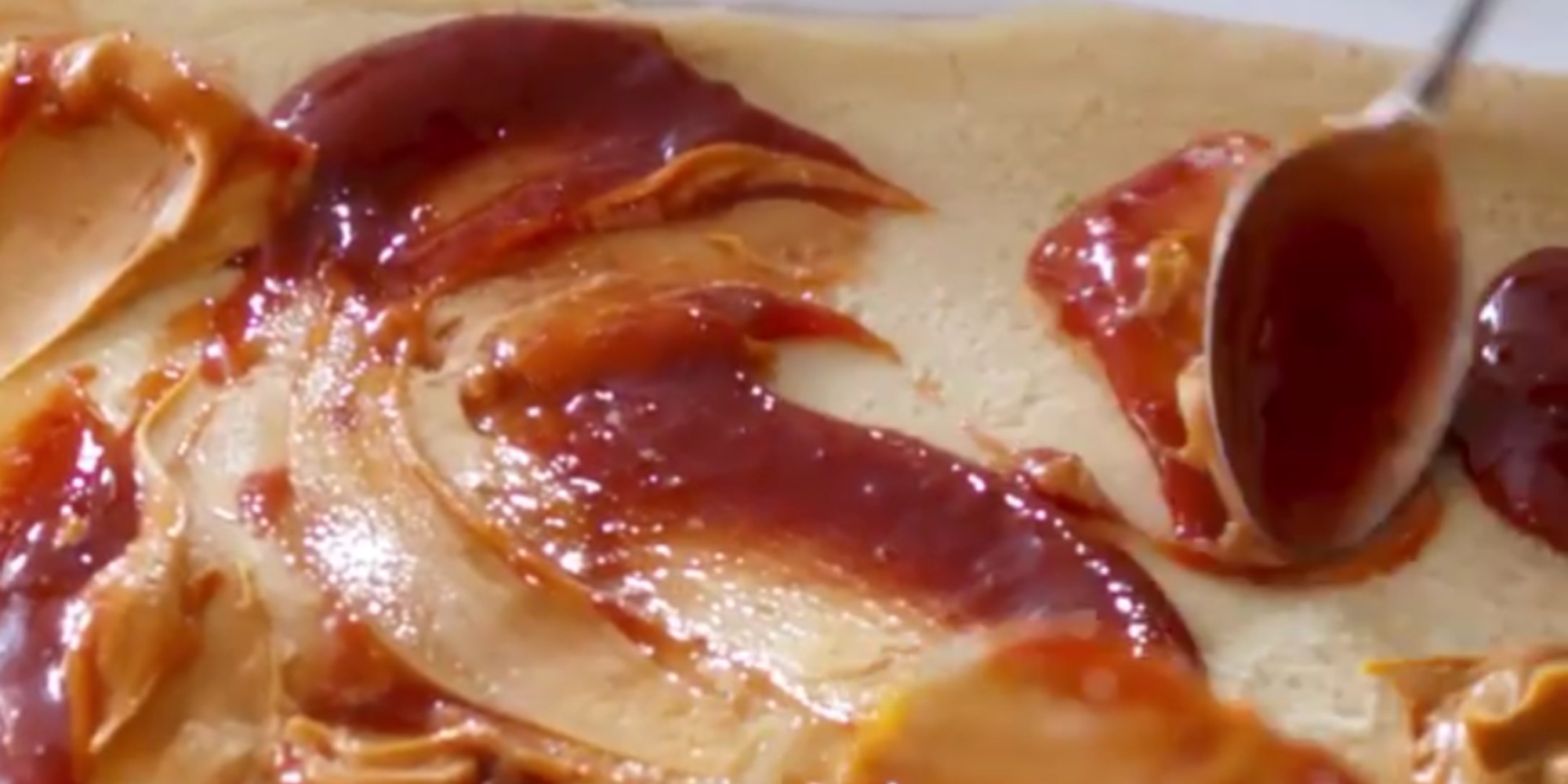 Fans added their tips and tricks to the recipe in the comments section of the Food Network recipe post.
"My nephew saw this recipe on TV and wanted to make it. He picked out all of the ingredients and did most of the baking. This recipe was great to make with him. We used a whole jar of peanut butter and a whole jar of jam. We have made this recipe twice now, and everyone loved these cookies both times," one follower wrote.
"I thought they were a little dry in places the jam didn't touch. I think these are a great addition to maybe a brunch spread but not sweet like a dessert," penned a second site user.
"The cookie part was a more cake-like consistency which I wasn't expecting, but it was delicious. I would have gone a little heavier on the jelly because the bites without jelly were kind of dry. I'd probably make it again but might tweak a few things. Maybe add nuts for more texture," suggested a fan of the Food Network host.
Trisha's Southern Kitchen airs Saturdays at noon on the Food Network.
RELATED: Trisha Yearwood: Mouthwatering 'Mama's Scalloped Potatoes' Takes Comfort Food to Another Level