Trisha Yearwood's Simple Trick for Perfect Twice-Baked Potatoes
Want to make the perfect baked potato? Trisha Yearwood Twice-Baked Potatoes mean skipping a common step resulting in crispier, stronger potato shells.
Calling all potato fans. Trisha Yearwood's Twice-Baked Potatoes are a simple take on the popular side dish. Best of all, the Food Network star and celebrity chef has a simple trick for making the cooking process easier.  
Trisha Yearwood's Twice-Baked Potatoes are cheesy and creamy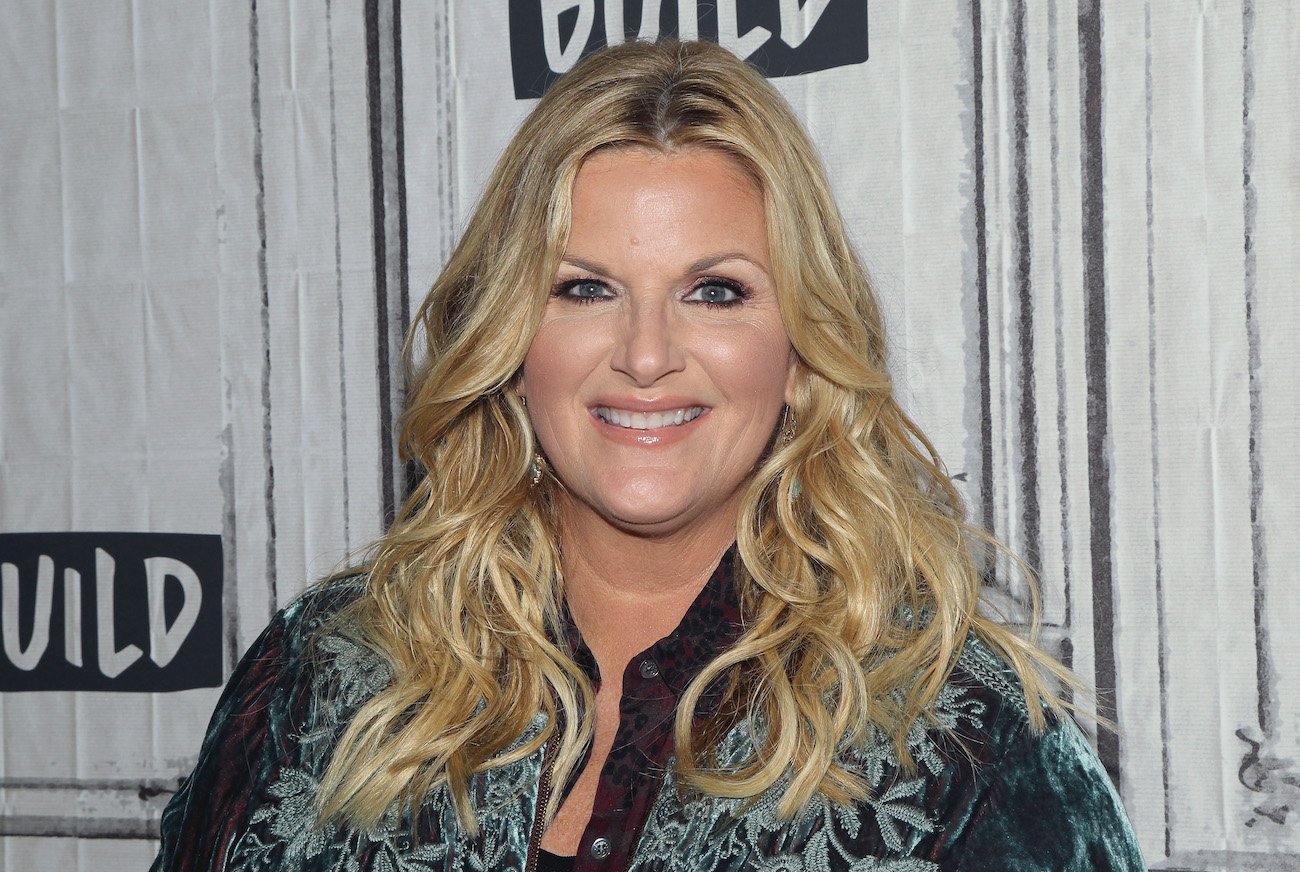 Looking for a classic twice-baked potato recipe? Then look no further than Yearwood's Twice-Baked Potatoes. They have all the ingredients one might expect in the savory side dish. Cheese, cream, and butter? According to Food Network's recipe details, Yearwood's Twice-Baked Potatoes have all three and more. 
Making the twice-baked potatoes with a friend on Trisha's Southern Kitchen, Yearwood showed what goes into the filling. She starts with scooping out the insides of each potato and putting it in the bowl of a standing mixer. Then come the flavorings. Yearwood tosses in salt and pepper along with generous amounts of sour cream and shredded cheese. Finally, she adds just a splash of milk before mixing it all to combine. 
What the cookbook author's left with is a creamy, cheesy potato mixture. Although it's fine to eat at this stage there's another step because they are, after all, twice-baked potatoes. Next, Yearwood fills each potato with the filling before putting them in the oven. 
Trisha Yearwood's twice-baked potato trick is to skip the foil
This may come as a surprise to those who always wrap potatoes in foil before baking but Yearwood warns against it. Why? Because, according to what she put in her recipe notes, foil makes the entire process more difficult. 
"I learned the hard way not to wrap the potatoes in foil before baking," Yearwood said. "It softens the shells and they will fall apart — not good!" So she skips the foil and puts the potatoes in the oven on a baking sheet after cutting them in half lengthwise. That way, when they're done baking she has shells that are "stronger for scooping out the potato flesh later."
Follow Yearwood's twice-baked potato tip and take it a step further by serving them with a steak for a classic meat and potatoes dinner.
Reviewers love the Food Network star's 5-star twice-baked potato recipe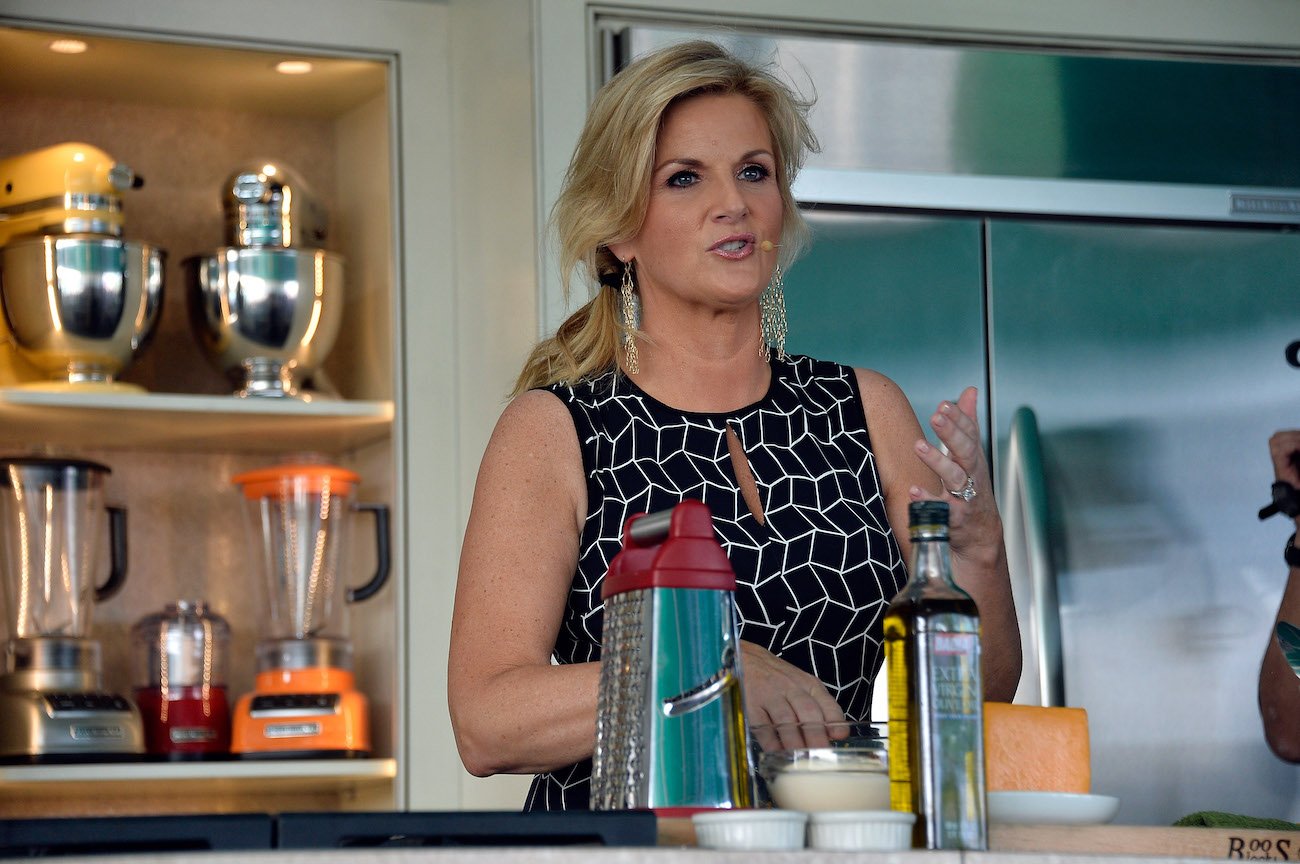 They're not on the same level as some of Ina Garten's most well-known recipes but Yearwood's Twice-Baked Potatoes are popular. The recipe's been reviewed nearly 50 times on Food Network's website. Plus, it has a 5-star rating. 
Reviewers describe the potatoes as everything from "light and fluffy" and "truly amazing" to "delicious every single time!" One person even called them "the best you will ever make." Another said it's not necessary to add toppings before serving because they're "so rich that you don't need garnishing." 
Even those who aren't crazy about baked potatoes couldn't help but enjoy them. "I am not a big baked potato freak," one reviewer said. "But I was eating spoonfuls of the filling before the potatoes went back in the oven! Seriously, it was that good," they added before calling the recipe a "keeper."