Trisha Yearwood's 'Super Easy' Fill-Your-Own Doughnut Holes Shortcut
Trisha Yearwood puts an easy spin on fill-your-own doughnut holes. The cookbook author uses not one but two storebought ingredients and, in 30 minutes, she has bite-sized treats.
Trisha Yearwood makes doughnut holes using storebought dough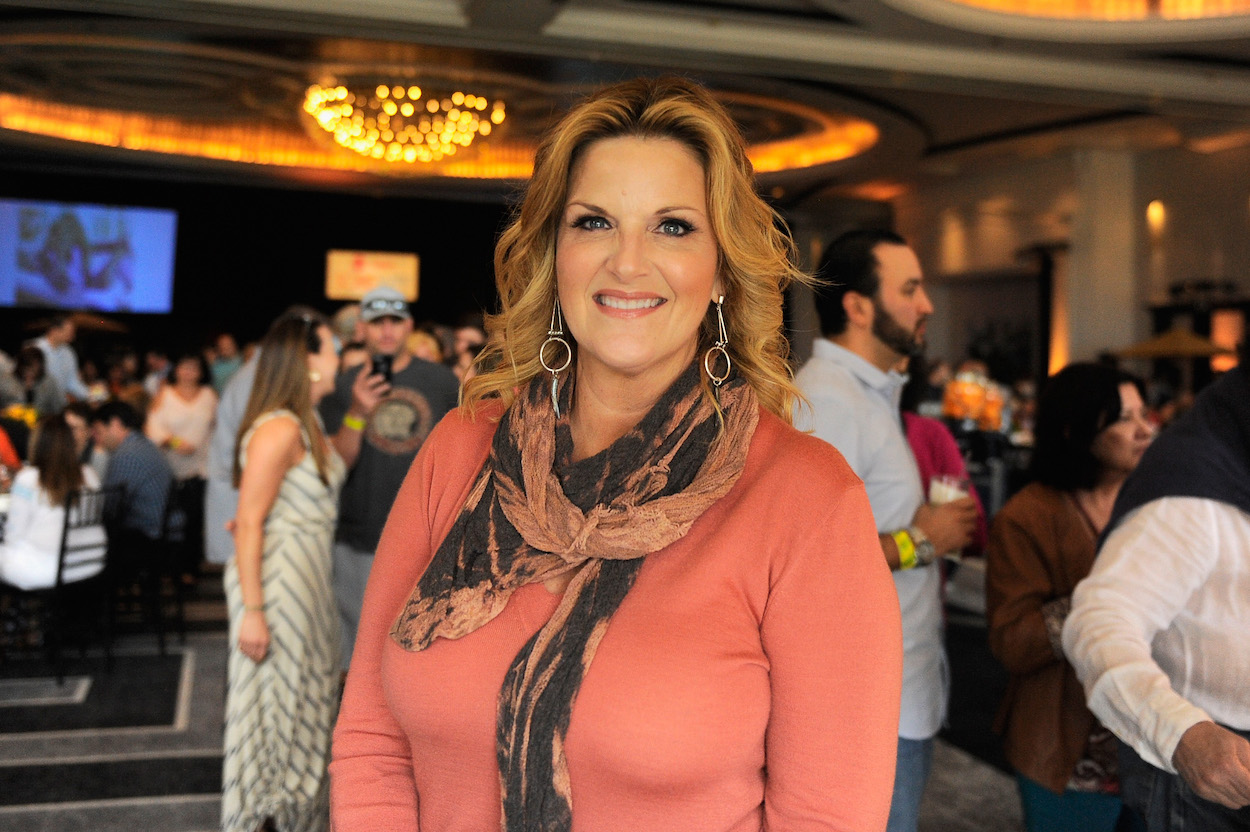 The Trisha's Southern Kitchen host skips homemade dough in favor of a shortcut. Yearwood uses canned biscuit dough to make "truly addicting" fill-your-own doughnut holes.
"I'm using canned storebought biscuit dough. This makes it so super easy," she said on the "Backyard Concert" episode of her cooking show. What type does she recommend? "You want to get just the regular kind of buttermilk old-fashioned style," she told viewers.
The Grammy winner provided more details in a cook's note. "Though it will work with any type of biscuit, the buttermilk/Southern-style biscuits will probably work a little better than the layered biscuits," she said, according to Food Network.
The Food Network star warns against frying too many doughnuts at once
Yearwood cooks the doughnut holes in a dutch oven using a "neutral oil." Once the oil's heated to the proper temperature she carefully puts the dough in the pan. But, as she explained on Trisha's Southern Kitchen, the doughnuts have to be fried in batches.
"When you're frying or cooking you never want to crowd the pan," she said. "That just means you don't want to get so many they won't cook as fast and as evenly if you have too many things going at once."
So spend a few minutes frying the doughnut holes in batches until they're golden brown, which, according to the cookbook author, "happens fairly quickly."
The 'Trisha's Southern Kitchen' host fills the doughnuts with storebought and homemade sauce
Biscuit dough isn't the only storebought ingredient in Yearwood's fill-your-own doughnut holes. She fills some with storebought sauce and others with homemade.
"We have two sauces here that we're going to use," Yearwood said. "It's really fun. Everybody gets to kind of make it their own. You can use whatever sauce you like."
She continued: "Today I'm using a storebought chocolate sauce. And then I'm using a raspberry sauce that I made and it's really good and it was really easy to make."
After puréeing raspberries in a food processor Yearwood folds in whipped topping. Then she transfers the sauce to a resealable bag. Finally, she fills "little squeeze bottles with the sauce and that's it."
How to make the Food Network star's doughnut holes
Yearwood's fill-your-own doughnut holes start with the biscuit dough. "Cut them into four pieces and then we're going to flatten them out and roll them a little bit into the shape of a doughnut hole," she said.
Next, they fry in the oil until golden brown before going on a wire rack to cool. Once all of the doughnut holes have been fried it's time to make the raspberry sauce. Fresh raspberries go in a food processor before being mixed with whipped topping.
Next is the filling. "All you're going to do is pick your poison and then basically you're just going to take this little tip and poke it into the doughnut hole and then squeeze," Yearwood said. 
RELATED: Trisha Yearwood's Easy Popcorn Chicken Gets a Spicy Kick With Sriracha Mayo