Trisha Yearwood's Yummy Chicken Pot Pie Burger 'Tastes Like Childhood'
Trisha Yearwood has double the reason to celebrate. She premiered the 12th season of her Food Network series Trisha's Southern Kitchen and completed her fourth cookbook, Trisha's Kitchen: Easy Comfort Food for Friends and Family. As a child, Trisha was a fan of the comfort classic Chicken Pot Pie, a second version called Chicken Pie, and one she created called Chickless Pot Pie. She has put a twist on the comfort food favorite and turned it upside down into a tasty burger.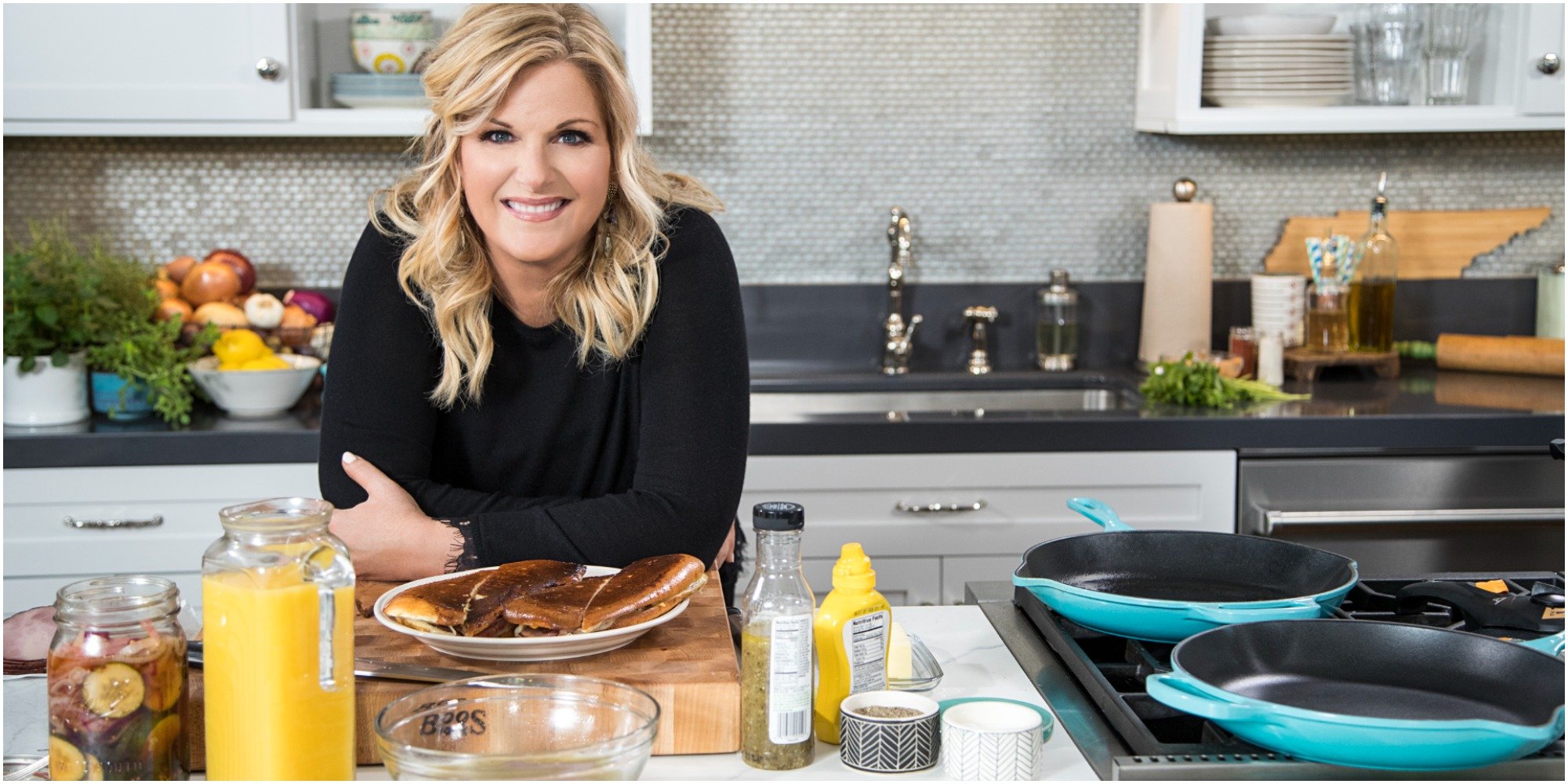 Trisha Yearwood's chicken pot pie burger is easy and filling
This twist on the classic burger pairs chicken and all the fillings you love in a hearty chicken pot pie meal but comes together without all the fuss.
The country music superstar uses ground chicken as the base for the burger. Ground chicken is a cost-efficient way to use the popular poultry item.
In an interview published by Taste of Country, Yearwood said the dish "is everything you'd want it to be."
"When you bite into it, you're like, 'This tastes like childhood,'" Yearwood admitted. "So, I do get requests for that one a lot at the house."
The burger patty is a mixture of several yummy ingredients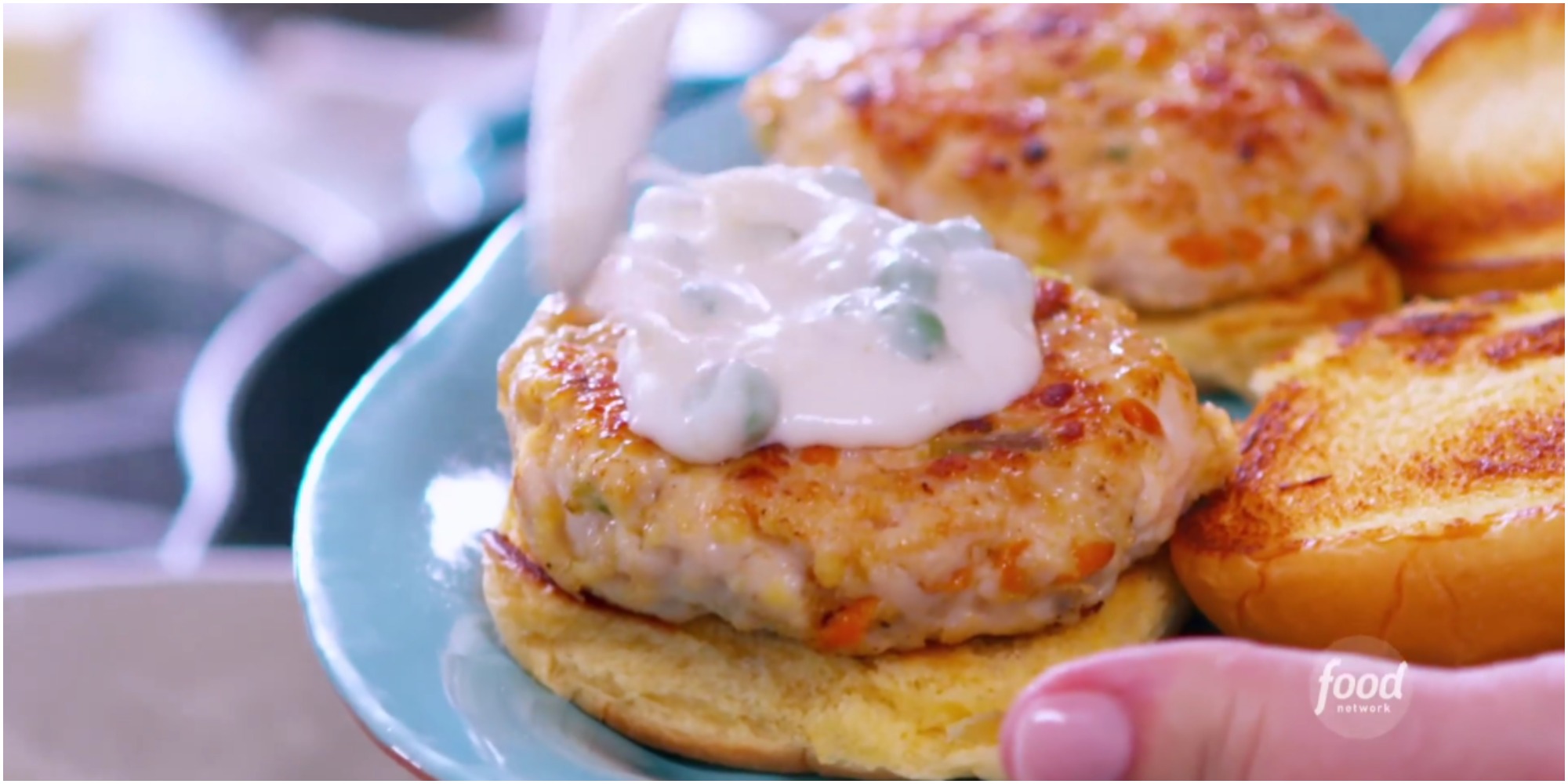 The base of the burger patty is ground chicken. However, a plethora of chopped vegetables add to the delicious factor.
Trisha sautes celery, carrot, shallot, chicken bouillon, celery seeds, and salt. To that, she mixes in panko breadcrumbs and milk and black pepper before adding in the ground chicken.
After shaping the meat mixture into patties, as seen here, Trisha places them in a hot skillet where she cooks each until browned and cooked.
A luscious sauce is spooned over the top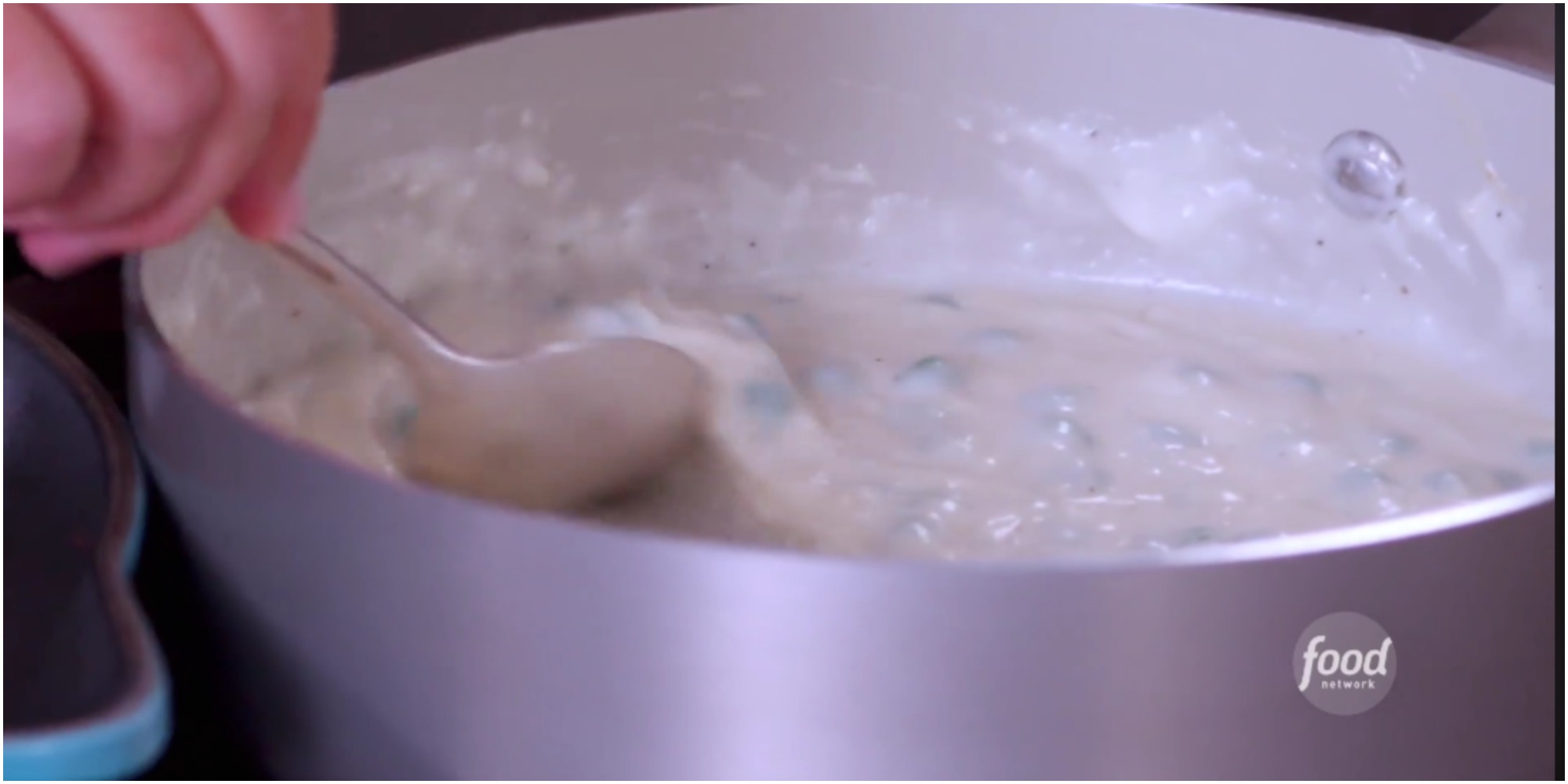 The sauce is a combination of the creamy white sauce one would find inside a traditional pot pie.
In a separate saute pan, the Food Network star adds butter, flour, and garlic powder. She constantly mixes to form a paste which she thins out with milk. As the sauce thickens, Trisha adds peas.
To serve the flavorful burgers, Yearwood places them atop soft hamburger buns. Topped with the sauce, this deconstructed version of the family favorite is complete.
Trisha says her new cookbook is a combination of family favorites
"The book is a combination of a few things you've seen on the TV show and a lot of things that were kind of born out of ideas," Yearwood explained.
"Garth [Brooks] would say, 'Can you make a breakfast lasagna, but not just a casserole — like, with the lasagna noodles, totally lasagna, but breakfast?'" she revealed.
"I made it several different ways and times and figured out what the best way was, and that became a recipe," Yearwood explained as reported by Taste of Country.
Trisha's Southern Kitchen airs Saturdays at noon EST on the Food Network.
The full recipe is available on the Food Network website.
RELATED: 'Trisha's Southern Kitchen': Trisha Yearwood's Mac and Cheese is a Creamy, Dreamy, Comfort Food