'Trisha's Southern Kitchen': Trisha Yearwood's 'Un-fried' Chicken 'Is So Good'
"Trisha's Southern Kitchen" star Trisha Yearwood has created an un-fried chicken recipe with all the crunch and taste of a traditional preparation and half the calories.
Trisha Yearwood enjoys Southern food staples such as fried chicken, mashed potatoes, and other stick to your ribs meals. However, there are times when she wants the taste and texture of those favorites without the extra calories. One of the most popular recipes for her Food Network series Trisha's Southern Kitchen is for "un-fried" chicken. It is an easy technique to get the meat crispy outside, and tender inside that guests will love in a flash.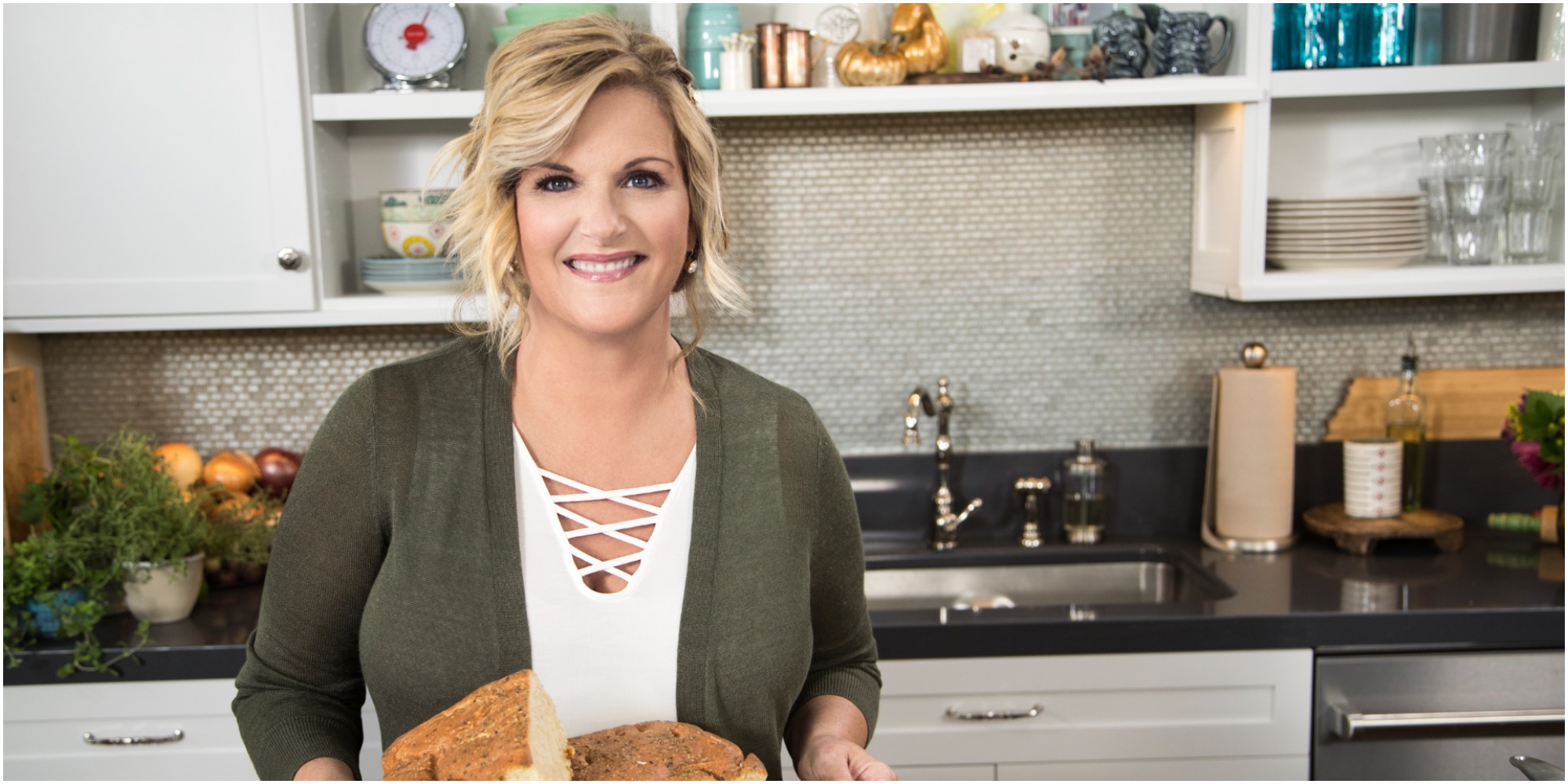 Un-Fried Chicken is an easy weeknight meal
Yearwood says that this particular meal is easy for a weeknight meal. It comes together rather quickly and works as a great main dish for both children and adults.
The country superstar uses white meat, boneless chicken breasts for this dish. They are leaner and are prepared more quickly than traditional bone-in chicken.
"Fried chicken is a staple in the south, and you've gotta have it. But, it's not the healthiest thing. There's a way to make the fried taste of chicken without actually frying it," Yearwood explained.
She creates a mixture of buttermilk and hot sauce. After sprinkling both salt and pepper on the chicken, she adds it to the buttermilk dredge. It's a great way to tenderize chicken and can be made the night ahead it will be served.
Yearwood said there is no frying necessary, let the oven do the work
In a dish deep enough to hold the mixture for the coating, add breadcrumbs, Parmesan cheese, lemon zest, red pepper flakes, salt, and pepper. Coat the chicken thoroughly and then put it in the refrigerator to set.
When ready, bake the chicken until the desired doneness.
"This isn't one of those things where people are going to say, 'Oh, you made this healthy,'" she said. "I don't want people to say, 'this really good for you.' I want people to say 'this tastes good.'"
Trisha Yearwood's healthier eating tips and tricks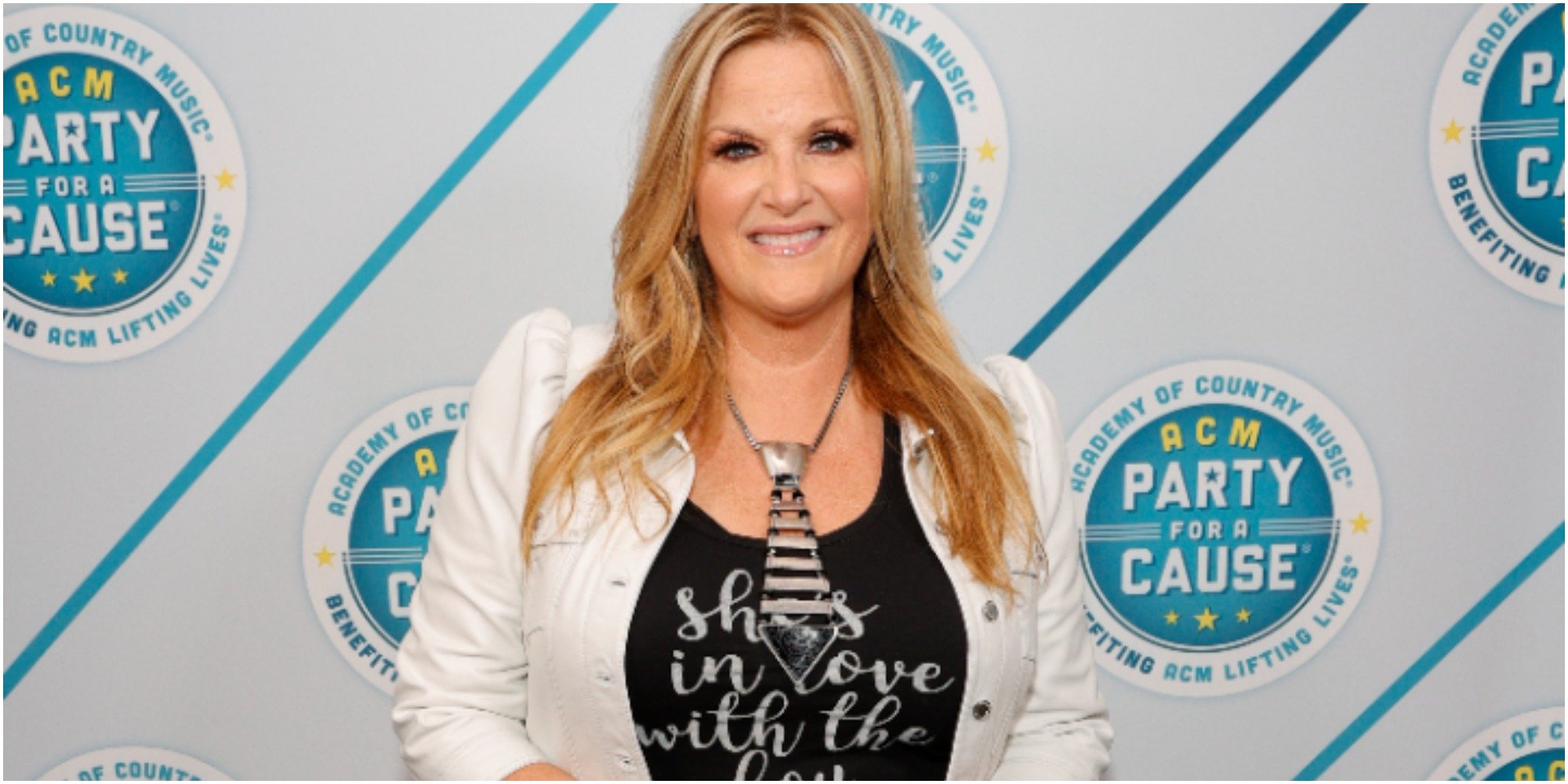 Yearwood shared her tips and tricks for healthier eating in an interview with NBC's Today.
"I think the biggest thing I've learned with trying to cook healthier is that I don't use lower-fat substitutes like skim milk, and I don't skip butter or cream. For me, I enjoy the flavors, and I'd rather have a little bit of the good stuff and control the portions — that's also why I don't use sugar substitutes," the country superstar revealed.
"That being said, I've really been loving non-dairy kinds of milk like almond, and I love how you can turn raw cashews into a cream. I make this black bean lasagna that Garth [Brooks] loves, and it's layered with a vegan "ricotta" I make out of tofu, cashews, basil, and olive oil. This isn't just good for being vegan; it's like, oh, that's SO good, and even has more flavor than regular ricotta cheese," Yearwood explained.
Trisha's Southern Kitchen airs Saturdays at noon EST on the Food Network.
The full recipe is available on the Food Network website.
RELATED: 'Trisha's Southern Kitchen': Trisha Yearwood's Mac and Cheese is a Creamy, Dreamy, Comfort Food