Tristan Thompson Got a New Hairstyle and Fans Are Trolling Him for It: 'It's Giving Me R. Kelly Vibes'
Tristan Thompson, who is known for his simple look, has gotten a bit of a makeover. The NBA star recently switched up his normally short hairstyle and showed off the results on social media. But while plenty of people complimented him on his new 'do, Thompson also became the brunt of a few jokes from both his fans and friends.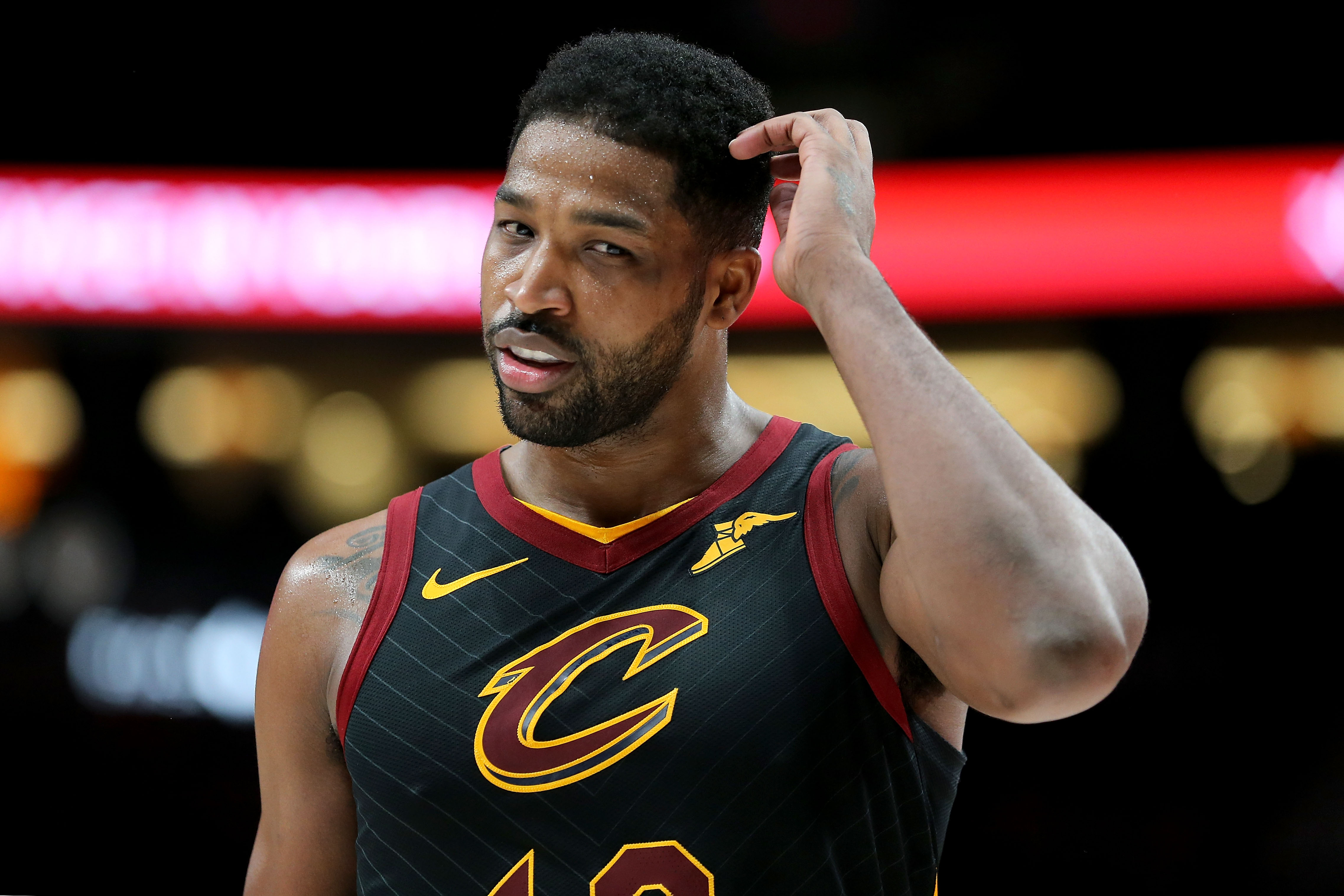 Tristan Thompson's new hairstyle
Thompson showed it off on Instagram on Friday, July 24. "New look," he captioned a selfie showing him rocking neatly braided cornrows and a trimmed goatee.
The post garnered over 150,000 likes and a trove of compliments from the likes of Roy Woods and Nav. But some of his other friends and fans couldn't help but poke fun at him.
"I see you Calvin Cambridge 😂," fellow Cleveland Cavaliers player Larry Nance Jr. tweeted, comparing Thompson to the main character in 2002's Like Mike.
"Jake Shuttlesworth?" Rob Kardashian countered in a comment that has received over 500 likes, referencing Denzel Washington's character in the 1998 sports drama He Got Game.
Meanwhile, a third person confused him for Kawhi Leonard while someone person wrote: "It's giving me R. Kelly vibes." While R. Kelly has worn a low-cut for years, fans remembered that he famously rocked cornrows with mini baby hairs and a goatee in the earlier days of his career and started laughing under the comment.
What Tristan Thompson has been up to other than that
The switch-up came amid reports that Thompson has been filming Keeping Up With the Kardashians with Khloé Kardashian. The pair dated for over two and a half years before breaking up after Thompson's cheating scandal with Jordyn Woods in February 2019. However, after some time apart, a source told People in a report published on July 1 that the pair had decided to give their relationship another shot.
"Tristan is working hard to prove himself and has been a great dad to True," the source said, referencing the couple's 2-year-old daughter, True Thompson.
Details about the upcoming season of Keeping Up With the Kardashians are limited, but the family has said that some of it was filmed in quarantine due to the coronavirus (COVID-19) outbreak.
"It'll be all of us in quarantine filmed separately by ourselves," Kim Kardashian West told Jimmy Fallon in a March interview. "We have tripods set up, and our iPhones, and the whole last episode will be what we do in quarantine. I'll get to see what Khloé's doing — I mean, I literally have no idea what everyone else has been doing!"
Detailing what viewers will see from Khloé, executive producer Farnaz Farjam told Elle that the season will focus on her relationship with Thompson as they work to raise their daughter together.
"Tristan definitely stepped up and helped Khloé a lot with True," Farjam added. "He's totally showing a way more mature side of himself. I think so much more [highly] of him now. Now that I didn't like him before, I just like him so, so much more."
E! News reports that Season 18 will return some time in September.