Trolls Are Wishing Coronavirus on Jameela Jamil But She's Got the Perfect Clapback
Jameela Jamil's trolls are not holding back but the actress has the perfect response.
Jameela Jamil is nothing like her character on The Good Place. Tahani Al-Jamil, the actress' character, is a superficial attention seeker. Her character develops over the course of the show, and for the most part, she learns the error of her ways.  
The actress who plays Tahani is anything but superficial or shallow. Jamil is kind, responsible, and honest about her struggles with mental health.
Sometimes, however, social media trolls read her actions the wrong way. It almost seems like they ascribe Tahani's characteristics to the actress who plays her on TV. 
Jamil isn't one to take criticism lying down. She always has the perfect clap back at the ready. 
Trolls crossed a line with Jameela Jamil 
Jamil is so forthcoming about her struggles with mental health that some social media denizens think she's doing it for attention. She's even been accused of having Munchausen syndrome, a mental disorder characterized by seeking medical care for attention. Munchausen sufferers may fake a cancer diagnosis, or even poison themselves to get a doctor's treatment. 
Publicly saying someone has a serious mental disorder because they've been open about their struggles is pretty low. Of course, as is their nature, internet trolls continue to lower the bar on acceptable behavior.
Not only did trolls on twitter accuse Jamil of having Munchausen, but they made light of the coronavirus pandemic by saying they think Jamil will be the first celeb to get it. The implication is that she will say she had the virus for attention. 
One twitter user wrote: "Jameela Jamil will definitely day [sic] she 'survived' coronavirus won't she." Other users speculated Jamil would use the virus to get more exclusive interviews. 
Jameela Jamil called her critics basic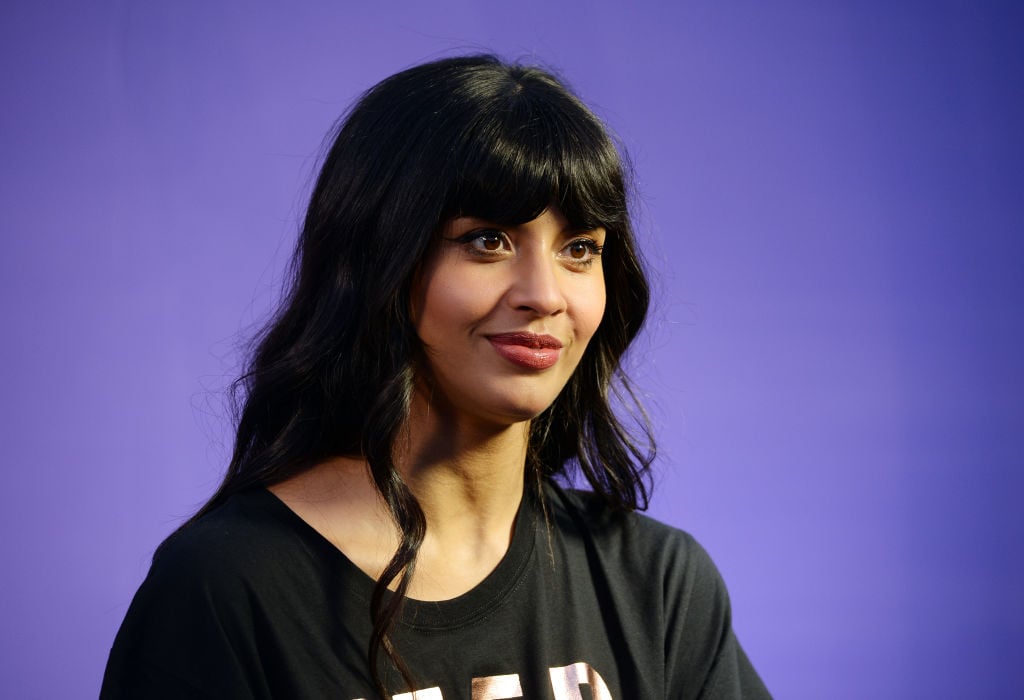 Jamil had a witty reply ready and waiting for her trolls. She tweeted "If you're gonna make a joke about how I am going to be the first actress with coronavirus, ya late and ya basic," in conjunction with screenshots of the coronavirus tweets from trolls. 
She went on to defend the true victims of hurtful tweets. Jamil wrote: "Joking about my mental and physical health doesn't hurt me as much as other more vulnerable people with chronic illness/invisible disability/actual munchausens."
Jamil has had to defend herself a lot lately. She thinks that her activism is what incites the trolls to attack her.
Jamil posted about how tired she is of defending herself and her family. She included the Munchausen accusations in her mini-rant and made it clear her behavior isn't for attention. She's tired of defending herself and questions the trolls' motivation.
She tweeted: "And for what? To stop me from being an activist against eating disorders? To stop me from destigmatizing conversations about mental health, suicides, sexual consent, abortions, women's rights, trans rights?"
Jamil may be right. Her outspoken defense of the issues she believes in could be at the heart of the attacks. But she's not giving up any time soon. 
Jameela Jamil is outspoken about her depression 
There's a reason Jamil won't keep quiet. She is a depression survivor herself, and she wants people to know that the symptoms aren't always what you'd expect. 
According to Jamil: "I didn't identify that I had depression, because I wasn't crying all the time; I wasn't lying down eating ice cream under a blanket. It was a complete lack of emotion. It was a complete lack of care about myself, about other people, about anything." 
Depression can, and often does, present as a lack of emotion. In Jamil's case, things got so bad that she attempted suicide multiple times before she was able to get the help she desperately needed.