'Trolls World Tour' Movie Review: Is It Worth $19.99?
Trolls World Tour is the first major studio movie to release on VOD during the coronavirus (COVID-19) pandemic. It is technically still playing in theaters if you live in a place where theaters are still open. The other early VOD releases — including The Invisible Man, The Hunt, Birds of Prey, Call of the Wild, Onward, Just Mercy — had gotten at least a week in theaters first.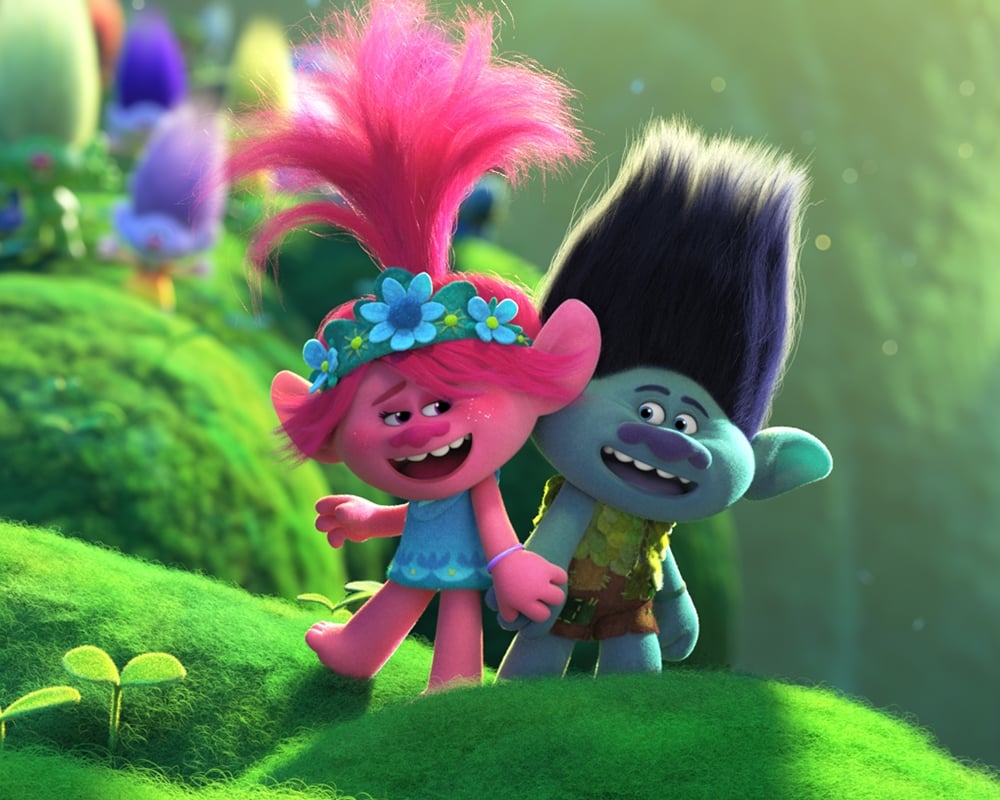 The sequel to Trolls is a family movie, so it offers vital new content to young ones stuck at home. The $19.99 price tag is rather hefty, but that's the cost of one adult and one child movie ticket in most cities. So if you have two kids, that's already a bargain. Of course, the real issue is you won't be paying for just one 48-hour window. Kids will want to watch it over and over again.
Catching up with the 'Trolls World Tour'
Trolls World Tour recaps the first movie quickly. Poppy (Anna Kendrick) is the queen of her trolls now, and Branch (Justin Timberlake) is her friend but struggling to tell her how he really feels.
That is the first of many parallels to the plot of Frozen 2. Both sequels were in development at the same time, so it's just a funny coincidence that both Disney and Dreamworks animators came up with similar sequel ideas. They weren't the best minds thinking alike. Those still belong to Pixar and Lord and Miller. It's remarkable that neither the Disney nor Dreamworks version could figure out how to develop the same plot threads.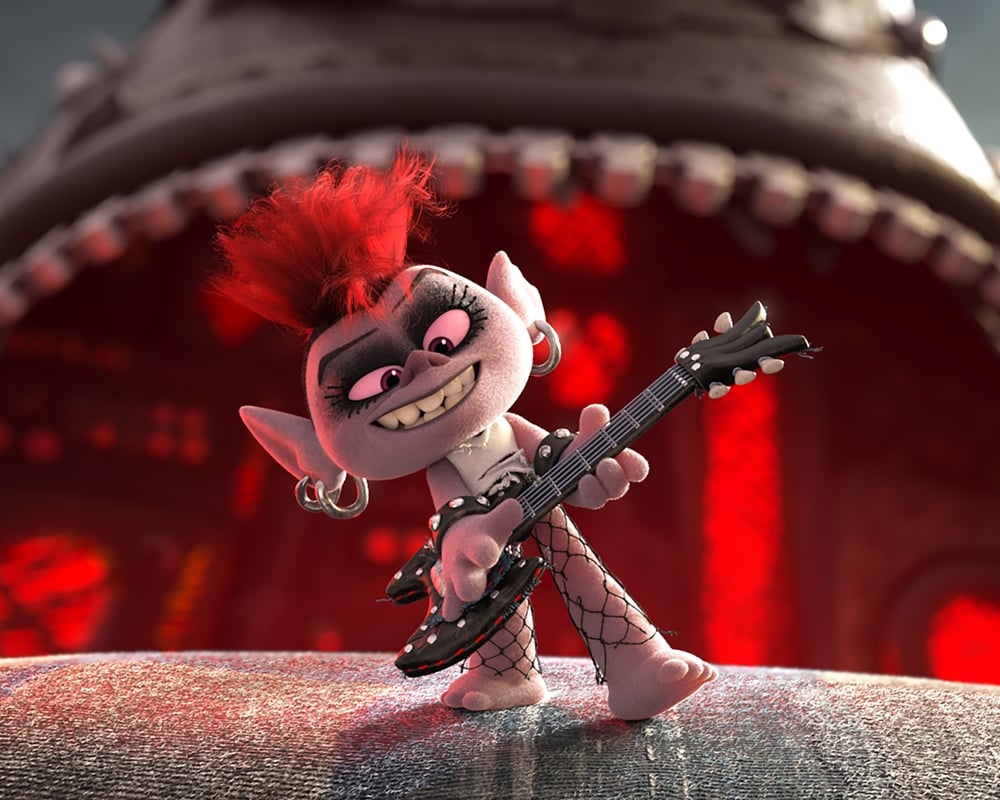 Queen Barb (Rachel Bloom) of the rock 'n' roll trolls invites all the other troll communities to a world tour. Her plan is to collect their magical music string that gives them all musical powers. King Peppy (director Walt Dohrn replacing Jeffrey Tambor) explains the trolls used to be all one community, but they fought over music. So they each split off into a different musical style with their own string. It's the Tower of Babel for music.
The music of 'Trolls World Tour'
The music is what makes Trolls World Tour the most fun. It's mostly cover songs, including "One More Time," "Rock You Like a Hurricane," "Good Times," "Groove Is In the Heart," "Wannabe," "Gangnam Style," and more. "Trolls Just Wanna Have Fun" has new lyrics, and there are a few original songs. The movie puts good music in your house. Be honest: You've already heard "Into the Unknown" and "Lost in the Woods" enough.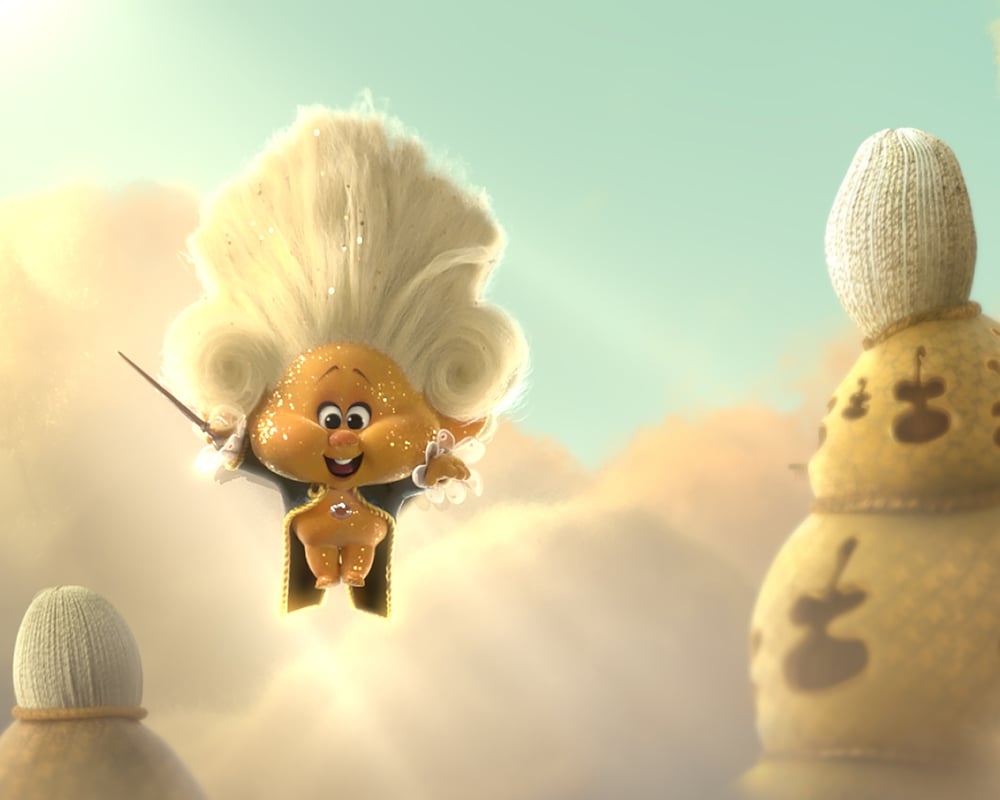 Visiting the worlds of other musical genres is fun, and Trolls World Tour can teach kids about different styles of music. The country song "Born to Die," which Kelly Clarkson sings, is dark. It teaches that music isn't only for making you happy. It's valid to explore how music can express and work through sadness, too, but death is kind of extreme. How about a love song about a breakup?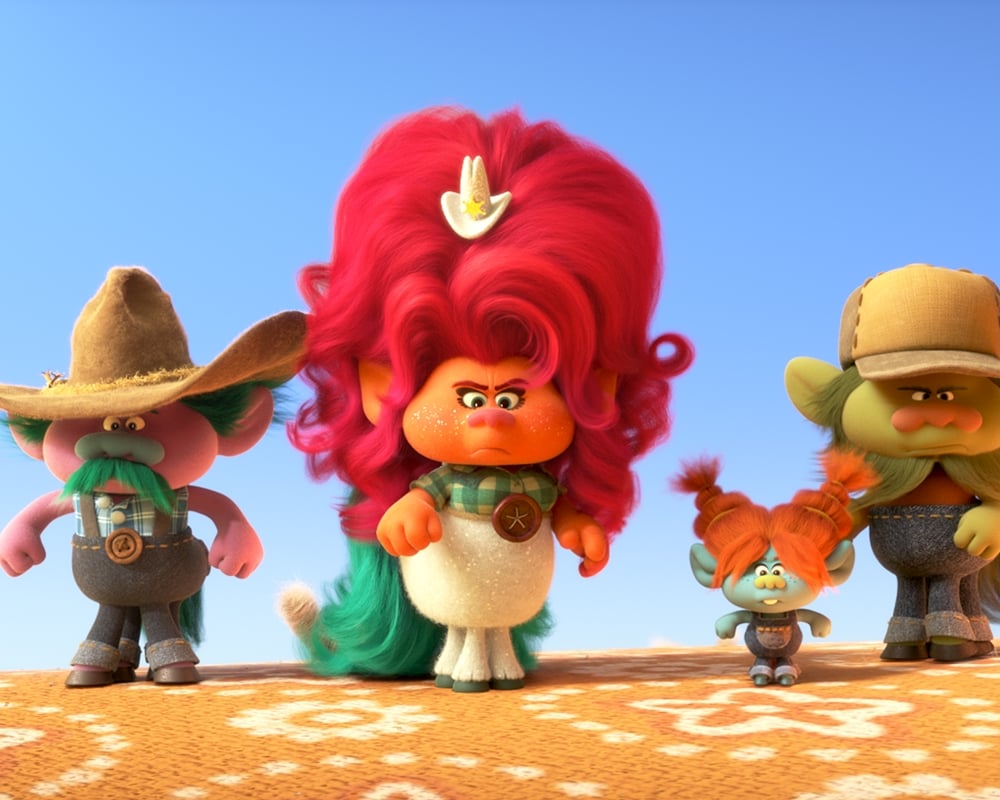 The message behind all the different music is you can be more than one thing. That's valid, but the idea isn't as developed as the themes are in, for instance, Lego Movie, Frozen, Moana, or Toy Story. The most consistent theme is a scathing amount of shade thrown at pop music as the destroyer of art. And Timberlake is the star of this movie! 
The animation of 'Trolls World Tour'
Trolls World Tour spends the right amount of time in each musical genre world. You get a sense of them but don't overstay. Each one incorporates the theme of its genre into beautiful, colorful backgrounds and character design. There are some heavy metal album cover-esque images, troll style, too.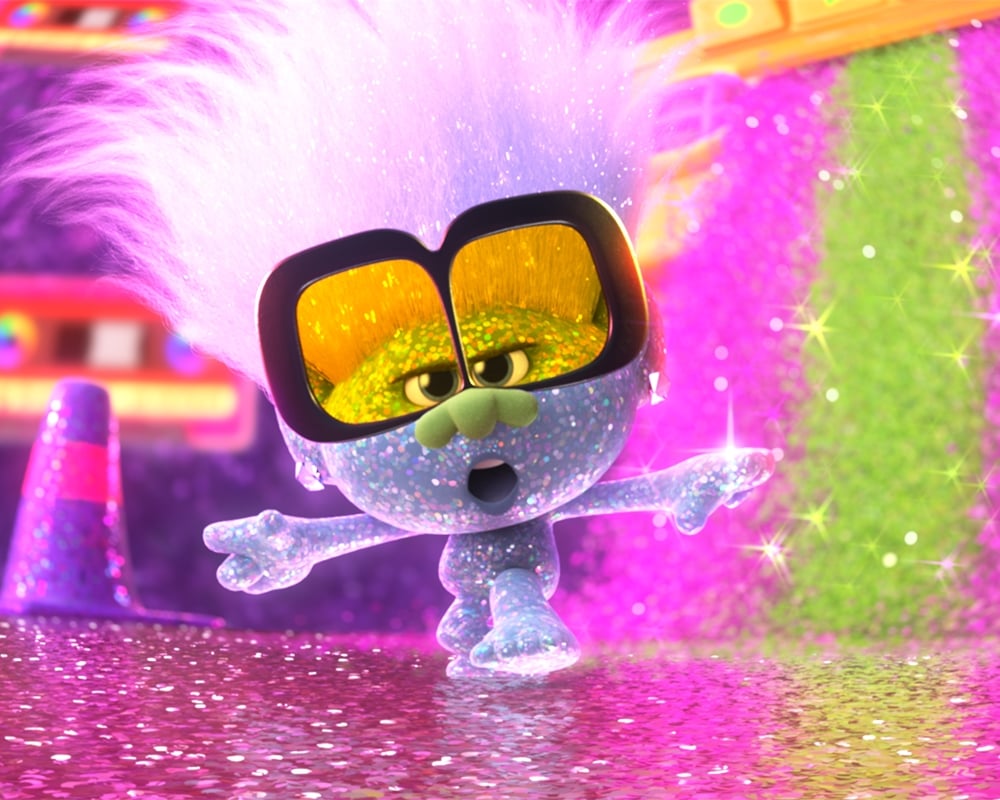 The animation is energetic but not too busy. It's like real dance choreography. The background trolls with one line each are the funniest and most endearing ones.
Trolls World Tour is a good movie for the family to watch together or to let the kids watch by themselves. It doesn't always fully develop all its themes, but it's never boring and it's always fun and uplifting.