'Trolls World Tour': Who Plays Guy Diamond, the Glittery Pop Troll?
The highly anticipated Trolls sequel, Trolls World Tour, is finally available on VOD, and it's giving families stuck at home something fresh and exciting to watch together. The animated film features returning characters, including the glittery silver Pop Troll, Guy Diamond. If his voice sounds familiar, it's because he's portrayed by Big Bang Theory star, Kunal Nayyar.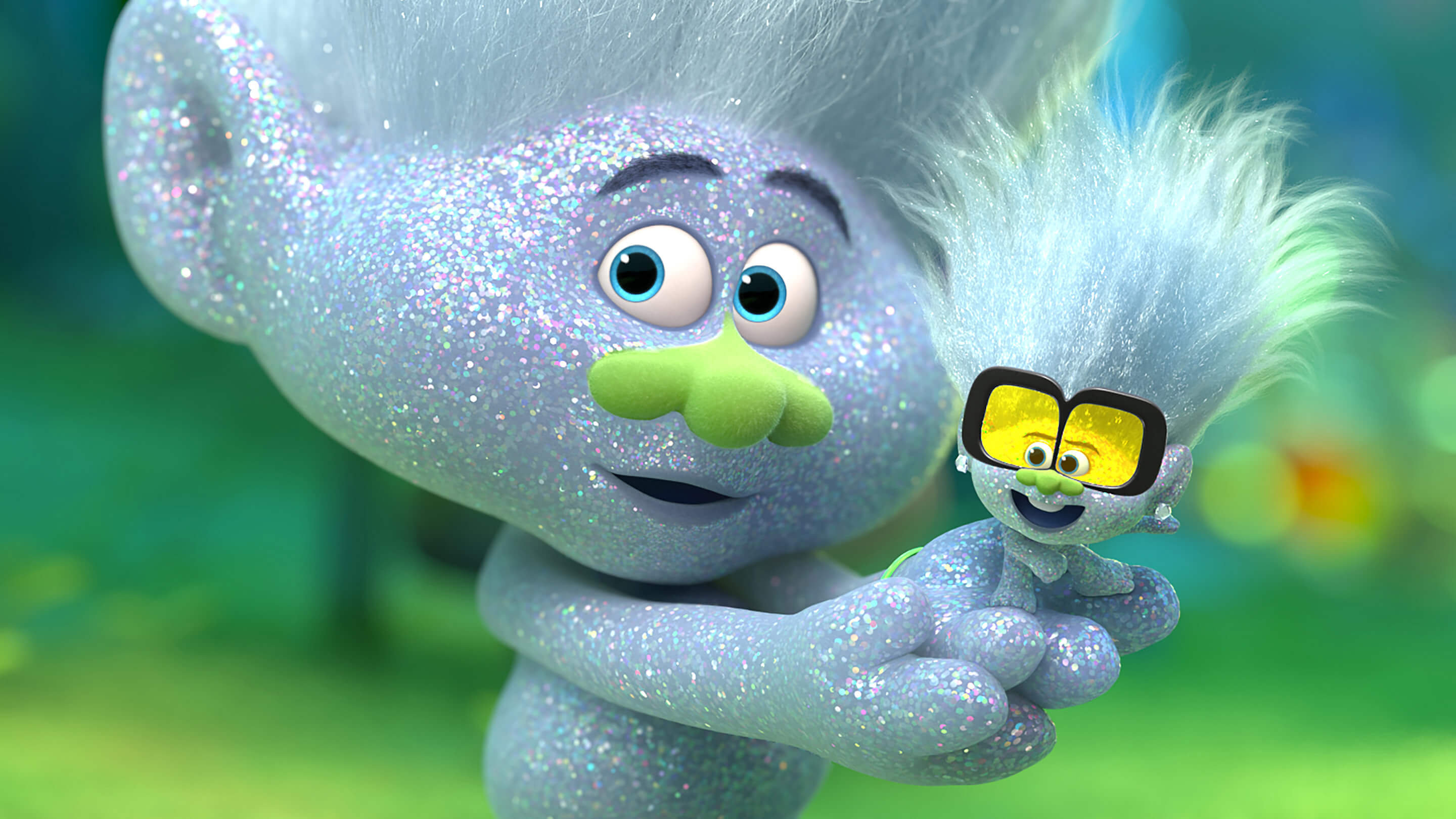 Who is Kunal Nayyar and what else has he been in?
Kunal Nayyar was born in London but grew up in New Delhi, India. While working on his business degree at the University of Portland in Oregon in the late '90s, Nayyar started taking roles in school theater productions. Eventually, he decided to pursue a career in acting and went on to pursue a Masters in Fines Art at Philadelphia's Temple University.
His first TV acting role was a small part on an episode of NCIS, in which he played a terrorist named Youssef Zidan. But, that same year, in 2007, Nayyar was cast as astrophysicist Raj Koothrapali on the CBS sitcom, The Big Bang Theory. The actor was part of the show's main cast for all 12 seasons.
Nayyar has been in a number of other projects as well. He appeared on an episode of The Mindy Project in 2015. And during the same year, he hosted three episodes of The Late Late Show. The actor also voiced Gupta in Ice Age: Continental Drift and appeared in films like Dr. Cabbie and Consumed.
Kunal Nayyar voices Guy Diamond in 'Trolls World Tour'
In Trolls World Tour, Nayyar plays the glittery silver Pop Troll, Guy Diamond. He first portrayed the character in the 2016 Trolls movie and later reprised the role in the 2017 TV special, Trolls Holiday. In the new film, Guy Diamond is still self-absorbed and wild, but he now has a Hip-Hop Troll son named Tiny Diamond, who he loves and adores.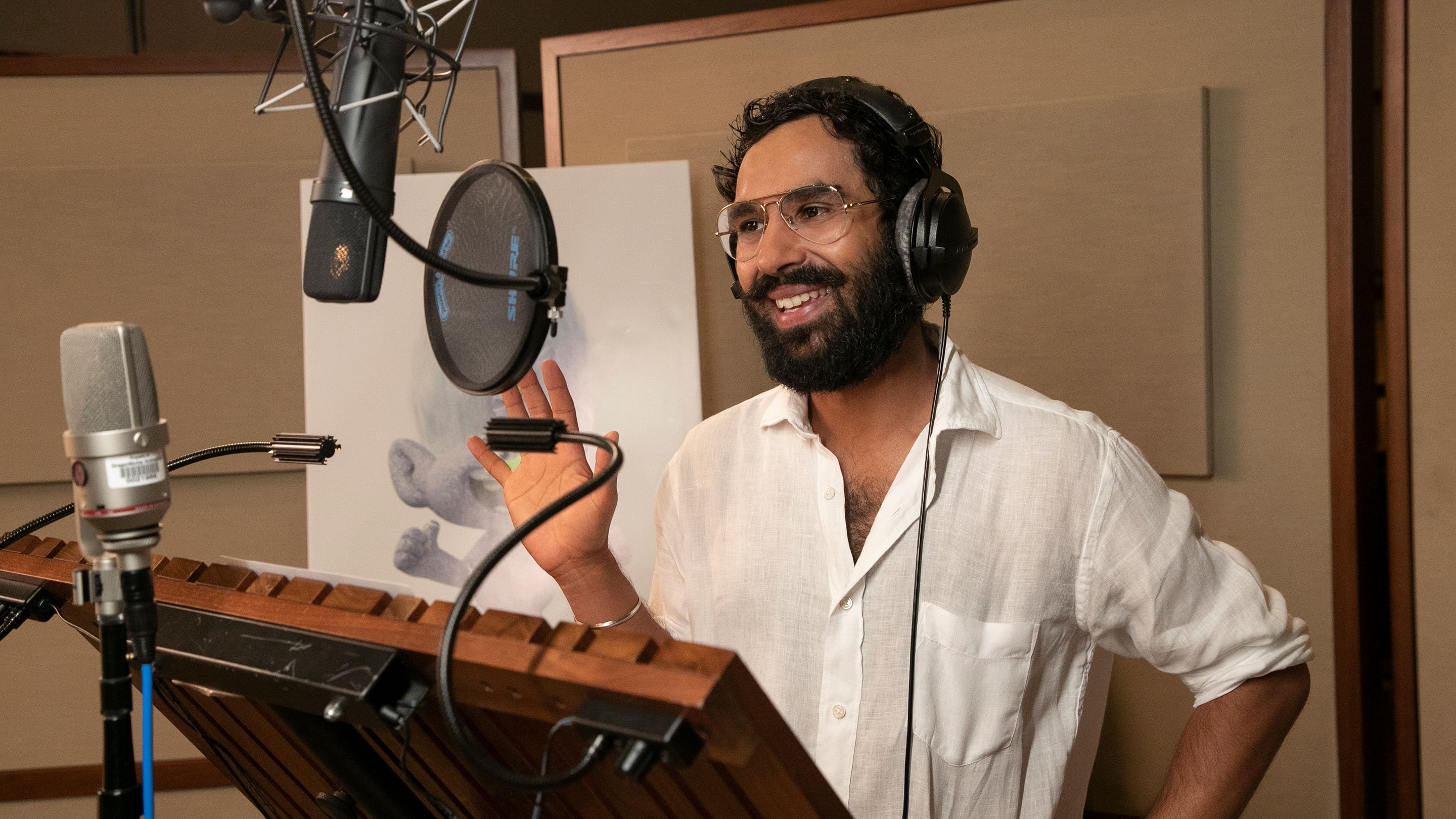 Nayyar isn't the only celebrity voice to return Trolls World Tour. Justin Timberlake and Anna Kendrick are reprising their roles as Branch and Poppy, and James Corden returns as Biggie. The cast also features new celebrity voices, including Mary J. Blige, Rachel Bloom, Sam Rockwell, Kelly Clarkson, Ozzy Osbourne, Jamie Dornan, J Balvin, George Clinton, Anderson Paak, and Kenan Thompson.
What is 'Trolls World Tour' about?
Trolls World Tour picks up where the original 2016 film left off. Poppy (Anna Kendrick) and Branch (Justin Timberlake) learn that there are six troll tribes scattered all over the world, each representing a different type of music. While Poppy is adjusting to life as queen, she gets an invite from Barb, the hard-rock queen with a villainous agenda.
"A member of hard-rock royalty, Queen Barb (Rachel Bloom), aided by her father King Thrash (Ozzy Osbourne), wants to destroy all other kinds of music to let rock reign supreme," the Universal synopsis of the film reads. "With the fate of the world at stake, Poppy and Branch, along with their friends — Biggie (James Corden), Chenille (Caroline Hjelt), Satin (Aino Jawo), Cooper (Ron Funches) and Guy Diamond (Kunal Nayyar) — set out to visit all the other lands to unify the Trolls in harmony against Barb, who's looking to upstage them all."
Where can you watch 'Trolls World Tour'?
Theaters all over the country were shut down due to coronavirus safety measures. So, to accommodate home audiences, Dreamworks and Universal released Trolls World Tour digitally on April 10.
Currently, Trolls World Tour is available through digital retailers like FandangoNow, Vudu, iTunes, and Amazon Prime Video for $19.99.