This One Thing at Trooping the Colour Bothers Kate Middleton
Kate Middleton, the Duchess of Cambridge, does a good job of concealing one thing that bothers her during Trooping the Colour.
Kate Middleton, the Duchess of Cambridge, along with her husband, Prince William, the Duke of Cambridge, and the rest of the British royal family will be attending Queen Elizabeth II's birthday parade, also known as Trooping the Colour, tomorrow. It's a joyous occasion but one part bothers Middleton. Keep reading to learn which part of Trooping the Colour the Duchess of Cambridge doesn't like.

The one thing at Trooping the Colour that bothers Kate Middleton

It's not the parade that bothers Middleton but rather who is in the parade. Middleton is allergic to horses. And there are 200 of them in Trooping the Colour.

In 2008, Middleton reportedly told Kathy Lette, an Australian author, of her allergy after Lette saw her watching a polo match from a tent in the corner of the field.

Here's how the conversation happened according to Lette.

Lette: "Why don't you come and join the rest of the party?"
Middleton: "I've got to pay attention to every second. I'll be discussing the game in minute detail later on."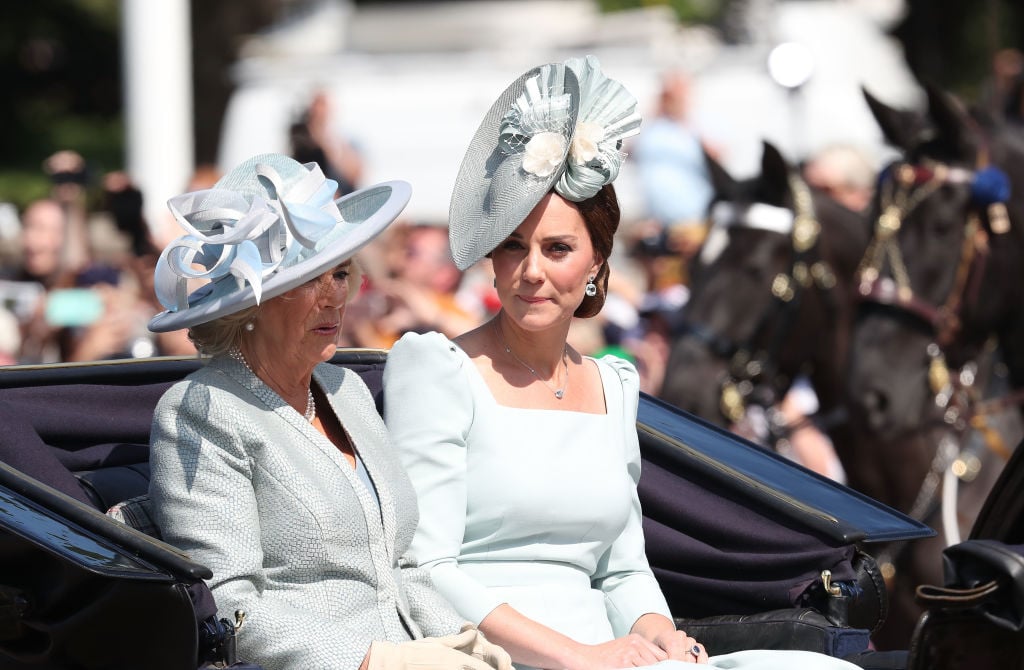 Lette: "You can't be having much fun here. Why don't you play polo yourself?"
Middleton: "I'm allergic to horses."
Middleton's allergy is unfortunate considering the British royal family is known for being extremely fond of horses. Queen Elizabeth II used to ride horseback in the Trooping the Colour until her age wouldn't allow it.

At one time Prince Philip described how much his daughter, Princess Anne, loved horses, remarking, "If it doesn't fart or eat hay, she's not interested."

How Middleton's horse allergy may manifest itself at the parade

Allergy symptoms vary from person to person. With horse allergies, symptoms may include itchy, watery eyes and/or congestion that come with almost any allergy. Another possible symptom is hives. A person could break out in a rash of hives having only touched a horse.

We don't for sure whether or not Middleton gets hives when she's around horses but she probably gets the trademark allergy symptoms of itchy, watery eyes and congestion.

How can Middleton treat her allergy?

Sneezing and having itchy, maybe even bloodshot eyes, at any event wouldn't be good but especially Queen Elizabeth II's birthday parade when the world is watching. Middleton doesn't want to be sneezing or coughing the entire time.

According to Allergic Living, allergy symptoms can be lessened by taking precautionary measures if you know you're going to be near, say, a couple of hundred horses, like Middleton.
She can avoid horses at the celebration — Sorry, Kate, no petting horses — and take allergy medicine prior to the parade. And just in case, Middleton may keep tissues in her handbag or clutch if she sneezes.

Why Kate Middleton will sit with Camilla at Trooping the Colour

Tomorrow, Middleton will ride in a horse-drawn carriage with Camilla, the Duchess of Cornwall, as she's done since she married Prince William in 2011.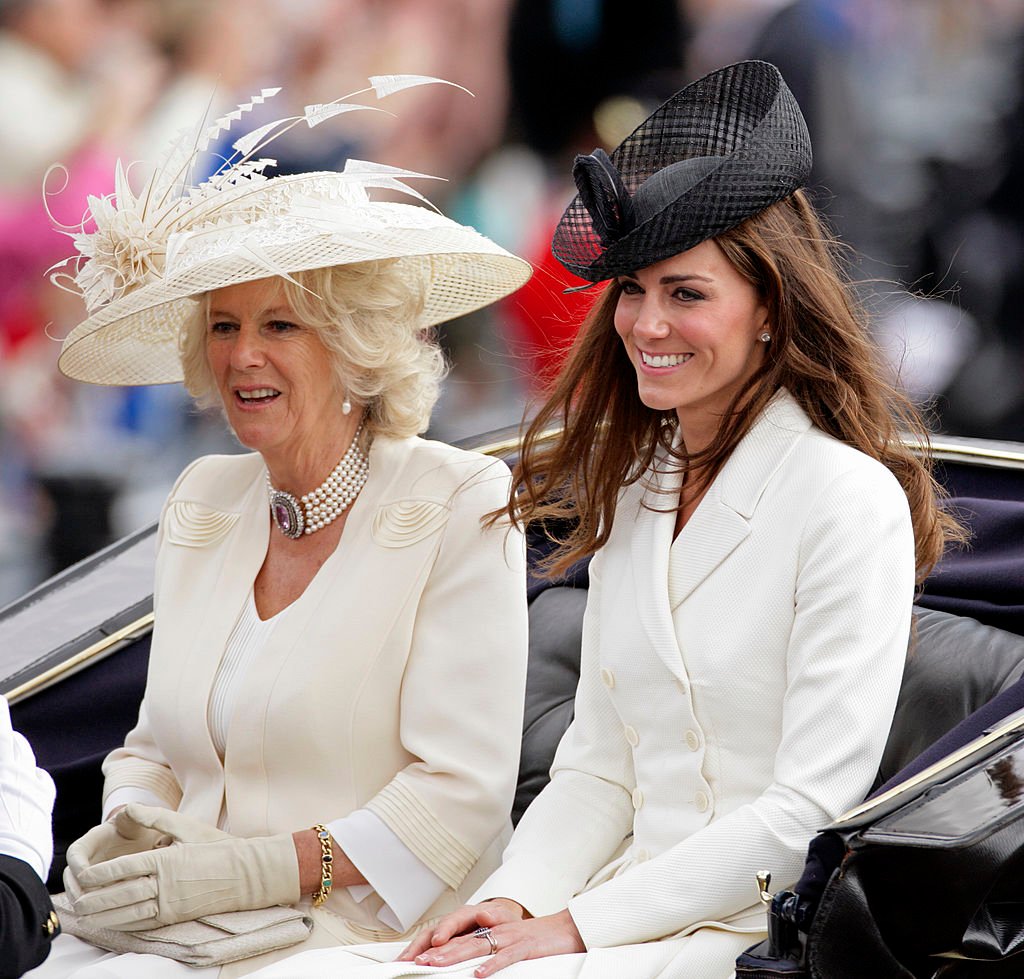 The women hold similar roles in the royal family. They're both set to become queen consorts because they're married to future monarchs.
After the parade, they'll meet up with the rest of the royal family on the balcony at Buckingham Palace (it's been renovated recently) where they'll watch planes fly over ahead in an air show.

Meghan Markle and Prince Louis will attend

Two members of the British royal family will receive extra attention from onlookers and the world during the parade tomorrow.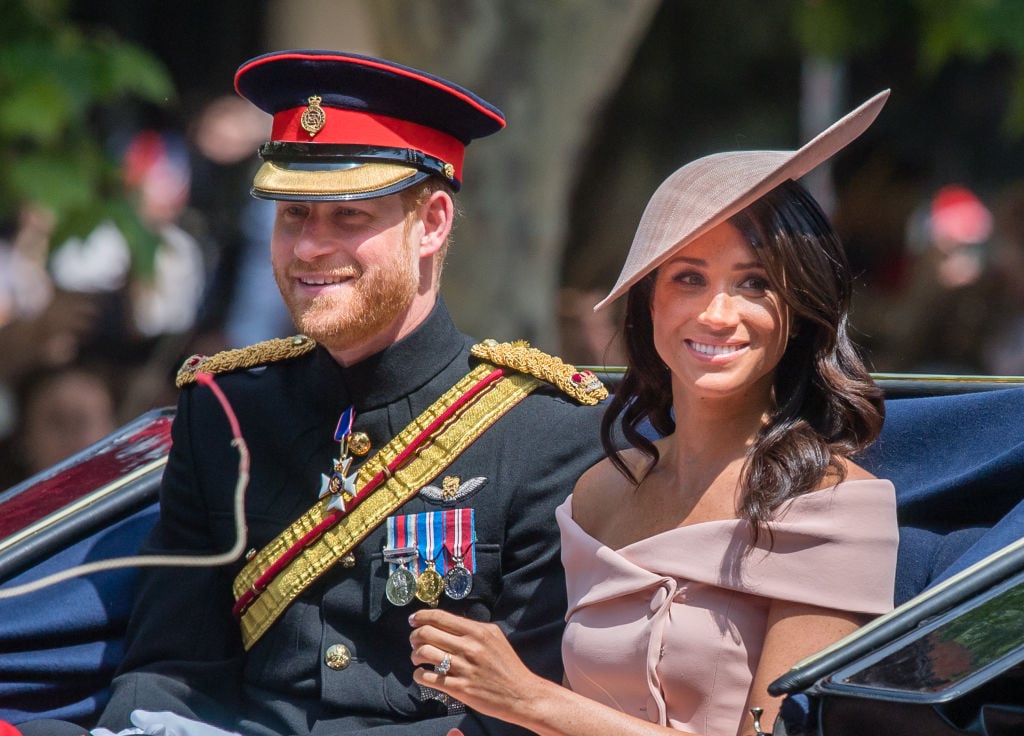 Prince Louis, Middleton and Prince William's youngest child, will be attending the parade marking his first official royal event.

As for Meghan Markle, she's set to come out of maternity leave to attend Trooping of the Colour. Baby Archie will stay at home while his mom and dad ride in a carriage together during the parade.