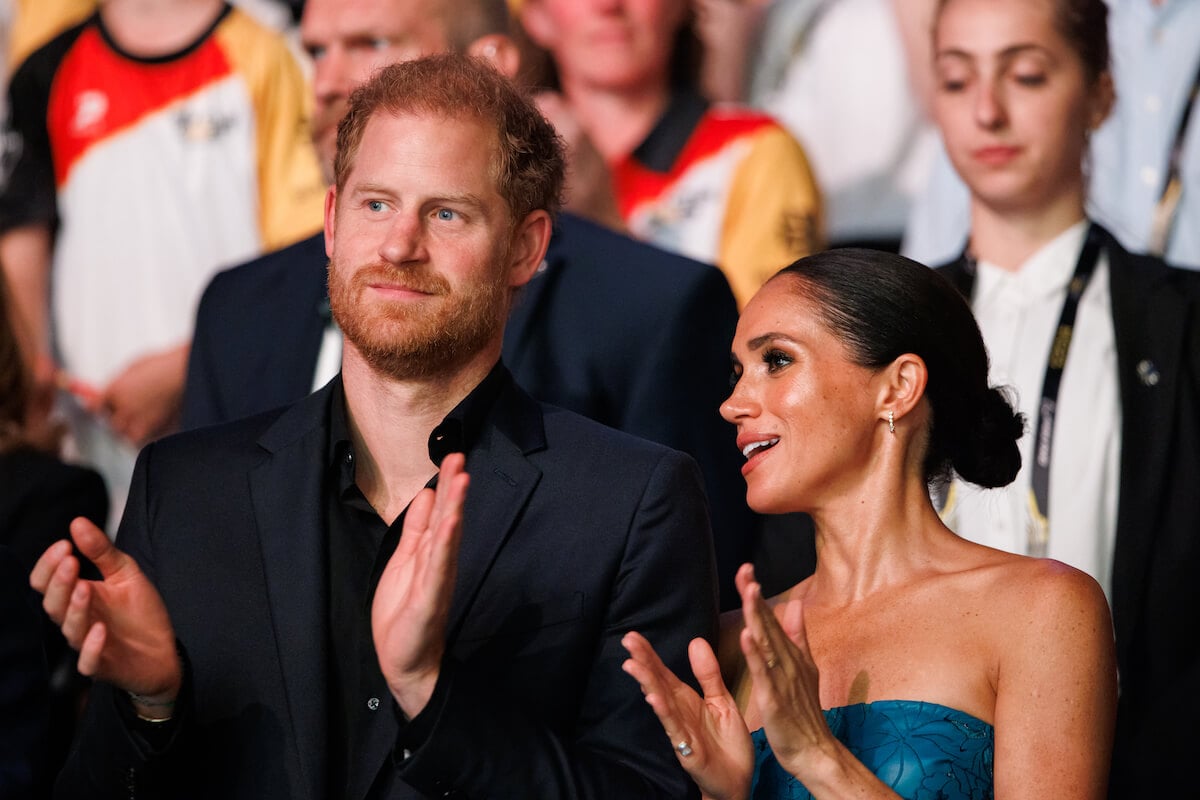 'Trophy Husband' Prince Harry Looked 'Out of Place' Next to Meghan Markle at Local Charity Event — Expert
Prince Harry and Meghan Markle attended a charity event hosted by Kevin Costner on Sept. 22, 2023.
The 2023 Invictus Games might be over, but Prince Harry and Meghan Markle's appearances haven't stopped. Back home in California, the pair were spotted at a local charity event where, according to an expert, the Duchess of Sussex, guided her "sheepish" husband, the Duke of Sussex. 
Harry and Meghan attended a charity event for Santa Barbara first responders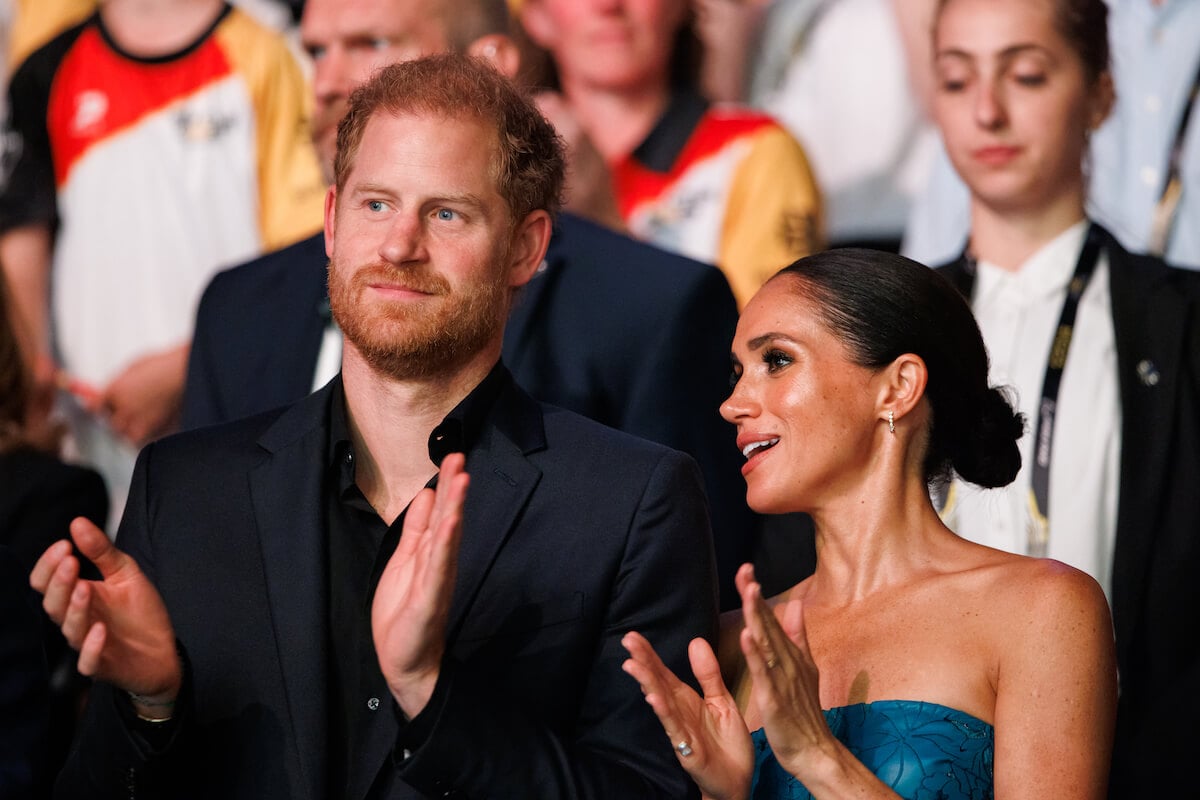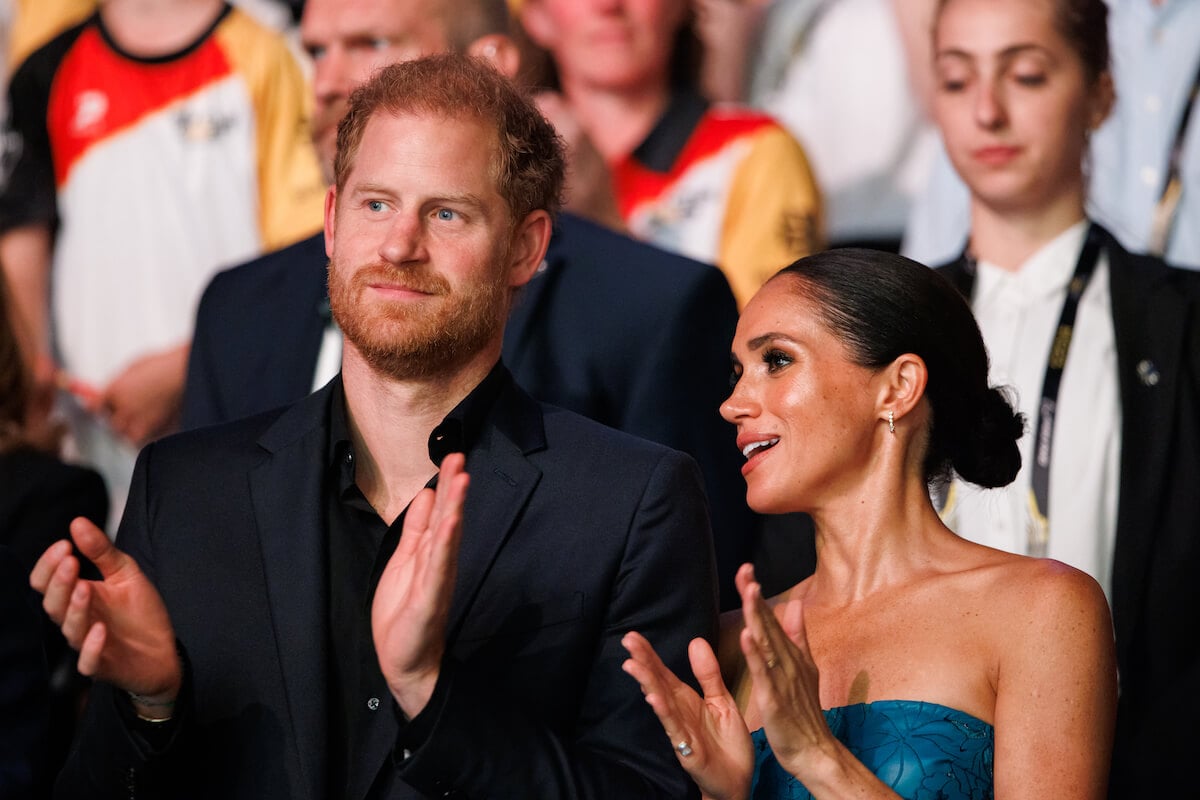 On the heels of the Invictus Games in Düsseldorf, Germany, Harry and Meghan returned to Montecito, Calif., where they continued making public appearances. Albeit a little more low-key compared to the international sporting competition for wounded war veterans.
On Sept. 22, 2023, the couple attended a local charity event hosted by Yellowstone alum Kevin Costner. Harry and Meghan attended the One805 First Responder Fundraiser in Santa Barbara, Calif., at Costner's estate, which celebrated the area's first responders. 
The goal? To raise essential funds through the evening's star-studded event, including not only VIPs like Harry and Meghan but also $12,000 'last chance' tables and musical guests. 
Additionally, Harry and Meghan took the stage to present Costner, an ambassador to the charity, with an honorary award. They reportedly talked with the actor upon their arrival and proceeded to chat with other VIP guests, such as Oprah Winfrey and Ellen DeGeneres.
Harry looked 'out of place' next to Meghan, expert says
Body language expert Judi James analyzed Harry and Meghan's demeanor in footage from the charity event. In her opinion, it appeared Meghan looked more at ease than her husband of five years. 
"Meghan clearly stamps this one as 'Her' event, with Harry looking slightly sheepish and out of place as they mingle with the guests and celebrities at this Santa Barbara charity bash," James told The Sun's Fabulous. 
Meghan's body language reflected her excitement, the expert noted pointing out her hand motions and beaming smile. "Meghan's trait of hand-clenching, with her hands clasped high at chest level, and her rather overkill smile shows how delighted she is to be there," James said. 
"The way she steers Harry about makes him look suspiciously like a trophy husband," she added. 
Meghan had a 'toe-curling moment' of being Harry's 'parent' at Santa Barbara charity event
James continued, highlighting a slightly awkward moment between Meghan and Harry as they gave Costner his honorary award. Standing onstage, they played a small game of pass-the-award before it found its way to the Let Him Go star. 
"A toe-curling moment came as Kevin Costner arrives to accept his award from the pair," James told the outlet. Harry has been relegated to stand behind his wife so she can for some reason take the award off the stand to hand it to Harry first, placing her in the role of parent."
Meghan "then places a hand on Harry's back as though steering a small, sheepish child on speech day, with what looks suspiciously like a bit of a push as he steps obediently towards [sic] Costner."
Showbiz Cheat Sheet acknowledges conditions and cultures can impact body language and is sensitive to all backgrounds.