The True Story Behind 'King Richard' and What the Movie Got Wrong: Venus and Serena Williams' Sisters Weigh In
Venus and Serena Williams are absolute icons. Not only have the two sisters dominated the tennis world for more than a decade, but they also made a splash in the sport as two women of color. Tennis is historically white, and Venus and Serena Williams upset this paradigm. They've changed public perception of women and people of color just by going about their everyday lives.
Now, fans are finally getting an origin story for these two superstars.
'King Richard' is the origin story the world has been waiting for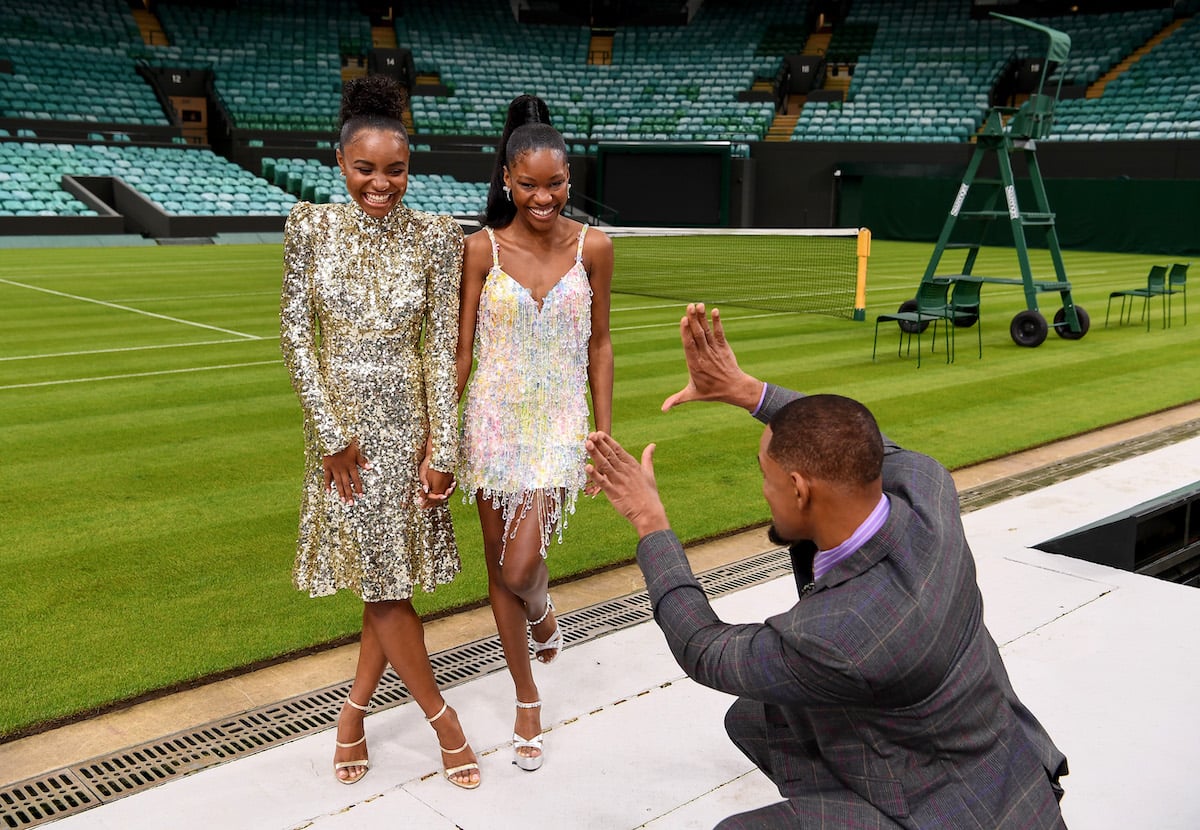 Venus and Serena credit their father, Richard Williams, for their outstanding success in tennis. Now they're immortalizing him in film. King Richard is about how Richard got his daughters into tennis and didn't stop pushing until they were the best of the best. Will Smith plays Richard as he does everything he can to get Serena and Venus to go pro. 
According to USA Today, Richard's daughters started off practicing on the public courts of Compton, California, a city with a troubled history, to say the least. Smith says he identified with Richard, and even compares him to his own father.
Serena and Venus produced the movie and claim that it is as true to reality as possible. However, History Vs Hollywood has found some inconsistencies between reality and the portrayal of Richard in King Richard. 
Richard Williams got Serena and Venus Williams into tennis to make money 
One of the main differences between the movie and reality is Richard's motivation. In the movie, it seems like he wants to disrupt a mostly white sport. Although Venus and Serena are two of the most successful Black tennis players of all time, that's not why Richard dedicated his life and theirs to the sport.
According to his own autobiography, Richard decided his children would become tennis stars before they were even born. He was watching a tennis tournament on TV and saw that the winner took home $40,000 in just four days. Richard, a nighttime security guard, saw dollar signs. He even wrote a 70-page plan for transforming his future children into tennis greats.
His ultimate motivation was money, not disruption or social change. Later, Richard changed his mind about making money off his children, but his plan was already in motion. And it worked. Richard made his daughters tennis stars, and it happened (mostly) in the manner he wrote in his original plan. 
Did Richard really fart to get out of an uncomfortable meeting?
Serena and Venus both claim their father would fart to get out of uncomfortable meetings. According to USA Today, Smith said Richard would fart in meetings with agents "if he wasn't hearing what he wanted to hear in the meeting." History Vs Hollywood hasn't found any evidence of this practice.
When asked on Jimmy Kimmel Live, Serena danced around the topic. She did not confirm or deny that Richard actually farted to end meetings that displeased him. More importantly, Richard did not write about any such instance in his memoirs. Considering Richard's thorough and truthful writing, if it didn't make it in, it probably didn't happen.
Although his daughters fought to portray him in a kind light, Richard isn't shy about admitting his own flaws and failings in his book, Black and White: The Way I See It.