The Truth About Dolly Parton and Porter Wagoner's Famous Witty Ad-Libs
Article Highlights:
Why Dolly Parton and Porter Wagoner always sang about people fighting
The country duo's famous, funny ad-libs
It was better to fight in a song than in real life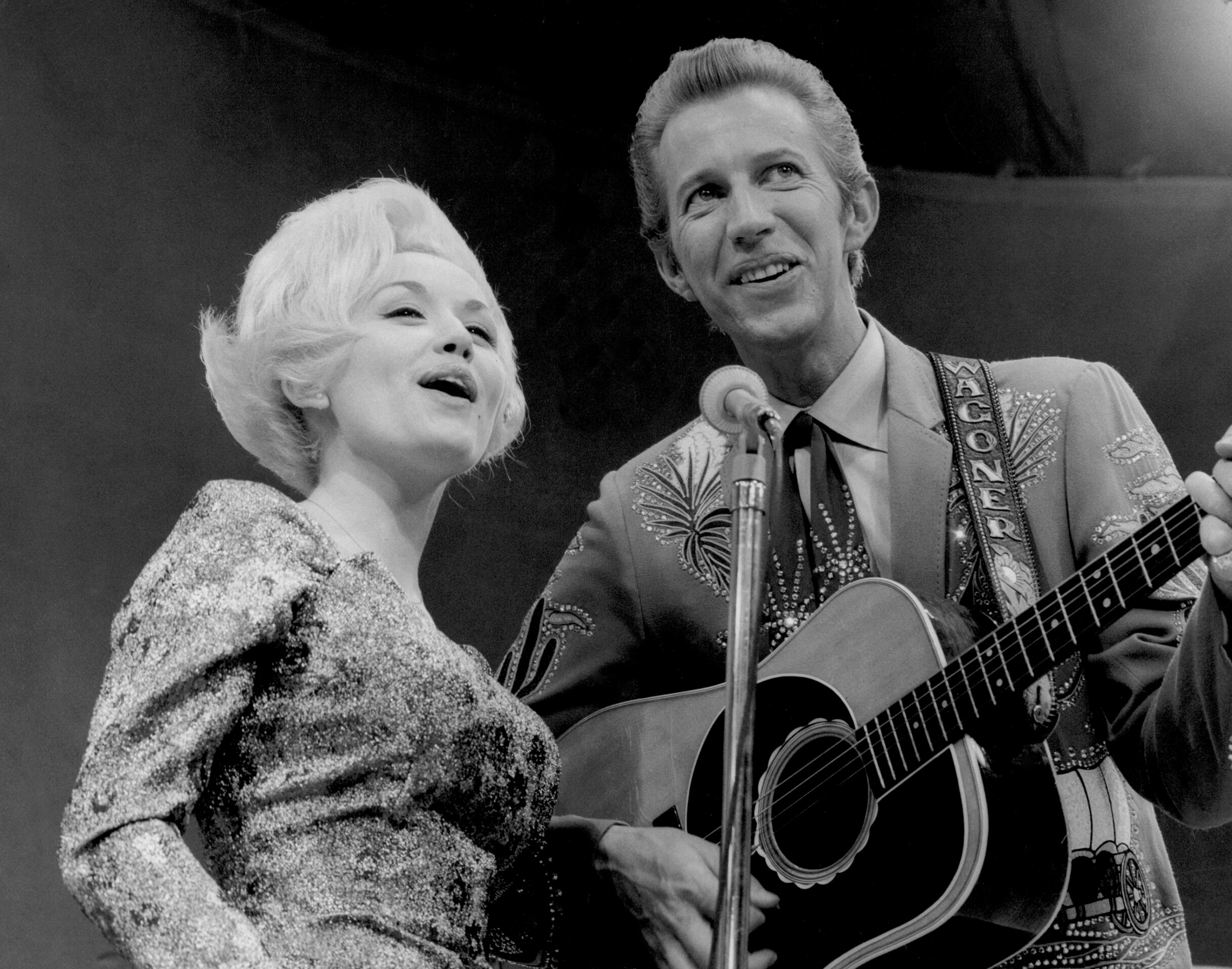 Dolly Parton and Porter Wagoner worked together for seven years on The Porter Wagoner Show. With duets like "The Last Thing on My Mind," "Say Forever You'll Be Mine," "Just Someone I Used to Know," and "Making Plans," the pair will go down as one of country's most beloved duos. But more than just love songs, the duo was famous for their "funny fight" numbers, which typically included some witty ad-libs and one-liners at the end of each song. Parton and Wagoner were particularly known for these zingers. In her 2020 book, Dolly Parton, Songteller: My Life in Lyrics, the Queen of Country shared what those "funny fight" ad-libs really meant to the pair.
Many of Dolly Parton and Porter Wagoner's songs were about couples fighting
While Parton and Wagoner sang countless love songs, they also sang quite a bit about couples arguing, each singer acting out the part of the man and woman in a relationship. In her book, Parton writes that she and Wagoner sang so many of these "colorful songs" because they were relatable.
"Whether they are 'country' or not, people fight all the time," she wrote. "For some people, that's the only excitement they have in their lives, is to fight. When Porter and I were doing duets, we tried to find colorful songs, with subjects that would relate to our audience, so bickering seemed like a good idea. Then there was the fact that Porter and I did fight all the time."
Dolly Parton and Porter Wagoner's famous ad-libs
RELATED: Dolly Parton Once Said She 'Can Just About Read What People Think'
Many of those "funny fight" songs ended with ad-libs from Parton and Wagoner. Whenever the duo performed a song like "Run That by Me One More Time" at a show, they kept the audience laughing as the song faded out with their hilarious one-liners.
"Well, I'm clever and witty, and I liked to write funny stuff," she wrote. "Porter and I were famous for our ad-libs. After this song had finished, we'd keep bickering back and forth, just throwing lines at each other. We weren't literally fighting in front of the audience, but we came up with some of the funniest things in the fadeouts of those songs."
A productive way to fight
RELATED: Dolly Parton Didn't Write 'Dumb Blonde' — Here's Who Did
But the ad-libs were more than just funny. Parton says the one-liners and "funny fight" songs were actually pretty cathartic. Beginning just six months after Parton joined The Porter Wagoner Show, she and her partner developed a tense relationship that often resulted in heated arguments. So getting to play-fight on stage was very relieving.
"Everybody fights," she wrote. "Some people just irk you, and you just can't keep from getting back at them. Then if you're smart, you can come up with clever lines. To put it in a song was a better way for us to fight. It was healthier and smarter than the way things really were."