'Truth Be Told': Why Aaron Paul Didn't Know If His Character Was Guilty or Not While Filming
Apple TV+ is continuing to release original shows. One of them is Truth Be Told starring Octavia Spencer and Aaron Paul. The show is based on the book, Are You Sleeping by Kathleen Barber.
The story is centered around a murder mystery. Showrunner, Nichelle D. Tramble, Octavia Spencer, and Paul talked about the process of making the show at the PaleyCenter on Dec. 12, 2019. Find out the reason the actors didn't know who committed the story's crime while filming and more.
Poppy starts a podcast to investigate if Warren is guilty of murderer
The big mystery of the show is who killed Chuck Buhrman. Warren Cave (Aaron Paul) was found guilty for the crime years ago partially due to Poppy Parnell's (Octavia Spencer) reporting. Now she is opening up the case again through a podcast because she thinks he might be innocent.
"This time around it's all about gut instead," Spencer said during the panel. She noted that Poppy did things the "right way" the first time around and it might have had terrible consequences.
Spencer noted that this is a very different character for her. "I'm so used to playing characters like you were saying earlier, has the highest morals," Spencer said to Tramble. Poppy is full of surprises and she said it was "difficult" not always knowing what her motives are while playing her.
Both Octavia Spencer and Aaron Paul didn't know if Warren is guilty
The actors actually didn't know whether Warren did it or not while filming. That's because their showrunner kept a lot of details hidden from the cast members. The last five pages of the script were blacked out so Spencer didn't know the ending.
Spencer said it was "freeing and much more fun" this way. The Oscar winner said this is because things felt more "human" with not knowing everything that happens in the show.
The details were hidden in order to avoid leaks and spoilers. Paul also didn't know whether his character committed the crime.
"At the very beginning I asked 'So did he do it?'" said Paul. He claimed Tramble answered, "I'm not telling you."
The Breaking Bad star said that she wasn't the only person he asked. "I asked every writer," admitted Paul. However, no one was giving him the answer.
Paul said he sometimes felt like apologizing to Spencer after a scene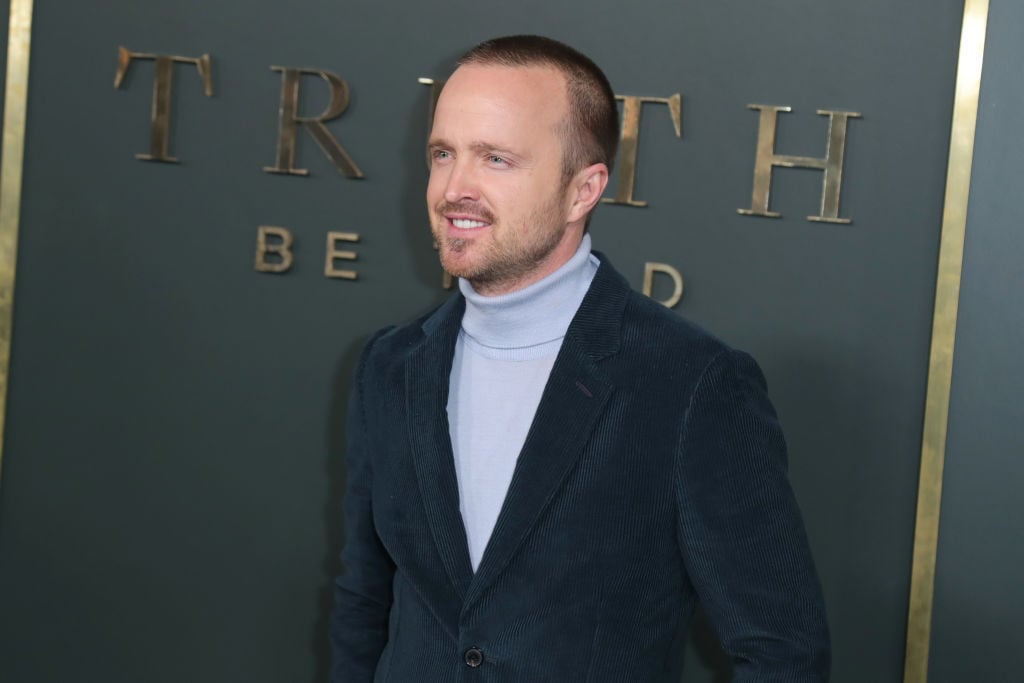 Both Spencer and Paul revealed that they came up with backstories for their characters. When the time came for Poppy and Warren's paths to cross they didn't know a lot about each other because of the hidden details.
They do end up having some heated scenes together. Paul joked that sometimes after filming he felt the need to apologize to Spencer after their scenes together because of what he would have to say to her.
Chances are it will be a challenge even for fans of the book to get to the bottom of the mystery in Truth Be Told. That's because there are multiple changes in the show adaptation.