'Tulsa King': Chris Caldovino Breaks Down Goodie's Decision to Join Dwight
In the Tulsa King Season 1 finale, Goodie Carangi made a life-changing decision. He chose to leave the Invernizzi crime family and join Dwight's crew in Tulsa. This choice might have seemed surprising, but Goodie actor Chris Caldovino thinks it was a simple one for his character to make.
[Warning: Tulsa King Episode 9 spoilers ahead.]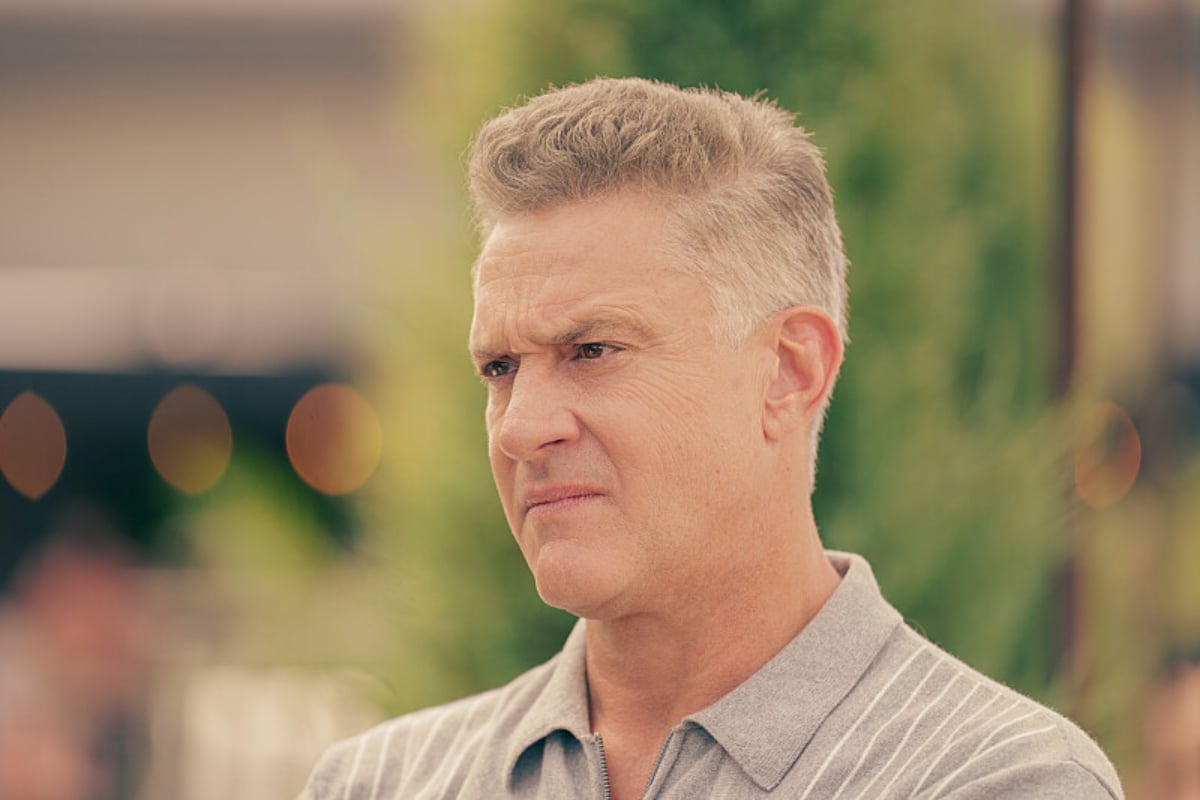 Dwight outsmarts Chickie in the 'Tulsa King' finale
After Chickie kills his father, Pete, he takes control of the Invernizzi crime family and is more unhinged than ever before. Chickie decides to travel to Oklahoma to take out Dwight, but his plan backfires miserably. When Chickie confronts Dwight in Tulsa, the mafia capo is prepared for a betrayal. His men surround their meeting place, and he has them take Chickie to the airport to return to New York.
"When Chickie, Vince, and Goodie show up in Tulsa, Dwight has already got the drop on them," showrunner Terence Winter said in a video from Paramount. "It just really further speaks to Chickie's ineptitude as a mob boss. Dwight's always playing chess when Chickie is playing checkers. So I think he really underestimated Dwight's ability to get ahead of the situation."
'Tulsa King' actor Chris Caldovino explains Goodie's decision to join Dwight
Before Dwight has Chickie return to the airport in the Tulsa King Season 1 finale, he makes Goodie an offer to join him. Goodie is the consigliere for the Invernizzi crime family. He is level-headed and intelligent, so he more than likely realizes that Chickie doesn't have what it takes to be a mob boss.
"I think it was an easy decision for Goodie to go with Dwight because he saw what was happening and just played his cards until Dwight asked him," Chris Caldovino said in a video from Paramount. "I think Goodie would have made the move on his own, but I'm glad Dwight invited him."
Goodie was smart to bide his time and choose an opportune moment to join Dwight. In the previous episode, Chickie slammed a member of the mob against a wall for expressing his disbelief that Chickie planned to kill Dwight. Goodie played his cards well by holding his tongue.
Dwight's troubles are far from over
After Goodie joins Dwight in the Tulsa King Season 1 Finale, the mafia capo introduces him to his Oklahoma crew. Goodie also reveals that his real name is Dennis.
Dwight has one more enemy to take down before he can rest. He assembles his crew and prepares to go to war against the biker gang Black Macadam and its leader, Caolan Waltrip.
Dwight kills Caolan, and his associates win the war against the biker gang. Unfortunately, Dwight's troubles are far from over. Stacy betrays him at the end of the episode, leading to Dwight's arrest for attempting to bribe an officer. Viewers may also see more of Chickie in Tulsa King Season 2.
All episodes of Tulsa King are currently streaming on Paramount+.