'Tulsa King' May Be Sylvester Stallone's Acting 'Swan Song'
Tulsa King recently aired the final episode of season 1. The Taylor Sheridan series marks Stallone's first time playing a mafia gangster, as well as his first time on a television show. The series drew an impressive amount of viewers and quickly earned a renewal for season 2. At 76 years old, Stallone's acting career is legendary, but Tulsa King may be his final time appearing in front of a camera.
[Warning: Tulsa King Episode 9 spoilers ahead.]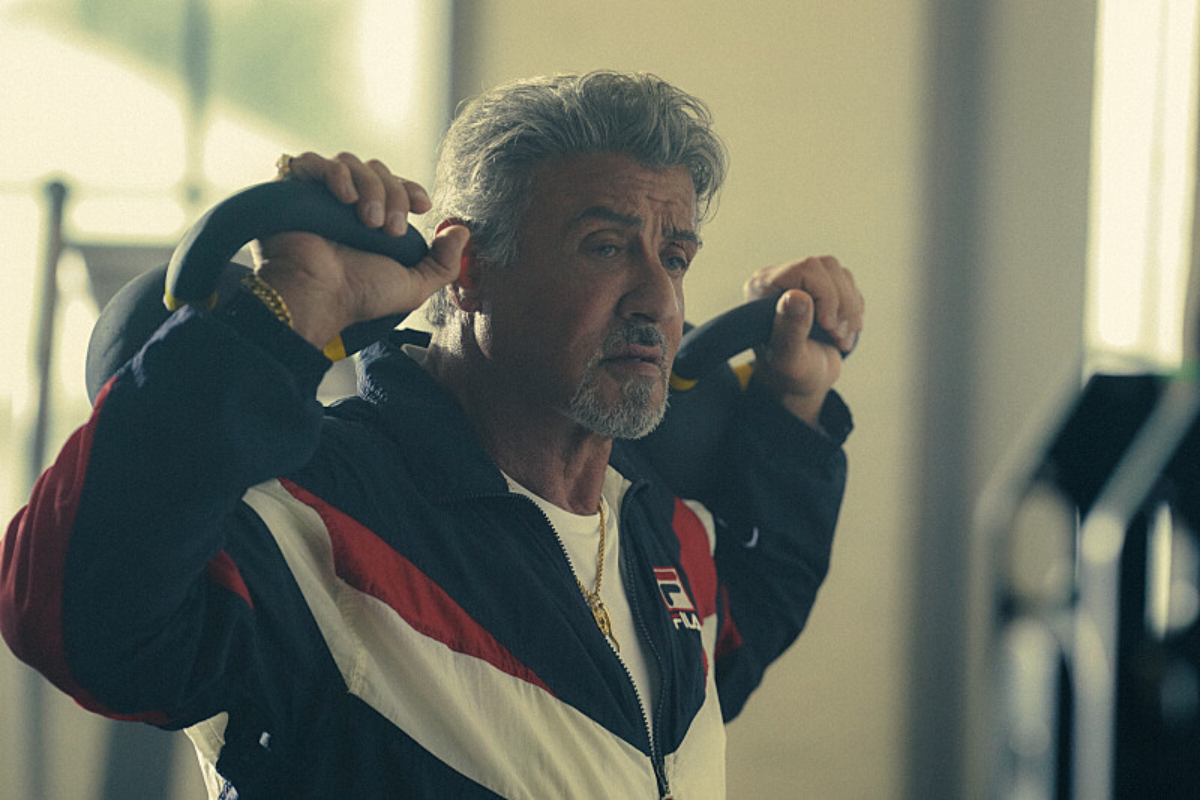 Sylvester Stallone plays Dwight Manfredi in 'Tulsa King'
Tulsa King marks Sylvester Stallone's first time starring in a television series. The legendary actor's roles as Rocky Balboa, Rambo, and many more iconic characters launched him into fame long before he took a role in the Taylor Sheridan series.
In Tulsa King, Stallone plays Dwight Manfredi, a mafia capo serving a 25-year prison sentence. After he is released, Dwight expects to be rewarded by the Invernizzi crime family. Instead, he is exiled to Tulsa to establish the mob's influence. To their surprise, Dwight assembles a crew, begins earning, and makes the most out of his new life. He also reconnects with his estranged family.
'Tulsa King' might be Sylvester Stallone's acting 'swan song'
Sylvester Stallone doesn't just have a long and illustrious on-screen career behind him. The 76-year-old actor has also worked behind the camera as a writer and producer on many occasions. Stallone stepped up to work with Terence Winter on Tulsa King, and the showrunner was happy to have him.
"Look, with Sly, you're getting an Academy Award-nominated writer, a director, a producer, and an editor who also happens to be a great actor," Winter told IndieWire. "You'd be foolish not to bring him into the process. It was really easy. It was a real collaboration."
The outlet asked Stallone if he is currently working on any projects to direct and star in. "I might, but maybe not the acting," Stallone responded. IndieWire reports that Stallone mentioned the Edgar Allen Poe biopic, Poe. Stallone also developed the series Tenderloin with Yellowstone director and executive producer Stephen Kay. "But I doubt the acting aspect of it," Stallone continued. "I think this might be my swan song."
Stallone has always wanted to play a gangster
It's a bittersweet idea to think of Stallone leaving his on-screen days behind, but that day isn't here just yet. Tulsa King quickly received a renewal for season 2. According to The Hollywood Reporter, the Taylor Sheridan series bested HBO's House of the Dragon as cable's highest-rated series debut in 2022.
Stallone's role in Tulsa King also fulfills a lifelong dream. "I've always wanted to play a gangster," he told THR. "But I wanted to play a unique gangster who is not like a gangster — at least, not when you meet him. He's actually a guy who likes to cooperate." With that dream finally fulfilled, Tulsa King seems like the ideal acting swan song for Stallone.
All episodes of Tulsa King are currently streaming on Paramount+.