A New Exhibit to Highlight the Life and Career of Tupac Shakur
The latest project from the estate of Tupac Shakur is an immersive museum exhibit in LA. The exhibit comes amid a legal battle between his sister and the executor of the estate.
Tupac Shakur's life has been examined in several ways, including in documentaries, books, and films. But his legacy will now be explored in a major way through a museum exhibit. The exhibit will open in California, a place Tupac adored up until his 1996 murder. There are plans to take the exhibit nationwide.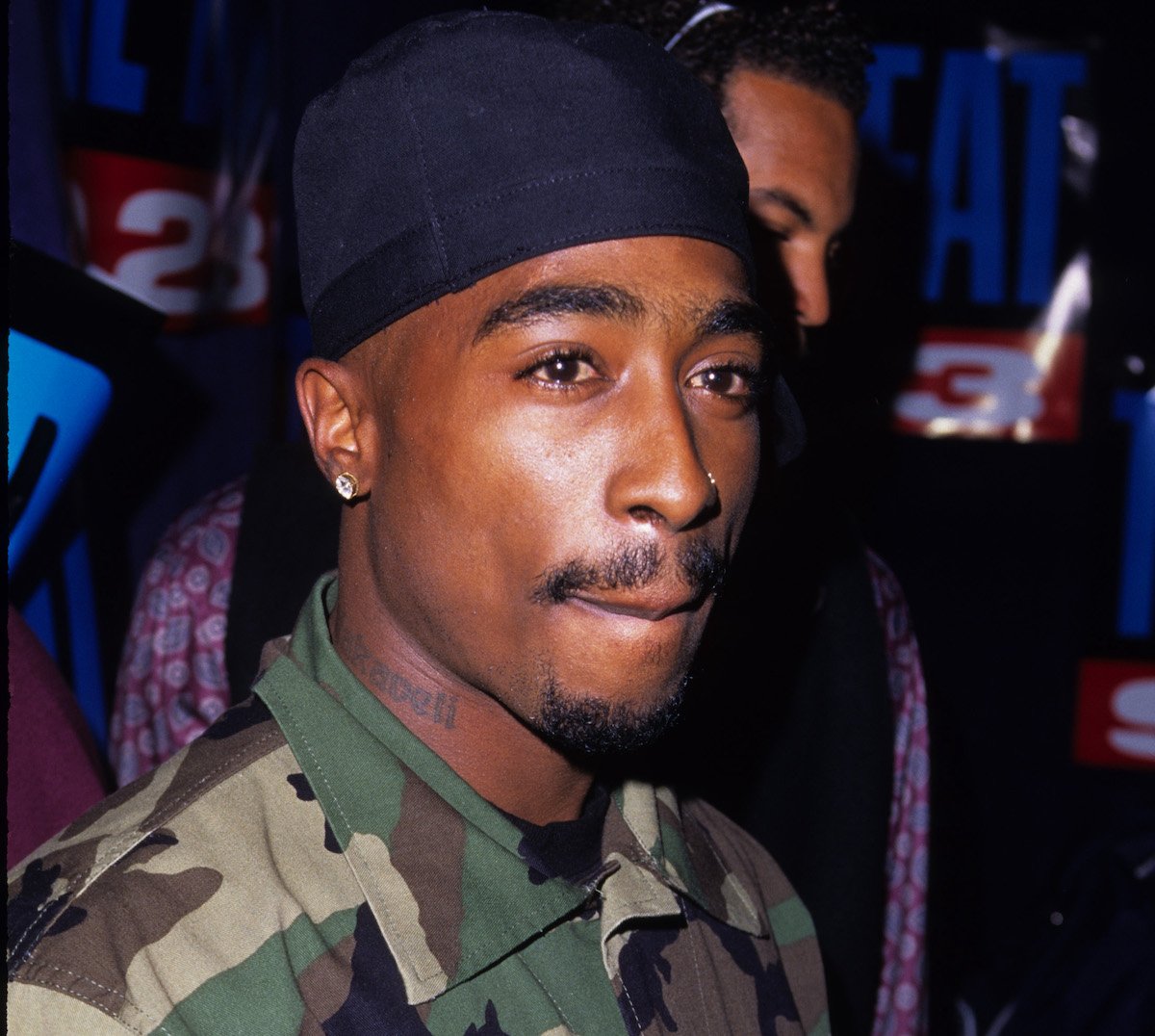 The exhibition will be set in LA and potentially travel to other cities
Tupac's estate announced a new exhibit, Tupac Shakur: Wake Me When I'm Free, will open in LA on Jan. 21. The six-month exhibit is described as an immersive museum that highlights the rapper's life and legacy. It's a venture between Tupac's estate and Arron Saxe. Saxe is president of Kinfolk Management + Media and has worked with the estates of other artists, including Otis Redding and Donny Hathaway. 
"There are thousands of pieces of paper, handwritten pieces of paper – which is everything from his lyrics to all of the songs and poetry that you know down to a grocery list for a birthday party," Saxe told the Miami Herald. "The whole point of this exhibit was to not only show the kaleidoscopic nature of Tupac, but also show how he is relatable. There are incredible pieces of clothing. This exhibit is also a mix of contemporary art and technology, too. Many of the artifacts have never been seen before."
Tupac's exhibition will showcase his music, poetry, wardrobe, social activism and more. Certain artifacts that are to be included in the exhibit include Tupac's handwritten lyrics from his classic hits like "California Love" and "Dear Mama." There are also several galleries that pay homage to his upbringing and late mother, which are among the features in a massive touring museum exhibition.
One of the galleries in the exhibit will be a dedication to Tupac's mother
Another major part of the exhibit is a gallery dedicated to Tupac's mother, Afeni. Afeni is a former Black Panther whose work directly impacted Tupac. Saxe said Afeni is the "guiding light" of the exhibition. Tupac's song "Dear Mama" is in Afeni's honor.
Another person who agrees is Jamal Joseph, Tupac's godmother and a special advisor of the estate. "Afeni was the baddest Black woman to walk the planet," he said in a statement. "She raised awareness and shifted the atmosphere wherever she went. Tupac's brilliance shined brighter than the sun. He lived and moved with creative – revolutionary – fearless – passion-fueled speed of a comet. Afeni and Pac challenged, re-imagined, and transformed history."
Tupac's new exhibition comes amid his sister suing the executor of his estate
The rapper's sister, Sekyiwa, is currently in a legal battle against the executor of the estate. Afeni died in 2016, with Tom Whalley taking over of her estate, as well as inheriting Tupac's as Afeni was in charge of that until she died.
Sekyiwa is accusing Whalley of embezzling millions of dollars from the estate. In the lawsuit, she says Whalley committed "blatant violations." Whalley has allegedly refused to hand over Tupac's personal valuables and sentimental belongings including his jewelry, artwork, and cars. 
Whalley has reportedly "already received more than $5.5 million that he has paid himself in the last five years through Amaru." He denies all allegations against him, citing his close friendship with both Tupac and Afeni over the years.