Tupac Shakur Was Reportedly Up for a Role That Went to Will Smith
The relationship between Tupac Shakur and Will Smith was complex. Will Smith admits to being distant to the late rapper due to Tupac's close friendship with his wife, Jada Pinkett Smith. Both men were at their height in the '90s, increasing the competition. And apparently Tupac was up for a movie role that Smith would ultimately snag.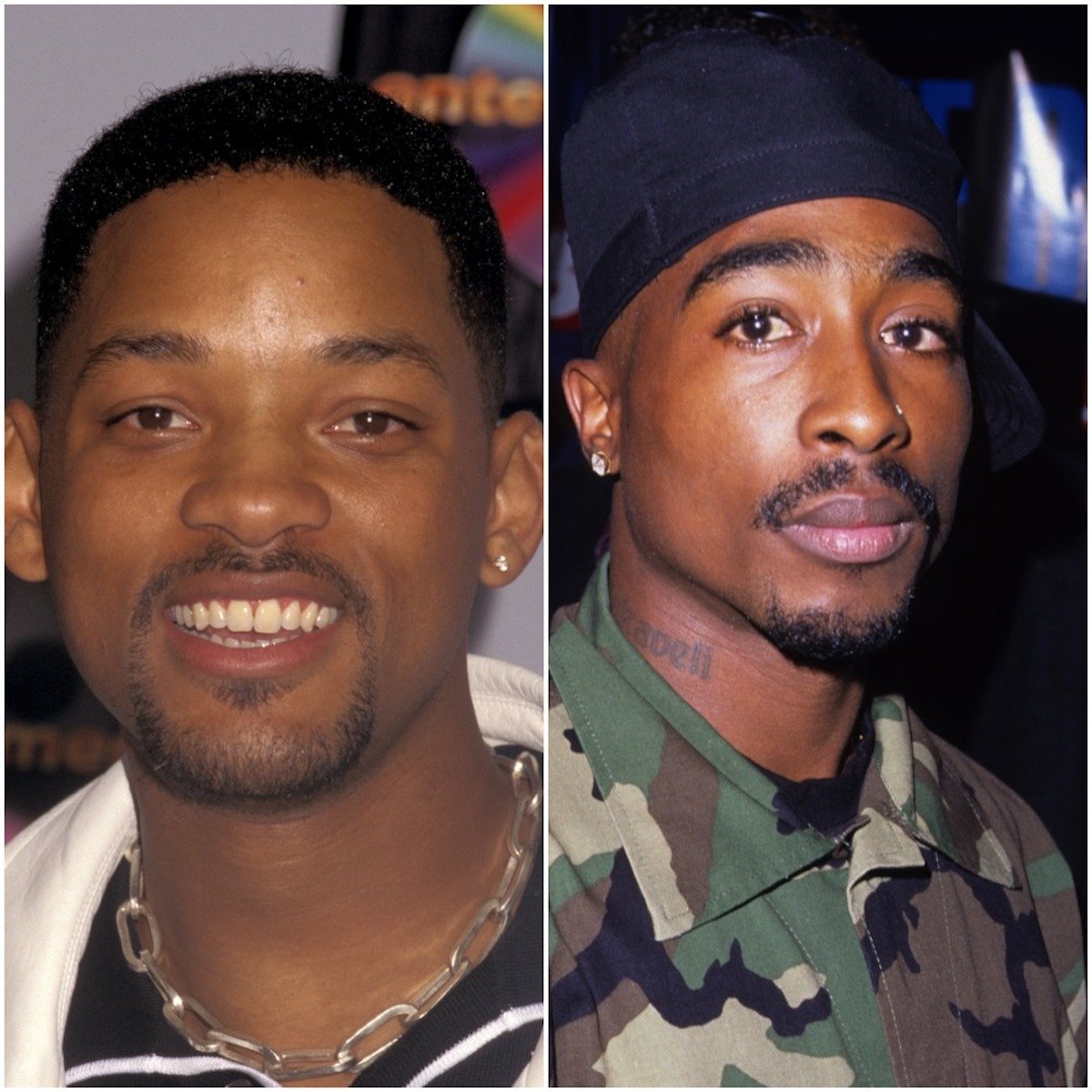 Tupac Shakur was up for a role in 'Independence Day,' per Vlad TV
At the time of Tupac's death, his movie career was on fire. He'd already starred in four major motion pictures: Juice, Poetic Justice, Above the Rim, and Gridlock'd — the latter of which was released posthumously.
RELATED: What Was Tupac Shakur's First Movie Role?
During Vivica A. Fox's interview with Vlad TV, the discussion of her audition process for Independence Day began. Fox landed the part of the lead character's wife, Jasmine Dubrow. She was shocked when Vlad informed her that Tupac could have starred as her on-screen husband prior to Smith taking on the role.
"He was actually up for the role that Will Smith got," Vlad explained, noting he was told such from Tupac's close friend E.D.I. Mean from the rap group, Outlawz. "… He was doing his thing leading up to it with Poetic Justice and everything else like that, and he was really gearing up to be a [movie star]. He was going to leave music alone because the movies were just paying so much more, and he was becoming a lead character and everything else like that."
'Independence Day' made Will Smith an international star
Prior to getting the role in Independence Day, Smith was an up-and-coming actor with his own sitcom, The Fresh Prince of Bel-Air. Still, he wasn't considered a Hollywood movie star but was determined to change that. Independence Day proved to be his vehicle to do so.
RELATED: How the Will Smith Blockbuster 'Independence Day' Totally Killed The Fresh Prince
The 20th Century Fox film had a budget of $75 million and grossed over $800 million worldwide. Smith shot to stardom after Independence Day and quickly snagged more film roles. By the late '90s, Smith became the only actor to have eight consecutive films gross more than $100 million domestically — and 10 gross more than $150 million internationally.
It almost didn't happen, as Independence Day's director Robert Emmerich told The New York Times in 1996 that Smith was not on his radar. Emmerich preferred unknowns to keep the budget down.
"One of the points we made was that we didn't want this to be a movie-star movie," Emmerich said. "The movie was the star. We didn't need a movie star to make it more expensive. And it would complicate marketing."
Will Smith turned down 'Independence Day 2'
Independence Day 2 was released in 2016 sans Smith.
"I had the two screenplays in front of me for the Independence Day 2 and for Suicide Squad," Smith told Entertainment Weekly. "I had to choose between the two of those. Even the choice of going to Suicide Squad  —  nothing about the qualities of the movie  —  but the choice of trying to go forward versus clinging and clawing backwards. I do want to aggressively go forward and do new things and create and hopefully be able to stumble upon a new heyday."
Despite Smith's absence, Independence Day 2 grossed nearly $400 million.